Recover Deleted Files from WD HFS+ External Hard Drive
"I want to recover deleted files from WD HFS+ external hard drive. I bought this WD external hard drive several moths ago because I want to use it as backup drive for my iMac. Yesterday, I carelessly deleted some important pictures from my Mac hard drive, so I connected my WD external HDD HFS+ disk to my iMac to get back my data because this external HDD contains all backup data from my computer. However, I mistakenly deleted files from HFS+ external hard drive just now. What can I do to recover deleted files from Western Digital external HFS+ hard disk drive?"
It is normal for Mac computer users to use an external hard drive as backup drive because there is a "Time Machine" function on Mac OS with which users can set to backup all data to an external HDD to avoid unexpected data loss. WD, namely Western Digital, is famous in hard drive field, so lots of people like to use WD external HDD as backup drive for Mac computer. When important data got lost from Mac hard drive due to this or that kind of reason, you can easily restore all lost data from backup drive. However, what can you do if you mistakenly delete files from backup drive?
Recover Deleted Data from WD HFS+ External HDD
You just need to spend one second to delete thousands of files from a WD HFS+ external hard drive, in which situation you may lose all deleted data permanently if you are unable to get a useful solution. If you need to recover deleted files from WD external HFS+ hard drive, you can use iCare Data Recovery Pro , a read-only data recovery tool. This data recovery software is capable of recovering different kinds of files after deleting from WD HFS+ external hard drive or other brands of external HDD. iCare Data Recovery works on Windows platform such as Windows XP, Vista, 7, 8, 10. Here is the step-by-step guide for WD HFS+ external hard drive deleted file recovery after connecting to Windows OS:

Step1. Download and install iCare Data Recovery on computer. Launch the software and choose a proper scan mode.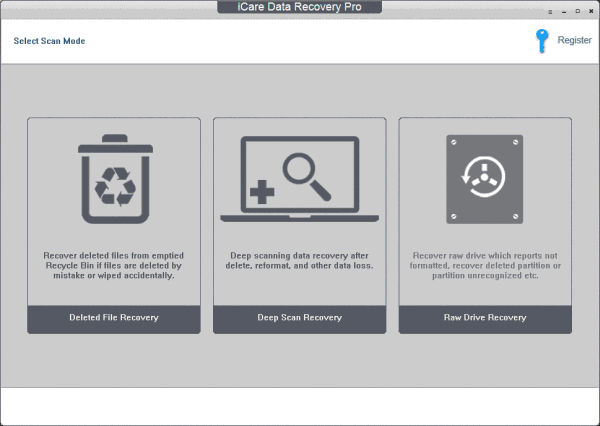 Step2. Select the WD HFS+ external hard drive as aim disk and then wait the software to scan it.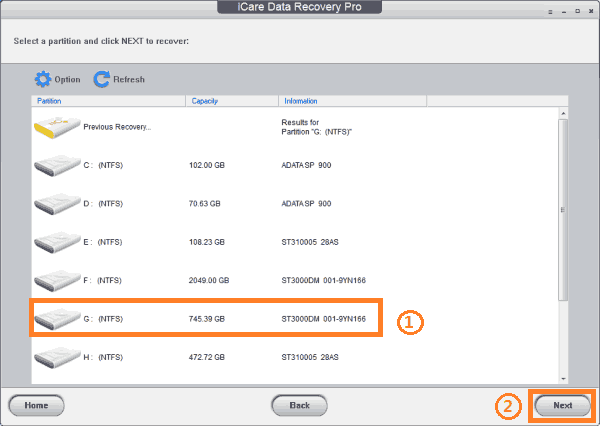 Step3. You are allowed to preview files after scanning and then save the lost data to another place instead of the original external had drive.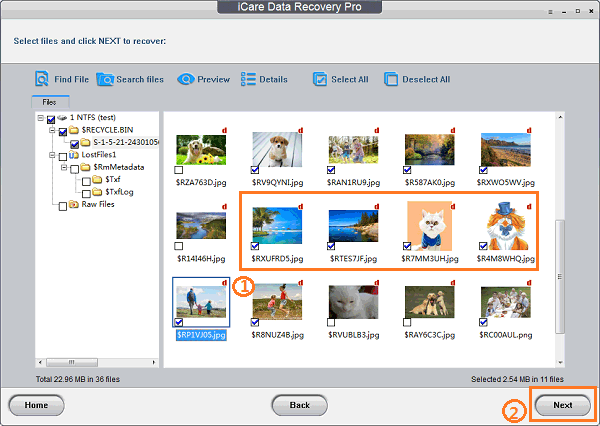 WD HFS+ External HDD Data Recovery on Windows System
Truthfully, HFS+ file system is only recognized on Mac OS. However, when you delete files from WD HFS+ external hard drive, iCare Data Recovery allows you to recover all HFS+ external HDD deleted data on Windows system. When you meet data loss problem on WD HFS+ external HDD, you only need to plug the HFS+ disk to any Windows PC and the software will help recover lost data easily. iCare Data Recovery is a undelete tool for Windows, which is able to work for HFS+ disk deleted file recovery on Windows.
WD HFS Plus Portable Hard Drive Deleted Photo Video Recovery
Whether you use your WD external hard drive as a backup drive or storage media, you might save different types of files on this drive. If you delete more than one type of files, you can recover all types of files in batch by using iCare Data Recovery. This software provides deep scan option to search all deleted files such as images, videos, music, office files, emails and other types of files from WD HFS+ external hard drive.
Preview and Recover Specific Files from WD External HDD HFS+ Disk
It usually takes a few minutes or even longer to scan a WD external HFS+ hard drive to search lost data. When the software shows all found files after scanning, it allows you to preview some found files like photos and documents. This software allows you to select specific files to recover rather than recovering all found files. When you save the selected files, you should select a different storage media instead of the WD external HFS+ HDD to save the lost data. The software does not allow you to save the recovered files to original place in order to avoid causing data overwriting.
Antivirus Software Delete Data from WD HFS+ Removable Hard Drive
Sometimes, antivirus software might recognize some data on your WD HFS+ removable hard drive as virus-infected, so it will prompt you to delete the files. When antivirus mistakenly delete some files from your WD HFS+ external hard drive because it suspects the files as unsafe data, you can use iCare Data Recovery to recover mistakenly deleted data. You should be careful to avoid such kind of error when running antivirus software on your computer while WD HFS+ external hard drive is plugged to the PC.

---
Related Articles