How To Recover Deleted Files From USB External Hard Disk Using CMD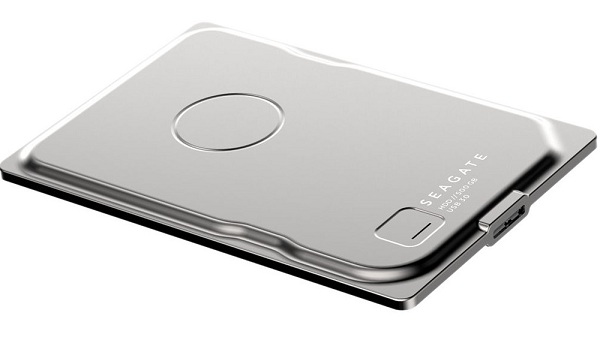 usb disk deleted file recovery
"I deleted my external usb hdd file folder by mistake, can CMD help resuce my deleted folder?" a user from forum is looking for the guide for a deleted file recovery with cmd from usb hdd.
Usb hard disk has developed a century to get where they are right now, from the little storage unit to nowadays various kind, from its appearance to developed functions, as the technologies are making its dramatic growth over the past, the new era seemingly taken its baby steps towards a much more advancing time.
Cmd commonly known as command prompt, is transformation from MS-DOS, in order to take command-lines into certain action from computer itself. It is widely used by computer genius who are very familiar with all sorts of syntax such as chkdsk,etc.
Now back to the topic, can deleted file from external hard drive be found? Why not Let us begin the steps below and take a little test.
[Tutorial] How to Recover Lost Files from USB Hard Disk with Command Line
Step 1:
Click "run", enter cmd.exe press enter, or Go to accessories, click command prompt.
Step 2: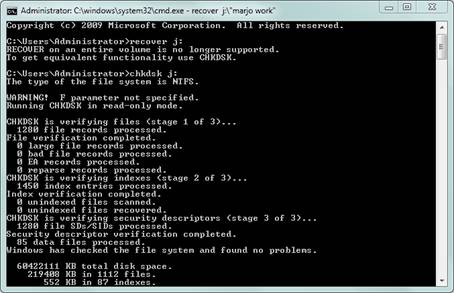 Try recover deleted files with CMD
Enter chkdsk with external drive name:, press enter
Ie: chkdsk j:
Step 3: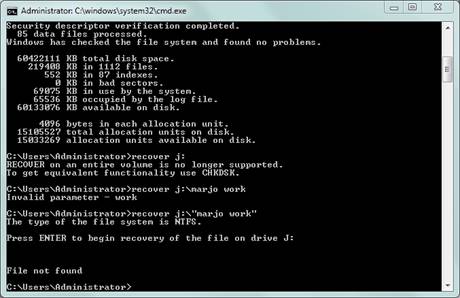 CHKDSK failed to find data
Enter recover disk name \"folder name", press enter.  i.e: recover j:\"Marjo work" in my example
If none of the above works and your files are totally out of date, we would recommend you try easier to use data rescue software - iCare Data Recovery PRO.
Failed with CMD for Recovering deleted files from HDD?
CMD won't always work for any data rescue situations, so you may use some undelete utility iCare Data Recovery Pro as an option for recovering lost files.

Not a computer genius? There is a much easier solution, simply download - iCare Recovery and all your problem will be gone.
How does it work?
Download, install, open it, and start scanning your usb drive - wait to see your deleted data. Photos and office files can be previewed in the trial if you click the 'Thumbnail' in the navi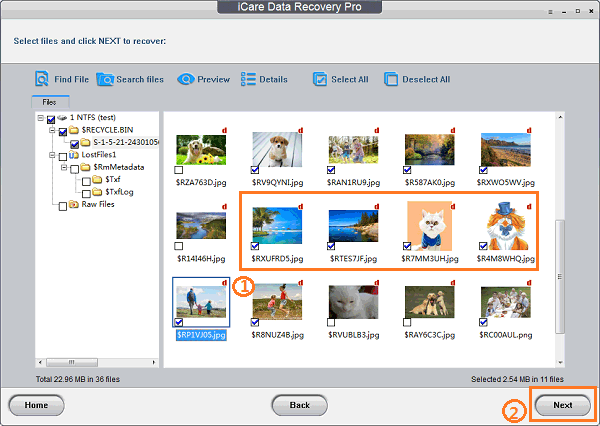 It finds deleted data
The Bottom Line:
Always get your important data backed up with several copies if possible, or never use the hdd again for further data saving before deleted data was recovered to avoid deleted files permanently overwritten. Try every recovery mode provided in iCare if possible since it offers different chances of recovery in different mode. The recovery results would vary and probbaly you may find more files for the second or third scanning.
The Truth
Some recovered data would be partially damaged if your deleted data were somehow overwritten. So never do anything on the hdd before data was restored.
Article updated on 1/22/2018 by iCare Recovery
---
Related Articles
Hot Articles
Previous: Recover deleted files from usb flash drive using cmd