How to Restore Deleted Data from Pen Stick without Any Software
Last updated on 20/04/2018
Can you recover deleted files from a USB pen drive without relying on any data recovery software? You can recover pen drive data use some other methods instead of pen drive recovery software.
You do not want to use any data recovery software, but you are in a hurry to get back all deleted contents from pen drive? Well, without any file restore utility, you may use any of following methods to retrieve data from pen stick:
1. Online recovery service for pen drive
2. Go to data recovery company and ask them to recover files from your pen drive
3. Get back data from previous backup
Pen Drive Deleted Data Recovery Using Software
If you do not want to use a data recovery tool for pen drive recovery because you are afraid that it causes further damage to your data, you can select iCare Data Recovery Pro. This software has the ability to retrieve all files from pen stick with any brand or any capacity. With this data recovery tool for pen drive, you are able to free preview files before recovering them, so you no longer need to worry about data recovery result.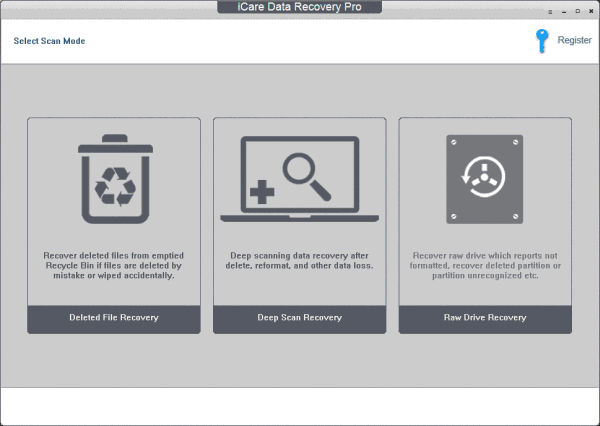 Free download iCare Data Recovery Pro
Data Recovery from USB Stick without Software
It is able for USB stick recovery even without any software, because you have following choices:
1. Recover data from backup
There is no doubt that it is the best selection to recover data from a previous backup after deleting or erasing files from USB stick. This is the reason why many people like to make a backup regularly.
2. Send pen drive to data recovery service
Without any backup, you can send your pen drive to a data recovery service. You pay, and they will do everything for you to get back what you need. It usually costs much more money to ask third-party online service for help recover lost data than use a data recovery tool. For example, if you use iCare Recovery Pro, you only need to spend $69.99. However, you need to spend more than $100 to ask data recovery service for help. What is more, if you buy iCare Recovery Pro, you can use it for any data recovery lifelong, but third-party data recovery service only helps recover data one time. When you run into the same data loss situation in the future, you need to pay again.
All above, you can try iCare Data Recovery Pro for pen drive deleted files recovery.
---
Hot Articles
Related Articles
Hot Tags