How to recover deleted files from external hard drive after formatting
When everyone was using software to recover files, is there a much more old-fashion way to find its previous data? Quick answer is, there is always ways to recover files through various methods. And today, we are introducing a much more old-fashion way of doing things.
As its function tells us, command prompt is its system file which widely used by computer specialist for input command in order to string certain action from its PC. Those command including syntax such as chkdsk or many others. To be able to perform its best results, it often requires the commander to be very good at computing. Also, be very cautious while manipulate with CMD, the consequences could vary from its action and some of it might be very dangerous.
Section 1:
1 start the cmd by clicking the "Run" at the start menu of the computer.
2 Then you need to type the "cmd" in the given text box.
3Then type the command "CHKDSK [driveletter] /r" in the command prompt. For example, your SD card drive is "E" then you need to type "CHKDSK E: /r" command on the cmd. This command "CHKDSK" will check the specified disk for structural corruption. This parameter "/r" will tell the command to repair issues it finds.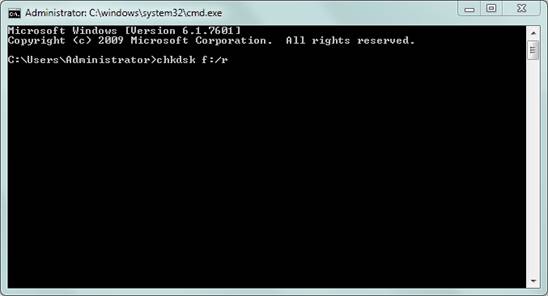 Type chkdsk f:/r (replace f with your drive letter shown on your PC)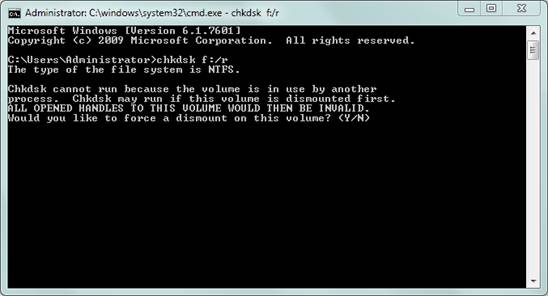 Chkdsk needs you type Y
4 Then choose "Yes". Then the Chkdsk will report back what it has done and then go to my computer and check out your drive.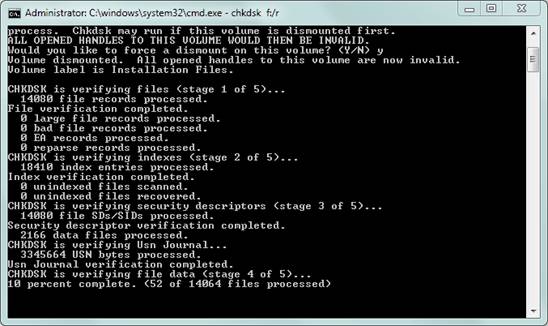 What chkdsk has done
Section 2:
Recover: Recovers readable information from a bad or defective disk.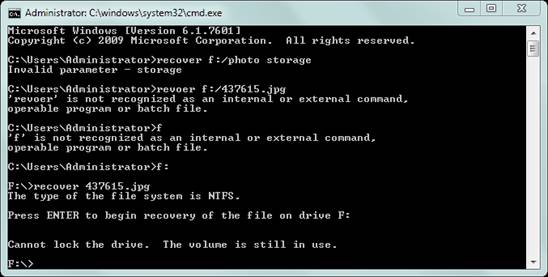 Syntax: recover [Drive:][Path] FileName
Parameters: [Drive:][Path] FileName : Specifies the location and name of the file you want to recover.
/? : Displays help at the command prompt.
Remarks: The recover command reads a file sector by sector and recovers data from the good sectors. Data in bad sectors is lost
Limitation on [drive:][path]filename.You cannot use wildcards (* and ?) with the recover command. You must specify a file.
Reentering lost data
Because all data in bad sectors is lost when you recover a file, you should recover files one at a time. You can use this method to edit each file and reenter missing information after you recover the file.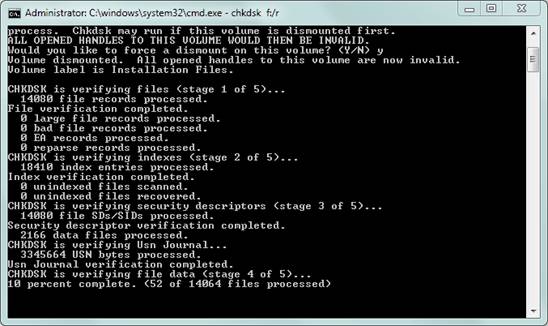 Section 3:
Recovering bad sectors
Bad sectors reported by chkdsk were marked as "bad" when your disk was first prepared for operation. They pose no danger, and recover does not affect them.
Examples
To recover the file Story.txt in the \Fiction directory in drive D:, type:
recover d:\fiction\story.txt
Not a computer genius? There is a much easier solution, simply download - iCare Recovery and all your problem will be gone.

Easier Solution - >> Download card recovery software to recover deleted files in just a few clicks
If all above methods fails, why not downloading an easy to use undelete utility iCare Data Recovery Pro to bring deleted files back in just a few clicks.
Recovery Instructions:
Download iCare Data Recovery Pro, install and launch it, select your memory card to scan deleted files.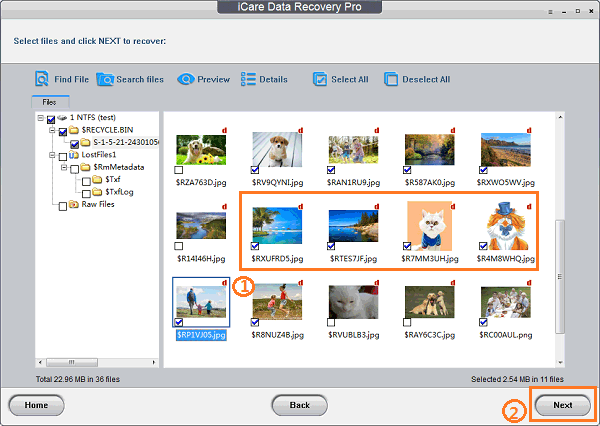 Select deleted files for recovery
Article updated on 15/01/2018
---
Related Articles
Hot Articles
Previous: Recover deleted files from external hard drive after format
Next: recover deleted files from usb thmub drive using command line