Recover Deleted Files from Canon Rebel T5 SDHC Card
Can You Help Retrieve Deleted Canon Files after Loading Them to External Hard Drive, Which Is Crashed Now?
"Hello! I have been using Canon Rebel T5 digital camera over one year and recently have tried to recover deleted files from my 16GB SDHC card. Though I have replaced this camera memory card with another 30GB SD card to store my newly taken camera photos, I still get no success in taking the deleted camera files back. Need your help to undelete data from This SDHC card really! In fact, I just watched a video inside this camera memory card and planed to upload it to my backup drive after checking all related video files well. However, they were all finally deleted by mistake while reviewing them there. Though I did immediately go to the internet and search for data recovery solutions, did not modify this memory card at all, the searched digital camera photo recovery software didn't allow me to preview the scanned videos files since it said: 'preview not available for those files types'. I really didn't know why. What can I do now? Does such memory card data recovery software realty help me anyhow? Do you know where I can take my deleted camera photos videos back? Any word that tries to help me out could be highly appreciated here! Thank you very much!"
Hello, friends. Don't worry! That SDHC card file deleting process doesn't mean to wipe out everything completely and immediately off from your Canon Rebel T5 digital camera memory card. As you have mentioned above, without modifying this camera memory card, you do still have a high possibility to recover deleted camera videos, audios and more files back with easy clicks with the help of memory card photo recovery software, and it even works for corrupted sd card.
Do Not Modify This SDHC Card or Take Additional Photos There after Delete
Honestly, the digital camera memory card deleting process will not really wipe every original card file one by one and destroy it all. Oppositely, it will only label the memory card space where your cherished digital camera pictures, videos, messages and files have been stored as "free room" only and let the free space available for any new camera information for the future use. Therefore, in this way, after your accidental SDHC card deleting process while reviewing the card files, your desired video and photo files are still left on this SDHC card. Therefore, if you still want to take your desired original data back as much as possible, you are also supposed not to modify this SDHC card or take any additional photo there. Merely leave it alone for a while till you prepare everything of digital camera memory card data recovery well.
Please Note: Any formatting or rewriting process is forbidden to be performed on this Canon Rebel T5 camera SD card.
Go Undelete Canon Camera SDHC Card Files with Easy Steps
When something important or precious deleted off from digital camera SD card or memory card, do not rush to add new data on this storage card and also do not perform any formatting or rewriting process there. Merely insert this camera memory card to your PC with a card Reader and go see whether deleted file recovery software helps undelete your camera files with success. Hence, stop using this camera memory card and recover deleted files from SDHC card with easy steps as below:

Step1. Read SDHC card on your PC with a card reader and download free undelete software on the same computer.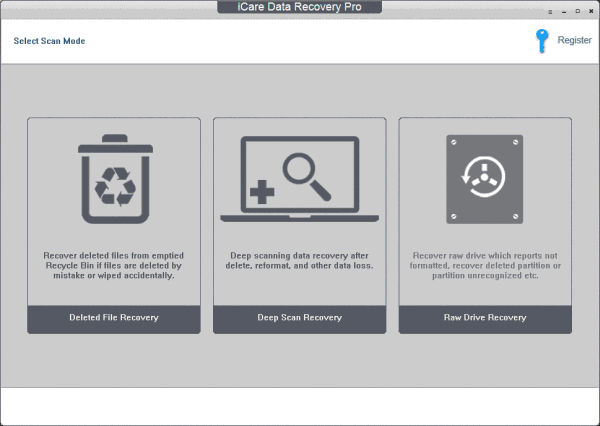 Step2. Select a fixable data recovery mode according to your case and perform a thorough scanning there.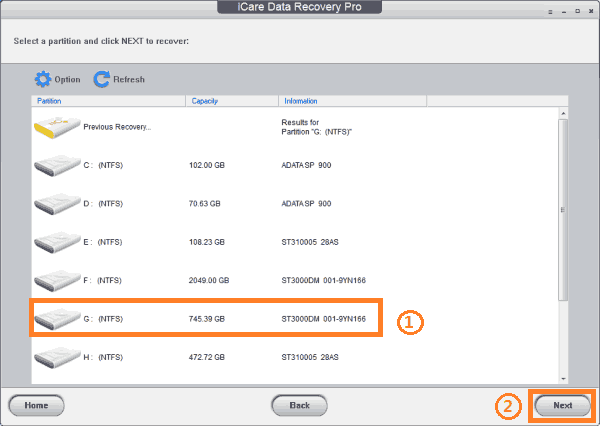 Step3. Preview the scanned pictures, documents and files to check this software carefully.
Step4. Recover deleted information to another storage device for backing up.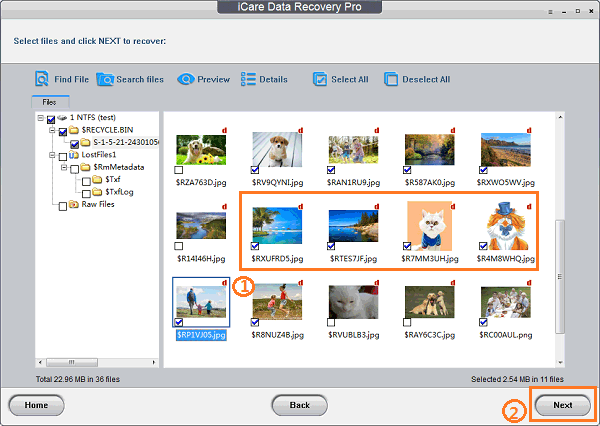 Please Attention:
*You are not suggested to add new data on this SDHC card with deleted file loss troubles and also add no file recovery software information there. Just download and install software on a local partition or other storage devices of your computer.
*Preview the found camera SDHC card files carefully to check whether it is worth its regular price.
*Save no restored data on the same Canon camera memory card in case of data recovery failures and also make data backups well timely.
Video or Audio Files Often Cannot Be Previewed after Data Recovery Software Scanning
There are many memory card data recovery tools that have been designed with diversified features for users like you to meet different needs. However, not all of them will surely take your desired Canon camera information back from your SDHC card. Hence, after performing a scanning process on your camera memory card with deleted data loss issues, you are supposed to preview the scanned information and decide on whether it is proper for your case. Honestly, the common video or audio files often occupy too much device space and also are really easy to be damaged during the data losing process. Hence, such videos and audios often will not be previewed. However, the commonly-used pictures, documents, messages and files are allowed to be previewed well. Hence, in order to check whether your selected software is effectively workable for your case, you are supposed to carefully preview these files well before any purchase. And then, also play a habit to make camera memory card data backups well from now on.

---
Related Articles
Hot Articles
Hot Tags