Recover Deleted Files from Canon Camera CF Card
Can You Help Retrieve Deleted Canon Files after Loading Them to External Hard Drive, Which Is Crashed Now?
"Hello! Recently, I have searched and applied CF card data recovery software through the internet to get my deleted photos from my Canon 5d Mark III digital camera. And found the retrieved camera photos are corrupted or blurred and cannot be used again. Can you help me recover deleted photos videos music from CF card? Honestly, I have used a 32GB Lexar compact flash card and saved many precious pictures, videos, music and some files inside it. However, the day before yesterday, as usual, after loading all these new card contents to my external hard drive that was used for my camera data backups, I did deleted this camera memory card latter. However, today, this external drive crashed somehow and could not be accessed till now. Do you get any good idea for me to perform delete file recovery now? That used data recovery software really brings me no good results so far. Thank you in advance!"
Hello, friends! In your case, it is quite possible for you to recover cleared digital camera images, videos, songs and files from the inner used 32GB CF card as long as you've not move new data on this Lexar memory card after card cleaning up. Honestly, as long as your crashed external hard drive is still recognizable, you are also possible to get your lost information back from this drive with help of external drive data recovery software. Overall, no matter how your data loss situation goes now, data recovery software for you is needed right now.
Recover Deleted Data from Camera CF Card or the External Backup Drive?
Fortunately, though you do have unexpectedly lost your backed-up Canon camera photos, videos, audios, files and more, you do still have two choices to get your desired original camera information back. Firstly, have you saved new camera pictures, videos and the likes to this 32GB CF memory card after clearing your already backed-up data? If you do have not, without any farther operation performed there, your already "deleted" files must be still stored well there and could be recovered back easily with memory card photo recovery software. But, if you do have completely rewritten this camera memory card with new information, you do still get chances to retrieve data from crashed external drive as long as this drive is still detected on your PC.
Please Note: No matter which storage device you do have choose to recover your data from, you'd better not add new data there from now on to avoid data recovery failures. 
Deleted File Recovery from Canon CF card or Crashed External Drive
So, you do have decided to perform deleted file recovery processes from your Canon camera CF card or the crashed external drive? And no matter whether you make your decision or not yet, go plunge your camera memory card or crashed external drive to your PC and go select proper data recovery software to recover photos from CF card or external drive with simple clicks and high efficiency.
Undelete software download and follow the simple tutorial for you to recover deleted files back:

Step1. Download and run data recovery software on computer internal drive partitions.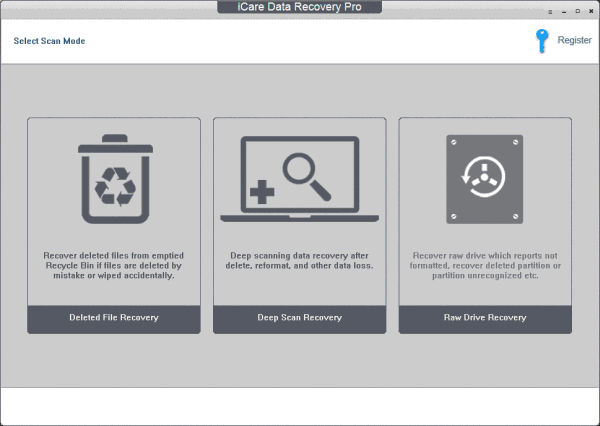 Step2. Choose a fixable data recovery mode and also pick your plunged CF card or external drive out.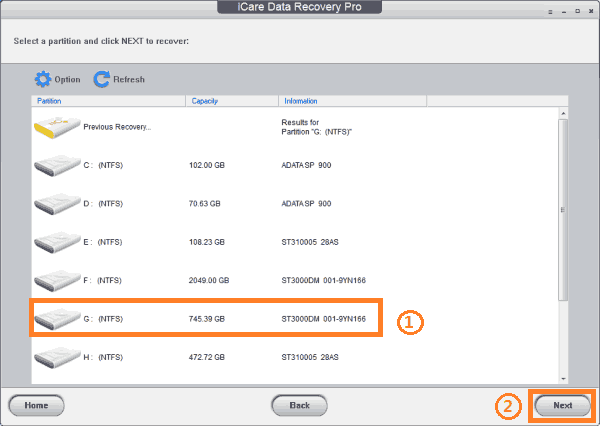 Step3. Perform a deep scan on this highlighted storage device and preview found files.
Step4. Recover deleted information to another storage device, not this external backup drive or Canon camera Lexar CF card.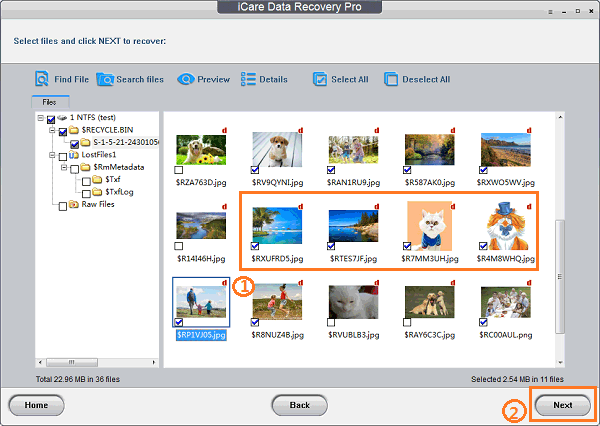 Tips and Notes:
*Perform a thorough device scanning process to find all possible data out.
*Preview the found files, pictures, documents and the likes carefully to check whether you need to purchase this software at last.
*Recover the retrieved data to a different storage device in case of data recovery failures.
*Making camera memory card data backups in advance is really necessary. But, in the future, also learn a lesson to prepare several copies of everything important on several drives or locations well.
Go Fix Corrupted External Hard Drive Problems
After retrieving your deleted camera pictures, videos, songs and more files back, you can go start repairing your suddenly crashed external hard drive? Or have you already fixed your external drive problems successfully? Honestly, an external hard drive could be suddenly crashed on computer due to physical or logical damages. When it has been only physically damaged, your drive may be only detected as RAW file system, asks you to format or cannot be access temporarily. After getting the left drive data back with data recovery software, merely a simple formatting process performed on this drive could help remove all possible drive problems. However, if your drive is seriously logically damaged, your drive may be filled with bad sectors, broken drive platters, creates weird clicking sounds and even cannot be detected on any computer. If you are stuck in such cases, your drive must be irrecoverable and go get a new drive for future use. And as with the reserved drive contents, the outside data recovery companies or agencies could be your chance. But, it is not as hopeful as you think. Hence, whatever happens again, always make drive data backups on two or more storage devices or locations in the future.

---
Related Articles