Recover Deleted Files from Adata External Hard Drive
"May I recover deleted files from Adata external hard drive? If possible, please show me the detailed solution for data recovery after deleting on my 500GB Adata external hard drive."
"I need data recovery after formatting external hard drive by mistake. I have a 160GB Adata portable hard drive. Usually, I would like to use this disk to transfer and store and important data. Today, when I connected my Adata portable HDD to my computer, I mistakenly format the disk and lost all data. Can you tell me how to recover deleted files from my Adata portable hard drive?"
"Is there external hard drive data recovery software for lost data recovery from my Adata removable hard drive after deleting? I selected some files on my Adata removable hard drive and wanted to transfer them to another place, but I accidentally press Delete button and deleted all selected files. So I want to look for external hard drive recovery software to get back the deleted data."
"Can I unformat USB HDD to retrieve deleted files? I formatted my Adata USB hard drive accidentally and lost some precious data. I want to know if I can undo the format so that I can get back the deleted files."
Adata External Hard Disk Data Recovery
Data recovery software is needed if you want to recover deleted files off your Adata external hard drive. iCare Data Recovery is a read-only data recovery tool which allows you to retrieve any type of deleted files from Adata external HDD. This data recovery software can be compatible with Windows OS, so you need to connect your Adata external HDD to a Windows PC to perform external hard drive deleted file recovery.

Steps to Restore Deleted Data from Adata Portable Hard Drive
Preparation: Download and install iCare Data Recovery on your computer. Connect the Adata external hard drive to your computer and run the software.
Setp1. Select a proper scan mode after running the software.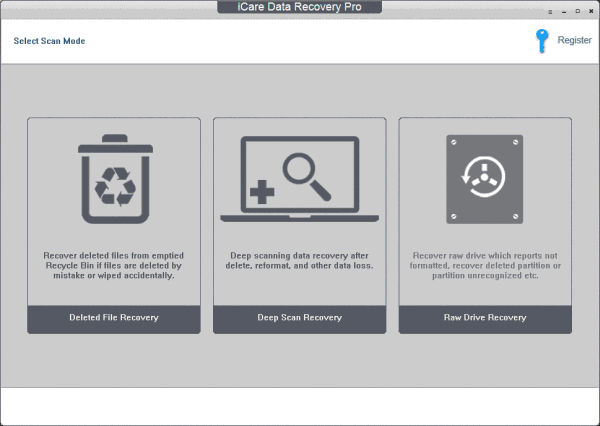 Step2. Choose the Adata portable hard drive as aim disk and let the software scan it.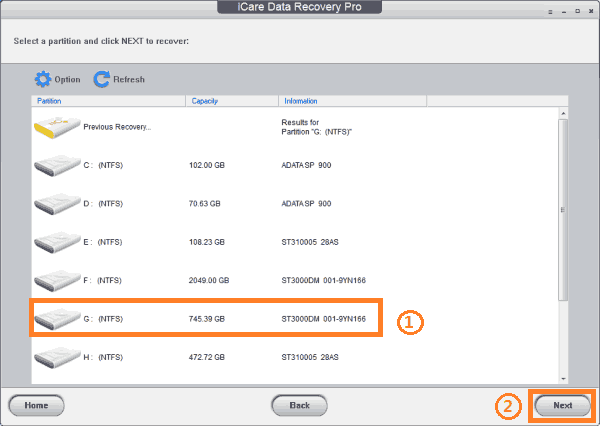 Step3. Preview the found files after scanning and then save the files you need.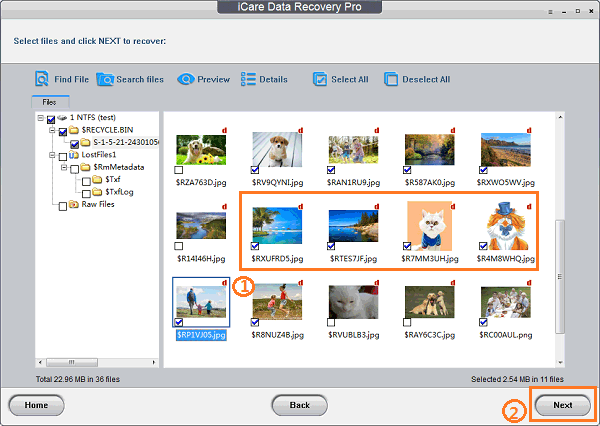 Restore Deleted Videos off Adata USB Hard Drive
Accidentally deleted videos off your Adata USB hard drive? Want to get back lost videos from Adata USB HDD? Probably, you are clear that USB hard drive is not an absolutely place for data storage, but you forgot to backup important files. When you delete your unique videos from Adata USB hard drive, you have no choice but to use iCare Data Recovery to perform Adata external data recovery. This software supports to recover deleted files Windows 7, 8, 10, XP and Vista.
The Bottom Line for Deleted File Recovery from Adata Removable Hard Drive
Recovering deleted files from removable hard drive is an easy task as long as you did not write new data to the external. In other words, it will be difficult to get back deleted files if the original data is overwritten by new added data. iCare Data Recovery has the function of retrieving deleted videos, music, pictures, office files, etc off Adata removable hard drive and other brands of external HDD. Free download the software now for ADATA external hard drive permanently deleted files recovery.

---
Related Articles