Recover deleted dbx file
Emails are quite important messages for internet users not just because they always carry classified information, the lost of your best friend's messages also troubles you. As we all know, Microsoft Outlook Express is a part which attached to Microsoft, here, we'll tell you an efficient way to solve a given problem which connected to the DBX file.
What's the DBX file?
Outlook generally uses .PST files, on the other hand, Express uses .DBX files for storing emails. What's more, Outlook Express stores mail information in different formats, and these depend on the version. Here, we list some examples: Outlook Express V 5 can convert mail files to .DBX files and produce a separate file for each mail box, V 6 also stores messages in .DBX files. So if you deleted emails accidently, you've got a highly chance to lose .DBX files, don't worry, let's solve it.
Is there any chance to restore your .DBX files?
This is a common question, First, let's see how does the computer system storage data. For Windows System, when you accidentally deleted email in Microsoft Outlook, the system prompted you the file has been deleted. Actually, the system just made a free space for storing new data, the lost data will be recovered before you save some new data in the same hard disk partition. So, be quick, only at this moment can you win the chance for deleted file recovery.
iCare Data Recovery Pro - fast, easy data recovery formatted.
If you unexpectedly haven't found your emails in the Outlook Express folder, it is necessary for you to take some methods. iCare Data Recovery Pro is an easy tool for repairing .DBX files. The .DBX tool can repair Outlook Express though local net and recover the damaged files.

The features about iCare Data Recovery Pro
it support to repair .DBX files with a 2Gb problem in operation system Windows 98/Me/NT/2000/XP.
Repair .DBX files through local net.
Extracting messages from the damaged .DBX files and copying them to new Outlook Express folder.
Easy to use, technical skills are not necessary.
---
Steps to Recover Files from Samsung Micro SD Card That Cannot Show in My Computer

Step1. Download and install the data recovery software. Launch the software and select a recovery module.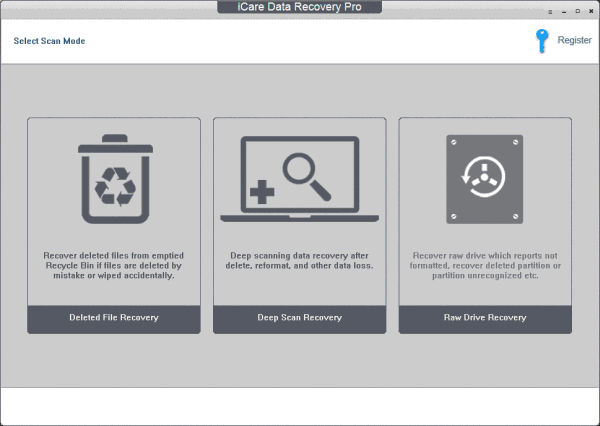 Step2. Choose the drive where dbx files were lost and let the software scan it for lost files. You just need to wait when the software is scanning.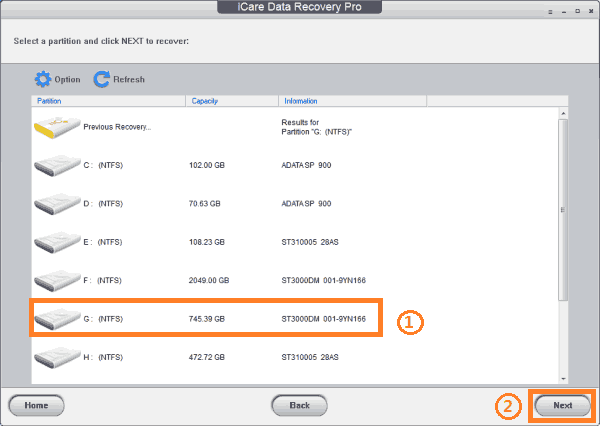 Step3. You can preview the files after scanning. Then, you can select the files you want to recover and save them.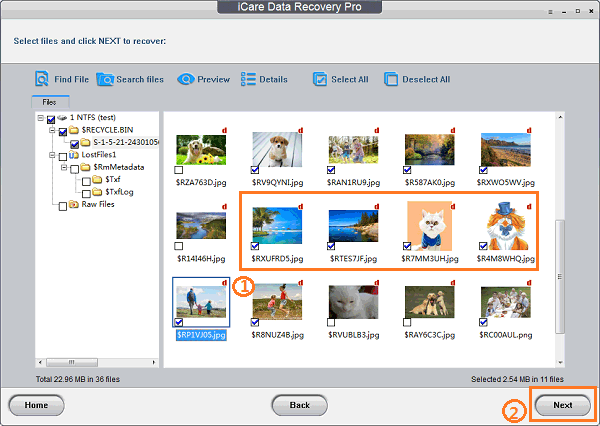 Extracting information from the damaged .DBX files.
Backing up the .DBX files.
Creating a new Outlook Express folder.
Remove the extracted information to the new Outlook Express folder
Your .DBX files have been recovered.
Recover Deleted DBX Files in Windows
You may deleted dbx files on your Windows computer in different situations. As long as the deleted data is not overwritten, you are able to recover permanently deleted files in Windows XP, Vista, 7, 8, 10 from any media.
Data Recovery in Other Situations:
iCare Data Recovery also allows you to recover files in following situations:
>> Photo recovery from corrupted memory card
>> External hard drive format recovery
>> Data recovery off RAW microSD
>> Disk partition is unreadable due to not formatted error
>> Restore deleted files off pen stick
>> Cannot access USB flash drive RAW

User's experience
I am here again. last time I shared my experience about iCare Data Recovery Pro which restored my deleted pictures with you, till now, I found that iCare Data Recovery Pro can not only solve this problem, it also can save your email file, help recover your accidently deleted .DBX files. The facts speak louder than words, have a try, I believe you'll love this excellent software.
---
Related Articles