Recover deleted data from repartition hard drive
Partition recovery with iCare Data Recovery Pro
Lost photos, emails, office file or other files after repartition?
Repartition failure by Partition Magic or other partition software?
Restore files from lost partition is needed?
Resize or repartition mistakes?
Recovering files with iCare Data Recovery, the powerful undelete, unformat tool that is able to restore files when your laptop, desktops, servers that encountered errors and you lost your files when you deleted computer profiles.
iCare Data Recovery Pro is free to download and free to undelete hard drive after repartitioning.
Steps to Recover Files from hard disk REpartition

Step1. Download and install the data recovery software on disk partition. Please do not save the software to the partition where data is lost. Then, run the software and choose a recovery option.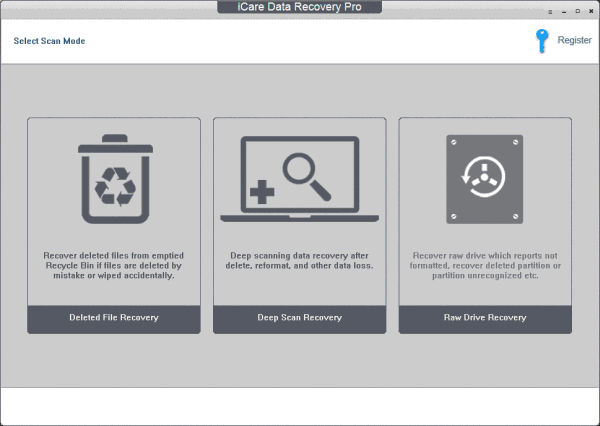 Step2. Select the hard disk partition so that the software can scan it for lost files. Then, you only need to wait patiently.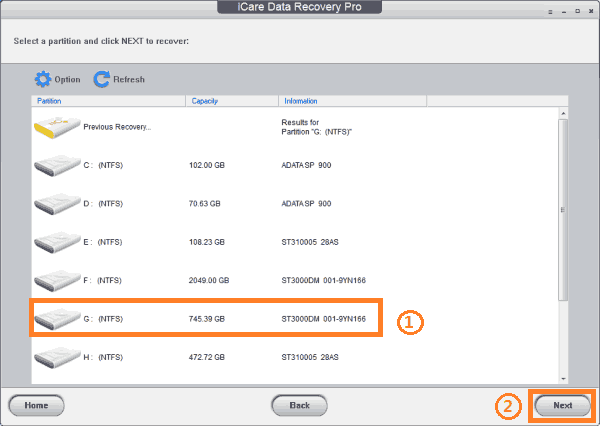 Step3. After scanning, you can see all found files in the list. You are allowed to preview some files like photos and office files. Then, you can select the files you need and save them to another partition or storage media.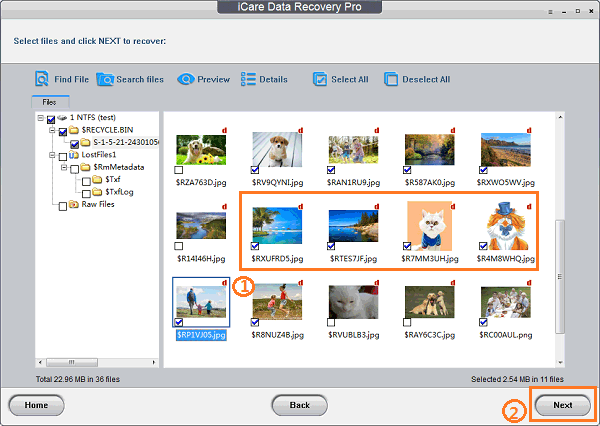 Also read -> how to recover lost partition
Repartition hard disk file retrieval
How do I retreive deleted files from repartitioned hard drive? This is the question most people ask when they have somehow deleted their data from repartitioned hard drive.
This article will teach you how to recover lost data from repartitioned hard drive. The iCare Data Recovery Pro is the data recovery software for data deleted from hard disk repartition, which is used to pick up separation table and secure boot sector for hard disk. This multitalented tool would mechanically check and restore the main boot trace, divider table, and the boot sector of the repartition that has an error, to improve the FAT16, FAT32, NTFS, NTFS5, EXT2, EXT3, SWAP partition on different hard disk drives.
What is partition?
In order to divide a memory or mass storage into an inaccessible section in DOS, you can create a division of a disk, and each divider will act like a part disk drive. Repartition is predominantly functional if you use more than one operating system. Like, you may set aside one partition for Windows and an additional for another one.
In accumulation, repartition on DOS and Windows gear can improve disk effectiveness. This is due to the fact that the FAT coordination used by this operating system mechanically assigns a large size based on the disk's size: the superior the disk, the better the cluster. Unluckily, large cluster can upshot in a worn out disk room, also called slack space.
Often when a repartition is occurs the course will not conclude appropriately, often crashing occurs sooner than it finishes. This can be caused by altered form of the valid disk formation, corporeal problems like bad sector on the hard disk, wrong software setting up and much more. Such as wrong operation, unpredicted execution in resizing panel or crash due to power slip-up or additional tribulations of the hard disks again due to bad sectors. Where beforehand the PC would reboot and be functional, systems often decline to start and may create many error messages that are recurrently displayed on a black display with white text on it.
Retrieval of data from repartitioned hard disk drives is often complex and time and effort consuming. The first thing we recommend is to use our iCare Data Recovery. It is very viable software and can recover data from repartitioned hard drives without loss of any of the data.
In addition, data loss problem might occur on other storage devices like memory card, flash drive, etc due to many reasons. If your memory card does not show videos and photos normally and you are unable to resolve the problem, you can use iCare Data Recovery software to try to recover files. With help of this software, you can recover images videos from SD card, XD card and CF card and more.
---
Related Articles