Recover Data from Virus Infected Computer Hard Drive
External Drive Was Probably Reformatted after Connecting It to Galaxy S7 with a USB OTG Adaptor?
"Hello! I really need your kind help! Honestly, I did have cleaned one of my Dell computer internal hard drives since it was infected with some vicious worms. Though there was no virus threat right now, nothing original stored inside this computer hard drive, including some essential programs, hundreds of Word documents, songs and videos, were also showing there. And now, I just want to know whether it is possible for me to recover lost computer hard drive data back after virus attack? Thank you for any suggestion!"
Video - How to recover deleted files from virus attack or unhide files using cmd

Also read: how to recover deleted files from hard drive
Hello, friends! How do you clean the vicious worms off from your Dell computer hard drive? Apply your Antivirus software to remove or separate all suspicious files and folders completely? Or merely format that internal hard drive with virus infection issues. If you merely clean your computer hard drive with antivirus software, merely go take antivirus software removed files and folders back with hard drive data recovery programs. If you merely perform a formatting process on that infected PC hard disk, merely go try format recovery programs to take chances before you do overwritten entire drive with anything else.
Virus Infected Computer Hard Drive File Recovery
No matter how you have cleaned your computer internal hard drive with virus infected issues, your preferable original drive documents, programs, songs, videos and more stuffs may not completely corrupted and gone permanently yet. So, before everything original inside this infected device is rewritten by anything new, you are supposed to apply hard drive data recovery tools, scan your computer hard drive deeply and take all recoverable information back as much as possible. Don't know about such data recovery utilities? Merely go follow the below steps to recover your lost hard drive data after computer virus attack:
Step1. Select and download proper hard drive file recovery software over the internet.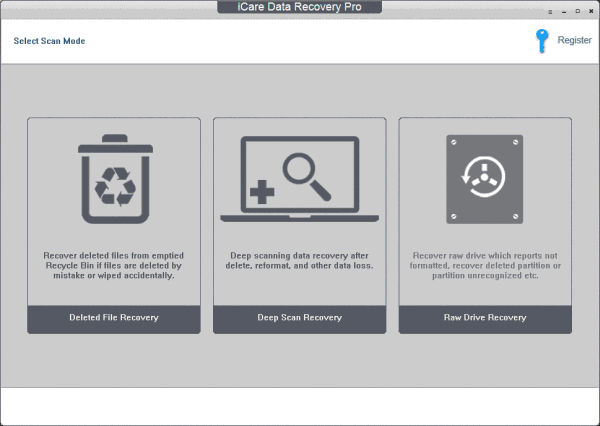 Step2. Launch software well on your PC and choose a desired data recovery mode based on your computer hard drive data loss troubles.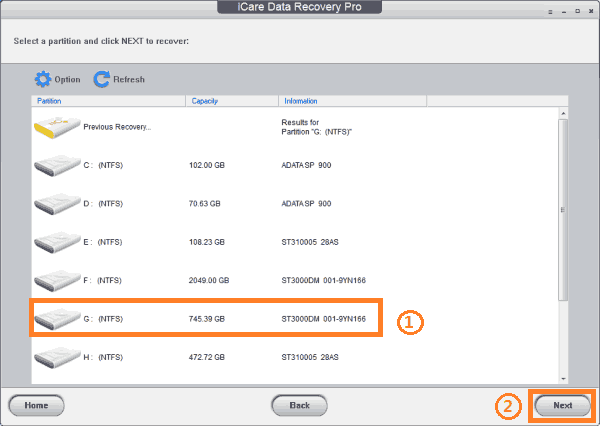 Step3. Preview all scanned virus-infected hard drive files, pictures and the like data to check how much original data is recoverable still.
Step4.Highlight a different destination storage device to store all restored information in case of data recovery failures.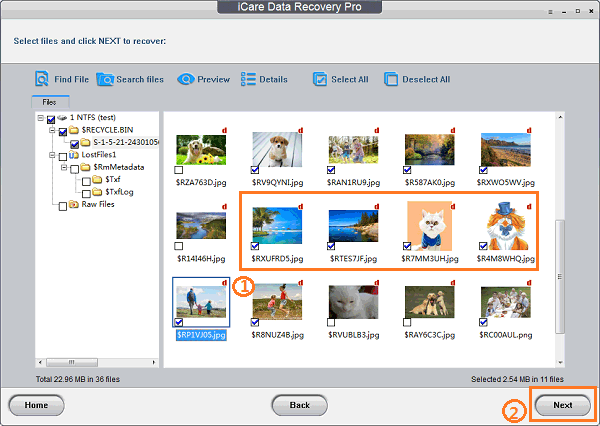 Notes and Tips:
*If possible, perform a deep scanning process on that infected PC hard drive to find much more original drive data out.
*If possible, choose a completely different saving path to hold all retrieved drive contents to avoid data loss.
*If possible, also try trial or free version of different data recovery utilities before any purchase.
*If possible, prepare more storage devices to prepare data backups well all the time.
How to Avoid Computer Virus Infection Issues in the Future?
Even though such computer data recovery tools really helps a lot in recovering lost information back from computer or laptop hard drive after virus attack, the final data recovery results are also able to be really frustrating, especially when most of your original hard drive information is seriously corrupted or damaged by vicious viruses. Hence, in the future, except making computer hard drive backups to avoid related data loss troubles, you are also supposed to do more as blow:
1). Use Strong Antivirus Software
As one of the most effective antivirus solutions, the strong antivirus software can not only help remove all possible viruses, worms or other threats when they all have attacked your storage devices/computer and damaged something important, and also warn you in advance when you do have tried to visit some unsafe sites, download some unfamiliar files/folders/programs or read some suspicious external storage devices (like external drives, flash drives, memory cards and more) on your PC. Moreover, with proper settings, it also will help you automatically perform antivirus scanning process on your files, folders and storage devices as possible as it can. Overall, always download and apply an effective and strong antivirus tool on your computer.
2). Use Strong Internet Firewall
The commonly-used antivirus software always helps find and remove the dangerous threats coming from your removable storage devices, unsafe files, folders and downloads, etc. And the internet firewall will help you block some virus attacks coming from the internet. In daily use, no matter whether you do have take precautions to protect your computers, the virus attacks from the internet is often indispensable and irresistible. Hence, in order not to put your PC into danger, also use a strange internet firewall.
3). Use Safe or Familiar Files, Games, Applications, Storage Devices and Computers Only
Of course, except installing and relying on some programs that can keep your computer away from virus attacks, you are also supposed to avoid using some unsafe or unfamiliar files, games, applications, storage devices and computers in daily use. For example, when trying to download some preferable files and folders, remember to choose a safe or authorized site or location. When trying to transfer your computer data from one storage device to another, always use the safe ones and also perform an antivirus scan there before any use. And when trying to open or edit some files and folder sent through email, also remember to scan them all with antivirus software.
---
Last updated on Nov 01, 2022
Related Articles