Recover Data from Toshiba USB Memory Stick That Windows PC Does Not Recognize
My Windows OS Computer Stops Recognizing 16GB Toshiba USB Memory Stick. What to do?
"Hello, flash drive experts there! I have a 16GB Toshiba USB memory stick that has many of my business information, like some activity videos, contract documents, presentation PPT files and my favorite songs and more. It is always recognized well on both of my PC and office computer. However, yesterday, I was also not sure what had happened to this USB flash drive. I just transferred some newly edited documents from my laptop to my office computer as usual and only found the Windows 8.1 operating system of my office computer just weirdly stopped recognizing it. And I did have searched related flash drive data loss troubles and tried some not recognized flash drive data recovery software. But, none of them seemed to work well. Is it still possible for me to take everything lost back from this not recognized USB memory stick? What am I supposed to do now? Thanks very much!"
Hello, friends! Have you tried to access this 16GB USB memory stick though the computer Disk Management window? Or have you tried this not recognized flash drive on a different computer? Honestly, in your case, as long as your flash drive is still shown in Disk Management or shows well on another computer, you are really possible to take your lost drive information back with the help of USB flash drive data recovery software.
Your Toshiba USB Flash Drive Is Recognizable on Disk Management or Another Windows Computer?
When your computer Windows OS stops recognizing your 16GB flash drive, have you immediately tried to check this USB memory stick in Disk Management interface and check how it shows there? Does it show RAW file system and 0 bytes of used space and free space? Or it only displayed as not formatted or not initialized? Or it is only shown there without any drive letter? If so, your USB memory stick seems not to be completely unrecognizable. Before you perform a formatting process to fix the possible USB drive errors, a proper flash drive data recovery tool is what you are looking for to rescue lost drive contents. But, if this flash drive cannot be shown anywhere of your office computer, go remove it and retry it on another computer. If it is still recognizable on another computer or PC, it is also still repairable.
Please Note:
*When your flash drive really is displayed with RAW file system, go recover RAW drive data with RAW file system recovery software.
*When USB memory stick is asking to format, also take chances with drive not formatted error recovery tools online.
*When your USB drive is really inaccessible on your PC due to some RAW format error, unformatted errors or not initialized errors, do not format or rewrite this USB drive to avoid any permanent data loss problems before data recovery.
Recover Lost Data from USB Memory Stick That Is Still Readable on Disk Management or Another Computer
Find your Toshiba USB drive is still recognized as RAW file system, not formatted or not initialized on your office computer or another computer? OK! Your drive seems not to be seriously damaged and go download data recovery software to retrieve lost flash drive files step by step as below:

Step1. Download and install this data recovery software on computer local partitions.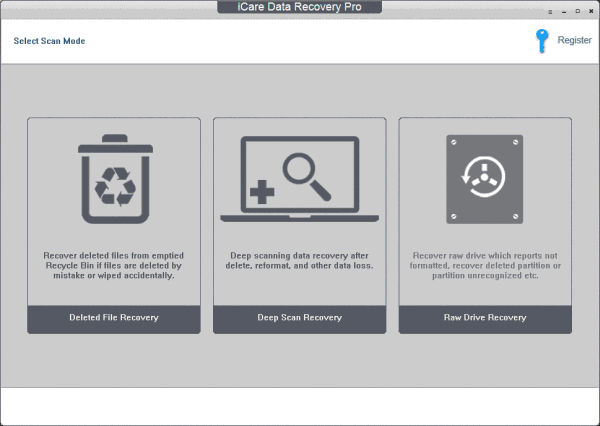 Step2. Choose a fixable data recovery mode when you are asked to pick one from three or four listed ones.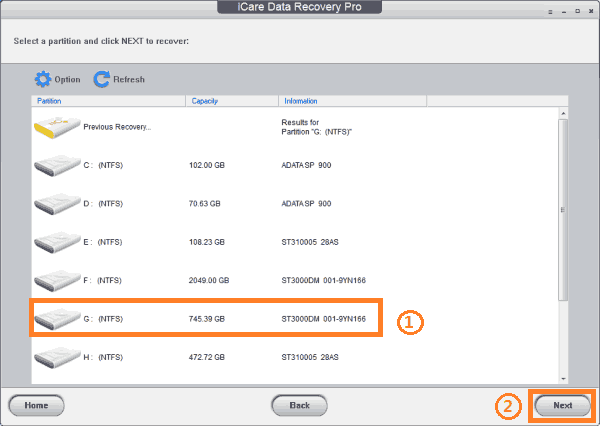 Step3. Highlight your USB memory stick out from other partitions or drives and start to scan it thoroughly.
Step4. Preview and recover desired flash drive documents, videos, songs and more.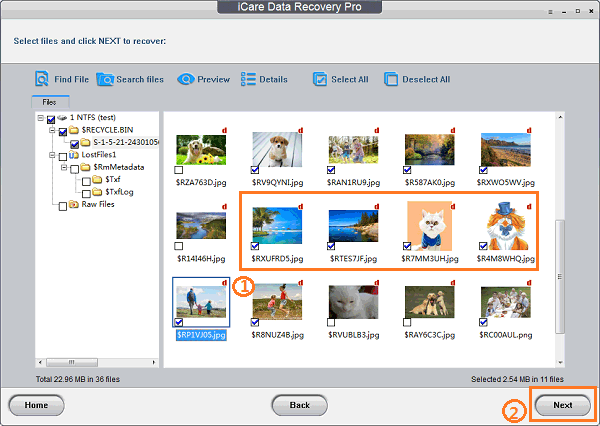 Please Note:
*USB memory stick is supposed not to be rewritten by anything else before data recovery.
*USB drive is not supposed to be the destination storage device to store all restored drive contents in case of data recovery failures.
*USB drive data recovery software is supposed to be chosen when you do have tried several data recovery tools and checked the data recovery scanning results well.
*USB drive data is supposed to be stored on two or more flash drives, external drives or online storages. 
Professional Data Recovery Agencies Could Be Your Last Chance to Recover Unrecognizable Drive Data
Your Toshiba USB memory stick cannot be shown on Disk Management of your office computer or another Windows OS computer? The selected flash drive file recovery software also detects no USB drive there? OK! Your USB flash drive must be physically damaged, like having a damaged USB interface, physical damages or the likes. As with some physically damaged storage devices, any data recovery software out there often is not able to help recover the lost data. Why? When your inserted hard drive is not recognized by a data recovery program, how you can choose your connected drive to perform a deep scanning, right? But, also do not panic! These are still some professional data recovery agencies online or nearby your house. Merely take your USB memory stick there and go see whether your left drive information is still recoverable. If they have checked your drive and said it is impossible to take your original drive information back. It is really bad. Remember to learn a lesion to make drive data backups from now on. It is not too late yet. But, if they do have ways to rescue some or even all of your original drive data back, also think twice about the possible high price and make a decision according to your own conditions.

---
Related Articles