Recover Data from Sony SD Card
"Help! I mistakenly deleted several pictures from my Sony SD card because I thought that I have copied those pictures to my computer's hard disk. However, when I open my computer, I realized that there is no picture on any of disk partition. I think I forgot moving the pictures to my computer before deleting them from my SD card. Now, is there any way to recover deleted pictures from SD card?"
"My SD card is not recognized by Sony digital camera after formatting it in my computer. The SD card is nearly full, so I copied all important data to a USB flash drive and then formatted the SD card. However, when I inserted the SD card to my Sony digital camera after formatting, it cannot work normally. the sd card is coorupted Can you tell me how to resolve the problem?"
"I formatted my micro SD card by accident in my Android phone and lost everything on the card. I am wondering if there is any method to unformat micro SD card and retrieve lost files."
Sony SD Card Data Recovery
Just like the cases above, files can be lost from a Sony SD card due to various reasons. If you still want to recover files after formatting, deleting or when SD card is not readable, you should remember not to overwrite the original data and protect the card from being physically damaged. Then, you can rely on iCare Data Recovery software and follow the steps below to recover files including images, pictures, and videos, etc from your SD card:

Step1. Launch the data recovery software and select a recovery module.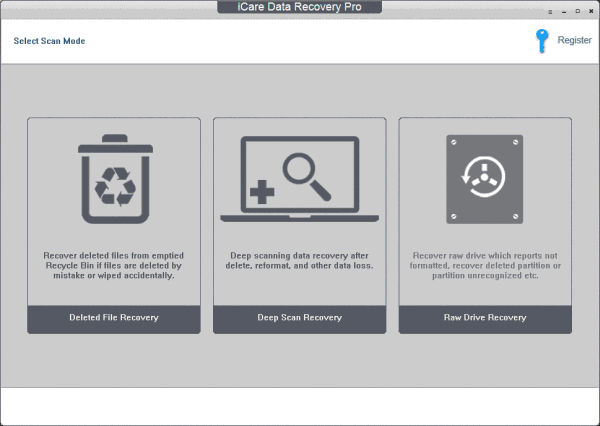 Step2. Choose the SD card and let the software scan it for lost files.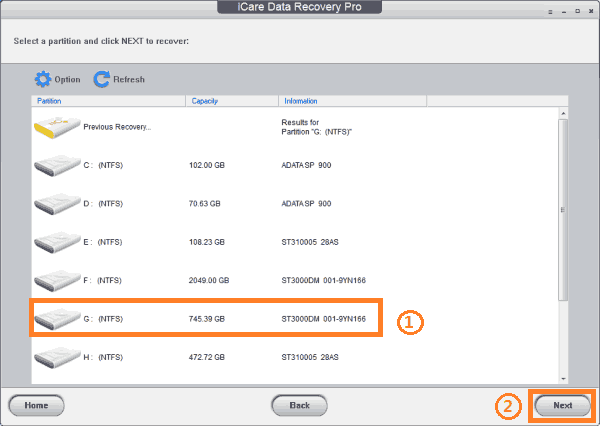 Step3. Preview the found files and recover the data you need.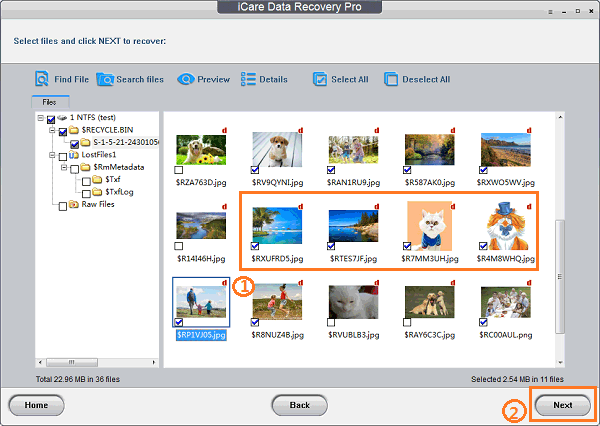 Recover Deleted Photos from Sony SD Card
How to recover deleted videos from sd card on android phone or other device like camera? Sony SD card is compatible with Sony digital camera, mobile phone and other brands of cellphones and digital camera. A Sony SD card has storage capacity from 1GB to 128GB, so you can get different Sony SD card based on your needs.
==>> To recover deleted photos from Sony SD card, please go to this page - Photo recovery software free download>>
Restore Files from Formatted Sony SD Card
Formatted Sony SD memory card by mistake or due to card error does not erase all data forever. This is the reason why you are able to recover files after formatting Sony SD card.
Recover Data off Sony SD Memory Card That Has Error
Various Reasons for Sony SD Card Data Loss
In addition to what mentioned above, data loss from Sony SD card can be caused by many other reasons:
1. Improper operation on SD card
Improper operation on an SD card usually include removing SD card improperly during data transferring or writing, removing SD card unsafely, etc.
2. Unexpectedly power outage
Probably, camera, mobile phone or PC turns off unexpectedly in the data writing process due to power outage, which might corrupt the SD card and make it unreadable.
3. SD card is infected with virus
SD card virus infection can lead important data to be erased or corrupted, so you should be careful to protect your SD card from being attacked by any possible virus.
About Sony
Sony Corporation is a Japanese large-scale comprehensive multinational enterprise group, which is world famous. In addition to Sony SD card, Sony digital camera and memory stick are quite famous all over the world.

---
Related Articles
Hot Articles
Hot Tags