Recover Data from SDXC Card That Is Corrupted in My Samsung S5 Cell Phone
Last updated on 06/02/2018
SDXC Card Is Corrupted in My Samsung S5 Cell Phone. How to Rescue Phone Photos and Videos?
"Hello, experts there! I have a 64GB SDXC card used on my Samsung S5 cell phone and hold many photos and videos of the last vacation. However, last Monday, while recording a wedding party of my friend with this mobile phone, this mobile phone just suddenly turned itself off since it was in low battery (though I did have accepted the low battery notifications several times, I did not know it would shut down on its own so quickly). And then, after that sudden shutdown, no matter when I insert this SDXC with much precious data back to this Samsung S5 mobile phone, it would detect no memory card. Even when I tried this phone memory card to my Samsung phone, it also reported that the SDXC card was not formatted and asked me to format it at first. But, I still wonder to upload the photos and videos stored on this SDXC card to my computer. Is it still possible for me? Is my Samsung S5 phone SDXC card really corrupted and irrecoverable? Is it still possible for me to recover data from corrupted SDXC card? Thanks for any suggestion for SD card recovery!"
Hello, friends! Have you updated your Samsung S5 cell phone SDXC card data backups before you encounter such "corrupted" SDXC card photo and video loss trouble? If you do, merely find the backup copied prepared in advance and copy the original Samsung phone information back as much as possible. But, if you do no any data backup updating yet or these data backups are not able to rescue your newly made data stored inside this SDXC card, also do not panic and go download corrupted phone memory card data recovery software to recover your precious phone contacts, messages, photos, videos and more files.
Go Recover Photos and Videos from Corrupted Phone SDXC card with Data Recovery Software
In your case, no matter why your Samsung S5 cell phone is not able to recognize your SDXC card after that sudden shutdown, your computer seems to detect this phone memory card well and only gives a Samsung phone memory card not formatted error message. And that sounds like that this SDXC card is not really completely corrupted yet. Hence, before the everything goes worse and make your wanted important photos, videos and more information lost forever, go download memory card data recovery software to scan this phone storage card and take all possible information back with simple steps as below:

Step1. Plunge this SDXC card to your Samsung computer with a card Reader and launch your selected data recovery software on the same computer.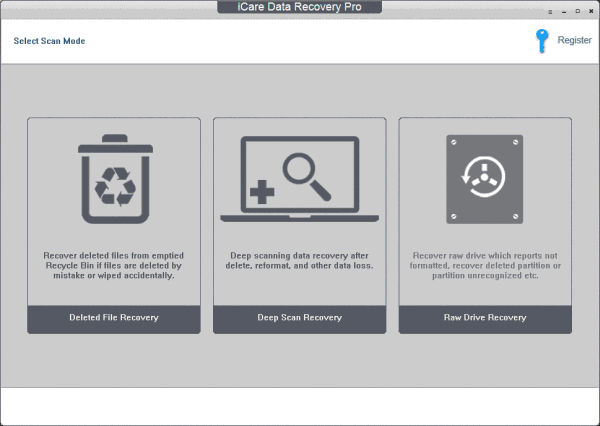 Step2. Choose a file recovery modes from all provided ones and go start scanning this corrupted SDXC card. '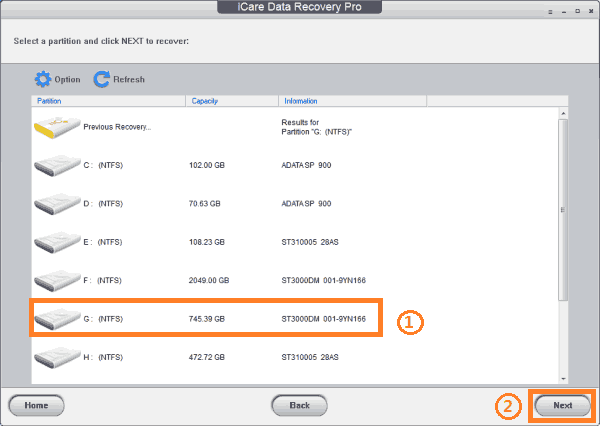 Step3. Preview the scanned photos, messages and files to see whether you would like to pay for the final data recovery services.
Step4. Recover recoverable photos and videos to your connected USB hard drive, flash drive or other storage devices there.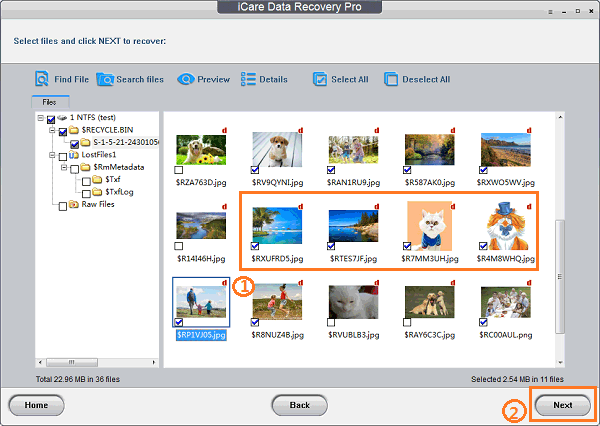 Please Note:
*Do not add new photos or videos on this SDXC card in case of worse data loss issues.
*Choose a free data recovery tool when you do have no much money to pay for such data recovery services.
*Preview and check the scanned data one by one carefully to decide on whether this software is workable for you before any purchase.
*Save several copies of everything restored to other storage devices in case of data recovery failures at last.
Format This Not Formatted Phone SDXC Memory Card Then
From your description, it sounds like this SDXC memory card with many precious photos and videos of your Samsung S5 cell phone seems to be logically damaged and often is able to be fixed with simple formatting process. That's also why you are suggested to format this memory card before any access. Hence, in your case, no matter why your SDXC card needs formatting, like SDXC card RAW file system error or DXC card damages, after taking your desired Samsung phone information back, go back up the restored information on other drives or locations and go format this not formatted memory card to check whether it is still workable. Merely insert this memory card back to your phone after that format and see whether it is still not detected there. If not, go try more related electronic devices, like phones, cameras or tablets, etc, and check whether it is caused by your Samsung S5 phone problems. In daily use, the sudden shutdown issues also can cause mobile phone damages. 
Recharge Your Phone Once You Receive the Low Battery Notifications Next Time
As a common mobile phone user, you must have noticed that the cell phone often gives low battery notifications when its battery power is really low, like 20%, 15% or much lower. And so much low battery power often will not help keep any electrical power consumption operation, like your video recording, too long. That's also why your Samsung S5 mobile phone turns itself off finally while you are recording a video. Hence, in the future, no matter what happens again, in case of similar phone memory card data loss troubles caused by low battery power, always recharge your phone once you do have received the low battery notifications next time. Of course, it doesn't mean that you have to stop your video recording processes immediately as you think. With a portable battery charger that is compatible with your Samsung S5 mobile phone, you are able to record your wedding party videos while this phone is recharging, right? Overall, always timely recharge your phone when there is low battery notification given. 

Free download Samsung recovery software now to retrieve lost data in more situations, such as recover wiped data from Blackberry / HTC / Samsung Galaxy / LG / after deleting, formatting or memory card cannot be recognized.
---
Related Articles
Hot Articles