Recover Data from SD Card That Asks to Reformat
SD Card Asked to Be Reformatted. Help Please!
"Hello! I have used a top rated 16GB Kinston SD card to store many Sony digital camera photos and videos. However, recently, whenever I started up this camera, it would ask me to format this memory card with precious data. So, in order to find the solution to use this SD memory card normally again as before, I formatted it as the messages required. But, this SD card still asked to reformat on my Windows 7 dell notebook while I was trying to retrieve lost information back there. Is there any solution to cope with SD card not formatted error? Or do you get any idea to retrieve images from formatted SD card? Please help me! Thank you in advance!"
Hello, friends! If you do have added or moved new camera or computer data to this SD card with not formatted error problems, your original Sony camera photos and videos must be rewritten and gone somehow. But, also no worry! No matter whether you do have completely overwritten this corrupted SD memory card with precious camera information with new data, you can go perform a deep scan on this camera card with the help of memory card not formatted error recovery programs and see how much of your preferable original contents are still recoverable.
Perform SD Card Data Recovery When SD Memory Card Asks to Reformat
In most cases, when digital camera or mobile phone SD memory card asks to format or reformat, the left device information inside this card is often not erased or destroyed as you often reckon. It is still stored on this flash memory card and could be rewritten by anything new there. Hence, in your case, adding or rewritten anything new on this drive is uncalled for. Merely plug it to your PC with a card Reader and let memory card photo recovery utilities scan and restore all possible original camera videos, photos and more files back.
Here are simple steps for you to retrieve inaccessible camera SD card files:

Step1. Download and launch data recovery programs on your PC. Also follow the installation guide, if possible.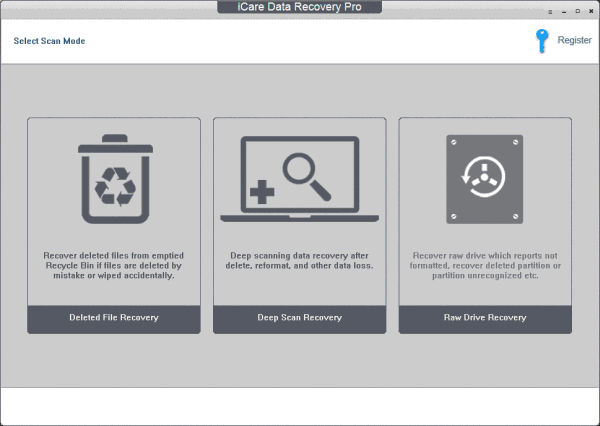 Step2. Start this software well and select a practical data recovery mode on the main screen.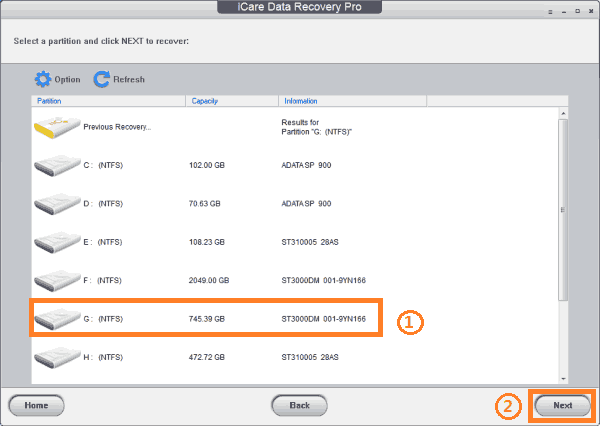 Step3. Choose this unformatted SD card out from the list of all detected drives or devices and also start scanning it.
Step4. Preview the scanned information carefully and retrieve all recoverable information to the allocated storage device.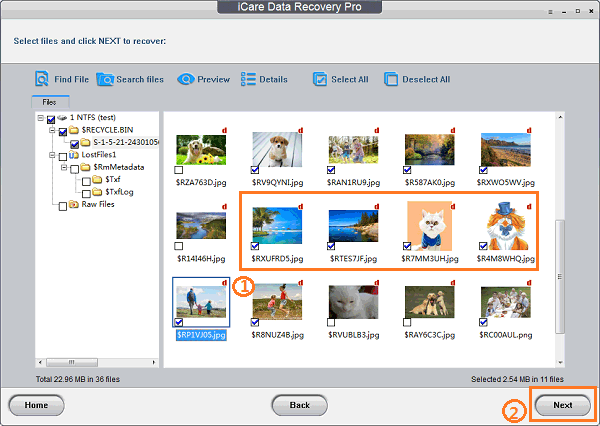 Please Remember:
*Just leave this not formatted SD memory card alone before you start to perform data recovery processes there.
*Just keep the restored information away from this unformatted Sony camera card after data recovery in case of data recovery failures.
*Just preview the scanned information carefully before you have to purchase for a data recovery tool searched online.
*Just remember to arrange more storage devices to save at least two copies of everything important from now on.
Why Your Digital Camera Keeps Asking to Format SD Memory Card?
Can you still recall how long you do have used this 16 GB Kingston SD card inside your Sony digital camera? In fact, generally speaking, there are many reasons that can cause you memory card not formatted error problems. For example, when your camera SD memory card is used too long and seriously damaged for long-time use, you are able to be asked to format. When your Sony camera card is virus-infected, in order to avoid worse troubles caused by dangerous threats, your camera would suggest you to format before any use. And when your SD card is detected with a unsupported file system, it also will need to be formatted before any access. Overall, in daily use, many memory card logical damages could bring your unformatted card error issues and needs formatting. Can you format SD card when it asks? Is it possilbe for SD card format recovery after RAW fixing? You'd better not rush to perform a format there before you take your important files back with SD card recovery software.
Why Computer Asks to Reformat SD card after It Has Been Formatted on Your Camera?
Can you access or use this 16GB SD card after it has been formatted on your Sony camera? Or are you sure you have used a safe and right USB card reader to connect this camera memory card to your PC? Honestly, from your description, there are several possible reasons why your computer asks to reformat this camera memory card after that camera format. Firstly, such not formatted error could be caused by corrupted memory card problems. If you do have performed a quick or full format on your Sony digital camera, it still could not be accessed there and also require formatting when it is inserted to your PC. And your card seems to be seriously damaged and may not be recoverable yet. Merely let free SD card data recovery software scan it and see whether you can take anything useful back. Secondly, it also is possible to be aroused by not compatible or damaged USB card reader. Go try this card reader with another card or on a different computer to check whether it is workable. And thirdly, perhaps, your camera SD memory card gets an unsupported file system type. Overall, no matter why you are asked to reformat this memory card, do not format it before you get your camera pictures, videos, audios, documents and files back at the aid of data recovery programs.
SD Card Cannot Be Formatted When It Requires Formatting
Generally speaking, the file system of SD card is corrupted when it asks to be formatted. In this situation, you have to format the SD memory card in order to change its file system from RAW to FAT32. In other words, you cannot use SD card anymore if Windows was unable to format SD memory card.

---
Related Articles
Hot Articles