Recover Data from Micro SD Card That Is Blank or Has Unsupported File System
Phone Micro SD Card Is Blank or Has Unsupported File System?
"Hello! I have a 64GB Micro SD card used on my Samsung Mobile phone and stored many valuable messages, songs, pictures and mails there. It always works fine there for over one and a half years. However, one day, when I was enjoying my music with this phone, it just stopped playing suddenly and then, nearly 3GB of phone information just lost. It just said this Micro SD card was blank or had unsupported file system. Honestly, I had never faced such phone memory card issue and didn't know what I could do now to take SD card contents back. Does the SD card data recovery software searched over the internet really work for me? Is it really necessary for me to select a paid one? Do you have any good recommendation? Please help me to recover all my files from this corrupted micro SD card! Thank you!"
Hello, friends! How does this Blank or unsupported file system mobile phone Micro SD card shows on your PC? Is it also detected as RAW file system of your computer? Have you performed a formatting process on this phone memory card to restore its common use? OK! No matter what you have done to this phone memory card for rescuing your stored phone messages, songs, pictures, mails and the likes, go read this article and recover your phone Micro SD card data with phone memory card data recovery software.
Are You Also Asked to Format This Blank or Unsupported File System Micro SD Card?
Till what have you done to this phone Micro SD card with blank or unsupported file system error? Have you tried to read it on your computer? How does it show on your PC? Does it give you a memory card error message saying that it is not formatted and asks you to format it now? OK! Never mind! Such phone memory card blank or unsupported file system errors often happen to people like you when your Samsung phone Micro SD card has RAW file system or not formatted error, gets virus infected or get logically damaged, etc. As long as this phone memory card is not recognizable there, you still have possibilities to take your original phone messages, videos, files and more back by adopting advanced data recovery technologies. Moreover, no matter why your phone Micro SD card gets such unsupported file system errors in reality, you are supposed not to write or move data to this original memory card in case that any of your desired original phone data would be lost permanently.
No Format and Go Run SD Card Photo Recovery Software to Recover Your Phone Files
In case of worse phone data loss troubles, also do not format this Samsung mobile phone Micro SD card and go run the data recovery software to retrieve your precious phone messages, songs, documents, mails and photos back. Honestly, with a right data recovery software downloaded and installed on your PC, you can not only cope with this Micro SD card blank or unsupported file system error recovery issues,  and also can easily deal with many other data loss troubles (including memory card format recovery data loss troubles, not formatted memory card data loss troubles, RAW file system memory card data loss troubles, virus infected card data loss troubles and more ) related to your camera SD cards, camcorder SDXC cards, MP3 player SDHC cards, tablet CF cards and more.
Follow below simple steps to rescue your lost phone information:

Step1. Choose a fixable data recovery mode or memory card Scan Mode from listed ones after installing the selected software on your PC well.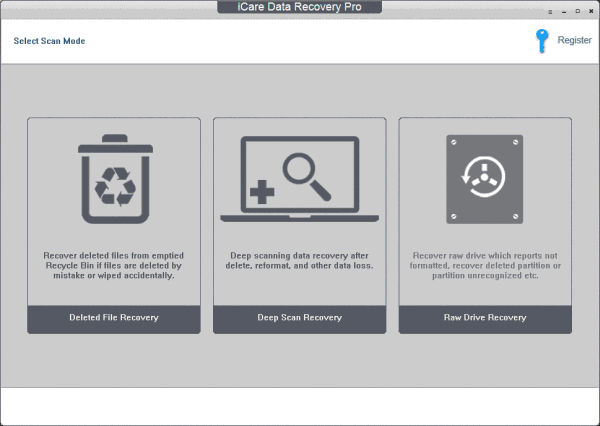 Step2. Scan this blank Micro SD card to preview your wanted messages, pictures and files one by one.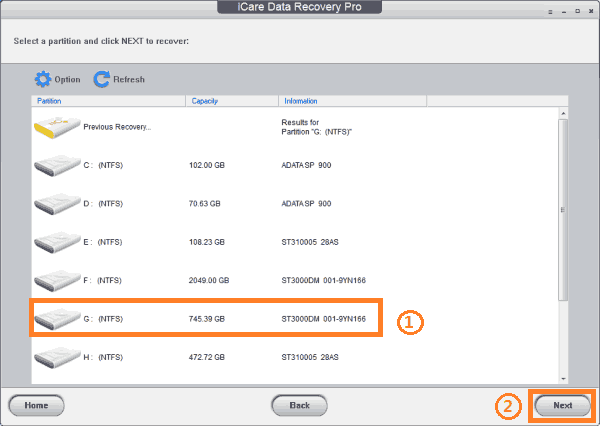 Step3. Choose a different memory card, external drive or pen drive to hold these restored phone contents in case of data recovery failures.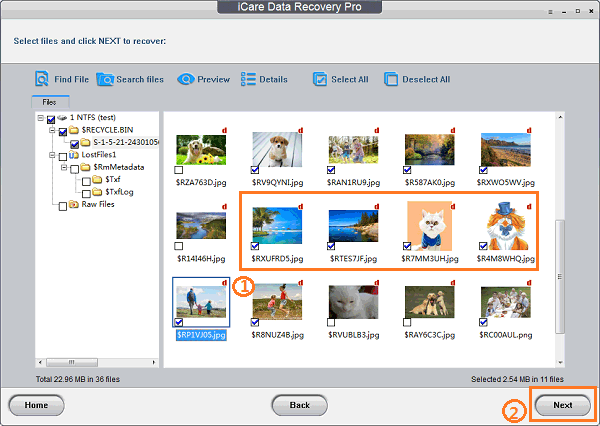 Choose a Paid or Free Memory Card Data Recovery Tool According to Your Needs
Have searched around about such blank or unsupported SD card data recovery software or memory card data recovery software over the internet? Find many free or paid ones from online websites, forums or Blogs? But, you are really unfamiliar with such data recovery technologies and cannot tell which one of them is right for you? OK! No worry! It is absolutely much easier to choose data recovery software in comparison of designing data recovery software, right? When you do get not extra money or you are on a budget recently, you can directly choose the free ones searched and download them to see whether they can help take all your preferable stuffs back. If all these free ones really recover no workable data, you do have no choice but to pay for one. Moreover, when trying to choose a paid one, you are also not supported to randomly pick one and straightly pay for the data recovery services. Just go open the official website of your desired data recovery software and go free download its trial version to your PC. And then, launch this trial version to scan your phone Micro SD card and check whether it can help you scan all or most of your original card data out. And in this moment, the previewing function of the chosen data recovery software can help a lot. If you do really can preview nearly all your desired phone memory card photos, messages, files and the likes well there, merely go check the regular price to see whether it is proper for you. Always go try several ones to take chances. 

---
Related Articles
Hot Articles