Recover Data from Memory Card That Turns into RAW Format during File Copying
Memory Card Was Not Responding and Turned into RAW Format. How to Recover Important Files?
"Hello, friends! Please send me useful memory card file recovery soltion to take my importnat memory card contents back with sucess! Hoenlsty, yesteday, while trying to copy files stored on my camera memory card to another mobile phone Micro SD card on my Samsung laptop, the orignal camera memory card suddebly became not responding and turned into RAW file system. And every time I tried to access this memory card or restart the data copying processes, the computer error message would poped out and told me this memory card was not formatted. Though I did have tried many memory card data recovery tools there, they all were not so much help and saved no all desired informaiton. Hence, I write this question here and look forward to your suggestions to recover my RAW format memory card data. How to recover data from memory card without formatting? Thank you in advance!"
Hello, friends! It sounds like that your selected memory card RAW file system recovery software doesn't work well for your case. But, also do not worry. Under your circumstances, you can still go search and try many other memory card data recovery software to rescue your original camera pictures, files and more contents and go format this card to restore its file system type from RAW to FACT32 at last. Merely go on read this article to know what you are supposed to do.
What Have You Done to This Memory Card While You Are Copying Files to Another Micro SD Card?
Do you still remember what you have done to your attached camera memory card while you start the file transmitting processes to another Micro SD card? Have you perform a formatting process on this memory card? Have you tried to remove or eject this memory card out from your PC during that data transmitting? Or have you found something unusual? Honestly, generally speaking, a camera/mobile phone/tablet memory card, like the commonly-used SD cards, Micro SD cards, CF cards, memory sticks and more, often becomes not responding and turns into RAW format when your memory card is rudely removed, dropped or shocked during data transformation, when your memory card is virus infected unexpectedly, when your memory card is corrupted suddenly or even when your computer is suddenly crashed, etc. However, no matter what has happens to you and what you have done to this memory card while the data transformation, do not cope or save new photos, videos, files and the like data to this storage card and go recover your camera card information with data recovery software.
Please Note:
*In case of similar memory card data loss troubles, never try to stop the data transmitting process suddenly in the future. 
*In case of worse memory card data loss troubles caused by RAW file system problems, also never rewrite the original memory card, either.
Go Recover Data from RAW File System Memory Card with Data Recovery Software

When a digital camera memory card or SD card becomes not responding and in RAW format, in order to avoid worse data loss troubles, people are often suggested not to save new data on the same camera memory card and go run RAW file system memory card data recovery software to take inaccessible data back from memory card with RAW file system error. Hence, in your case, also stop using your camera card and go select reliable memory card data recovery software to take chances.
Here are simple steps for you to follow:
Step1. Run your downloaded data recovery software and go choose a workable data recovery mode.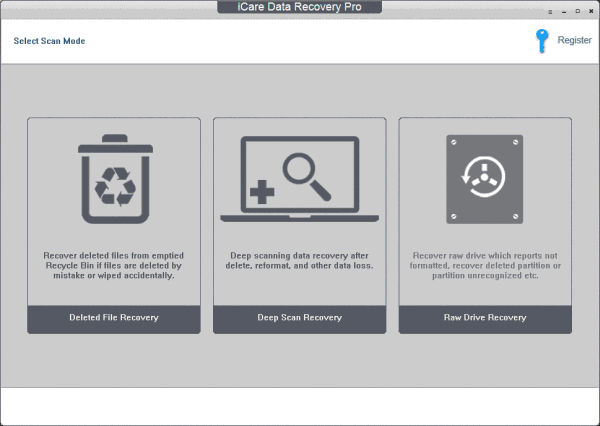 Step2. Select this RAW format camera memory card and perform a deep scanning process there.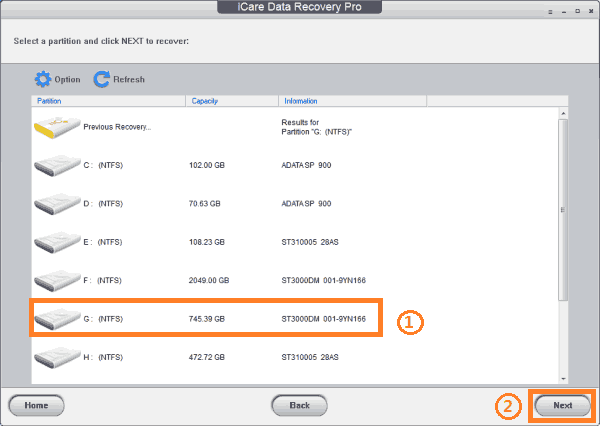 Step3. Preview wanted photos and files when the scanning process is over.
Step4. Select your desired original camera data and recover it all to another partition, drive or storage device.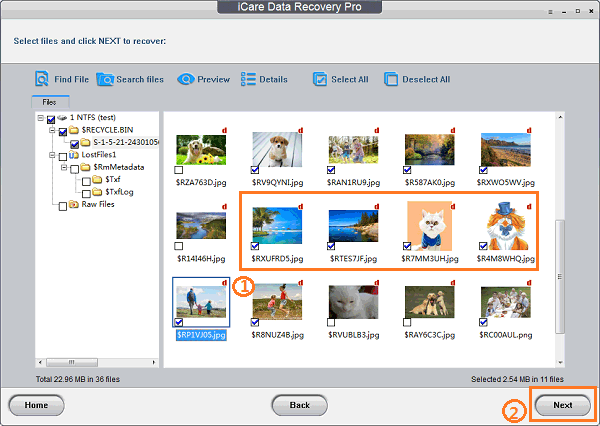 You can format raw memory card from RAW to FAT32 in CMD/android phone/Windows after data recovery.
==>> If memory card is not able to be formatted due to any reason, please refer to this page - Windows was unable to complete the format memory card>>
Please Note:
*Go try mode data recovery tools and choose the best one for your case. Remember to purchase a code for that software after you do have checked the data recovery scanning results carefully.
*Go format your camera memory card to convert memory card RAW to FAT32 after you do back up your restored files and photos well on other locations or drives.
*Go prepare camera data backups on several memory cards or locations well in the future.
Related Memory Card RAW Format Asking To Format Problems:
Situation1: Hello, I have a new 16GB SDHC card that is used on my Windows XP computer. However, recently, since that Windows XP computer has crashed and cannot be used any longer, I do have to use this SD memory card on a Windows 7 laptop of my brother so that I can upload my newly taken camera photos to my online storage for data backing up. But, this new laptop says it cannot read it and need formatting. And the only thing I know about the memory card problem is that it is detected as RAW format there. Can anyone help me? Do you have any idea about SD memory card RAW format problem? Do you know what am I supposed to do now for rescuing my camera photos back? Thank you!
Situation2: Hey, guys there! My wife has stored hundreds of tinny videos on her mobile phone Micro SD card with 32GB capacity. However, recently, this Micro SD card seems to get problems and cannot be read well on her laptop running Windows 10. And I have tried this memory card on my computer running Windows 7 and only find this card even cannot be accessed due to not formatted error messages. And it is also shows as RAW format in Disk Management and everything seems to be in a mess. Do you have any idea to recover data from this RAW format memory card before format? Or can I recover data after formatting on Windows 7?

---
Related Articles