Recover Data from Formatted Partition of Sony Vaio Laptop
Do you have a Sony Vaio laptop on which you accidentally format a partiton with all important data being erased permanently? It seems like that there is always somebody that mistakenly format partition of laptop like Sony Vaio, after which everything stored on that formatted partition gets lost immediately. Is it possible to recover all lost files after formatting your Sony Vaio laptop disk partition by accident or other reasons? You can recover all data after format either from a backup drive or use a data recovery tool.

Is There Any Backup for Formatted Partition of Sony Vaio Recovery?
First of all, check if there is any backup for the formatted partition of your Sony Vaio laptop. Usually, you can do following things:
Check other partition, external hard drive or any other storage media to see if ther is any copy of the lost files from the formatted partition.
Check if there is any backup on the network location. Fro example, you may share the data to a network location before erasing it from the Sony Vaio laptop partition due to formatting. If so, you can restore the lost files fron the network location.
In a word, it will be easy to get back all lost files if you can find the backup on any media. Usually, you need to download and save the backup data to any partition if you want to recover lost files from network bakcup. If you want to recover lost files from formatted partition of Sony Vaio laptop from another backup storage media like external HDD, you just need to connect the conenct external hard drive to your Sony Vaio laptop and copy all files to the partition.
Stop Performing Further Operation wihtout Backup
Are you sure that there is not any backup file after checking every possible place or storage media? Do not worry! Now, you had better stop performing any further operation on the formatted partition. Especially, you should not write new data to this partition. Any improper furtehr operating might lead the lost data to be overwritten, in which situation you will lose the final chance to get back what you need. What you should do is to get a reliable data recovery program that is compatible with your Sony Vaio computer so that you can use it to unformat the partition with all data back.
Freeware for Sony Vaio PC Partition Recovery after Formatting
Withotu any backup, you need to rely on data recovery software to restore everything you need after formatting disk partition on Sony Vaio laptop.
iCare Data Recovery Free is a free and Windows data recovery program which is able to work on any computer for data recovery. With this software, you can retrieve files after formatting disk partition in all following situations:
Format disk partition on Sony Vaio laptop by mistake
Quick format partition of Sony Vaio computer
Full format Sony Vaio PC partition
Format Sony Vaio partition since the partition turns to RAW file system
You can use this format recovery software for Windows to restore all kinds of files whether you format NTFS partition or FAT32 partition by following the steps below:

Step1. Free download and install the softeware on your Sony Vaio laptop. Launch the software and choose a proper scan mode.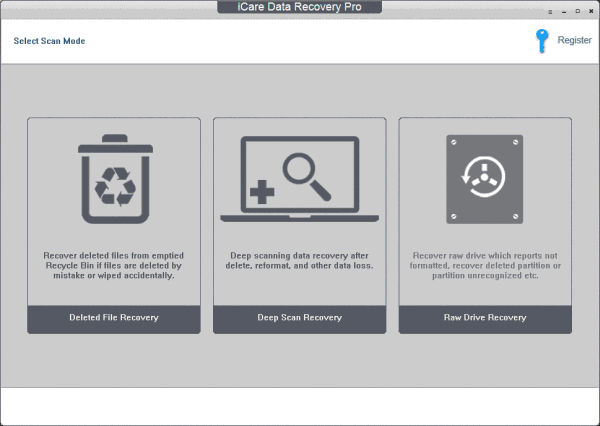 Step2. Seelct the formatted partition and then wait the softawer to scan.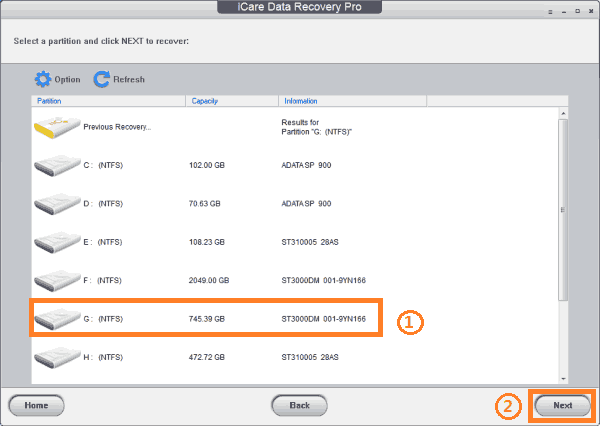 Step3. Preview found files after scanning and save the lost files you want to recover.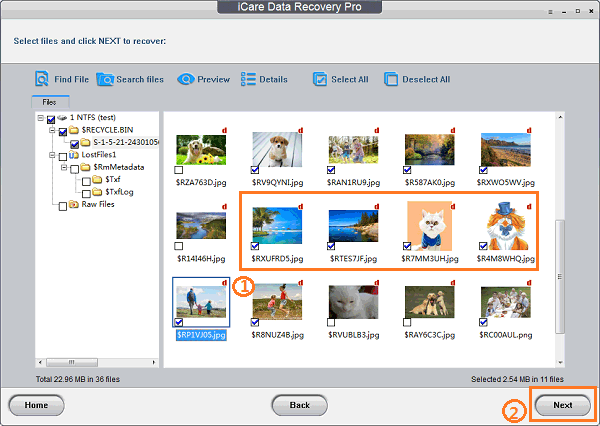 Pay attention: Please do not install the software on the formatted partition because it may overwrite the lost files.
---
Related Articles