Recover Data from Formatted Hard Disk Partition in Windows 10
Background
Hello, can you recover formatted hard disk volume E in Windows 10 if it was formatted by mistake? It is my Windows 10 laptop ASUS that got accidentally reformatted with its partition E. I am wondering whether files can be restored to its old file names and structures after the format.
-M J, a user
Content quick navigation
Can you recover formatted disk in Windows 10 with cmd
Recover data after formatted hard disk Windows 10 - Tutorial
Note: recover old file names and folder structures
Recover formatted internal&external hard drive in Windows 10 with cmd
Is possible to use cmd like diskpart or unformat command line to recover formatted disk? The answer would be NO. There is no such unformat cmd for performing a disk format recovery.
Note: please avoid using cmd for file recovery no matter how files were lost ( deleted or formatted ) since any cmd operation is writing or making changes on the drive that old data existed. Overwriting or changing the drive may make lost data to be permanently wiped out.
The truth about Formatting a Hard Disk in Windows 10
Windows 10 is like earlier Windows OS, it is just more user friendly with better performances. Formatting in Windows 10 does not make much difference compared with other Windows earlier OS. It is the same refreshing the file system and mark the whole volume empty new space for new data. The old data would still be accesssible if you stopped here without saving new data onto the same formatted hard drive.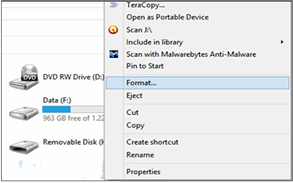 3 formatting hard drive on Windows 10
Format by right click the drive and the format option would be available for you to operate a formatting on hard drive.
formatted disk by mistake while reinstalling os or cloning and the formatting was made by a third party software
formatted hard drive by cmd
Windows 10 providing the same formatting no matter it was performed by cmd or right clicking. The formatting provided by third party would be different since there are different levels of formatting.
3 levels of formatting
low level formatting on hard drive is risking and it would shorten the life of hard drive.
full format, which is also called complete format. It would do a chkdsk while performing the formatting to mark the bad sectors on hard drive.
quick format, which wont chkdsk while formatting the disk.
Guide line
In this article you may find the following solutions after external/internal hd was formatted by mistake or even intented:
Already reformatted - Accidentally formatted external hard drive by mistake
1. How to recover deleted files from external hard drive after formatting? -> Use format recovery software iCare Recovery Pro.
2. Can you recover formatted portable hard drive with CMD(command line/prompt)? -> no format recovery command prompt is available for repairing/fixing formatted disk drive.
How to Recover Formatted Data from Hard Drive (Internal&Removable)
>>Formatted disk drive recovery software download

Download iCare Data Recovery Pro to restore external hard drive after accidentally formatting so as to get back everything you need including photos, videos, music...
Step1. Download iCare Data Recovery Pro. Install and run the program. And you will see a screen with many options of recovery. Go to Deep Scan Recovery.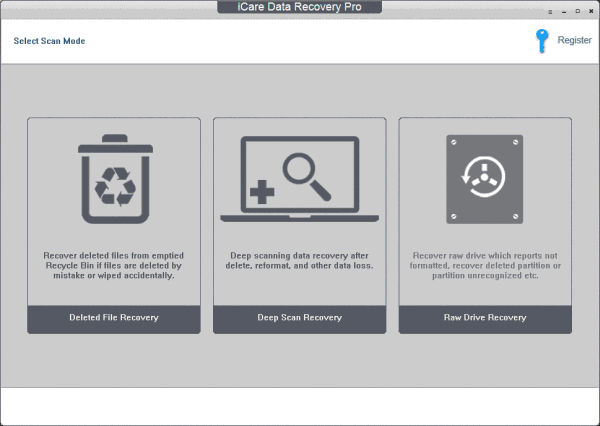 Step2. Select the formatted external HDD and wait the program to search lost data on formatted disk.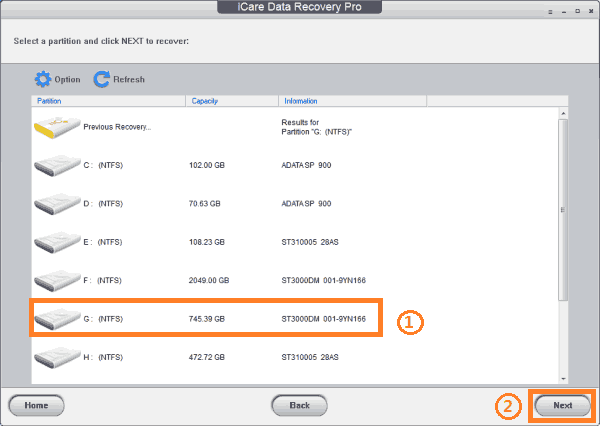 Step3. Double clicking photos and documents to preview. Then, select all kinds of files in batch to recover.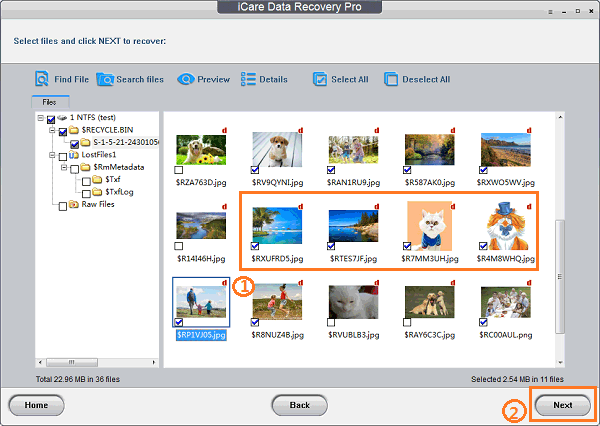 Can you recover formatted portable hard drive with CMD
Is it possible to use format recovery cmd on Windows 10?
Background
As we know CMD is known as command prompt/line that can perform many jobs on computer in ealier PC platforms, there is cmd for cleaning up disk space, cmd to chkdsk and mark bad sectors, however there is no cmd to recover files, not even to the format recovery command.
Here is another article that tells exactly why cmd don't work for data recovery
Resolution:
Download iCare Data Recovery Pro to your Windows 10, and install it on the drive that is not the formatted one to keep the formatted data away from being overwritten.
Scan with a recovery mode inside of iCare and the other steps are only clicking 'next' and then wait for the recovery to be done.
Formatted Wrong Hard Drive While Installing Windows 10
Sometimes, users may occassionally formatted the wrong disk partition while installing Windows 10, which really took place very often among many users, or even happened to professionals who mistakenly clicked a wrong partition to format.
When the Windows 10 was succesfully installed, you may know you have just formatted the wrong disk.
Need a recovery? Under this case, there are some chances up to 60% of successful recovery since new files (the Windows 10 installing files are pretty huge files) have been saved onto the formatted disk.
Download iCare Pro to start Format Recovery after Installing Windows 10.
You should stop using the device once it got formatted by mistake or once it forced you a format to keep the best chance of recovery.
Hot Articles