Recover Data from Erroneously Formatted SSD
My Computer Crashed. And I formatted Used SSD Erroneously. How to Recover Lost Files?
"Hey, guys there! I have used a 1TB Samsung SSD, which is the OS drive and hold many useful computer files, films, applications, games, songs and the like stuffs, and two 1TB internal hard drives, which has also hold some uncommonly-used information, on my Windows 10 computer. However, recently, since this computer crashed suddenly, I just rebuilt these three drives and also erroneously formatted these three drives. Honestly, thanks to the Windows 10 OS, it is really easy for me to format the wrong drive. It was indeed a nightmare for me. Do you guys have any idea to help me recover data from Samsung SSD after format? Will any format recovery software found online work for my data loss troubles? Any useful idea would be highly appreciated here! Thanks!"
Hello, friends! How do your SSD and 2 hard drives show on your PC after that sudden crashing? Why you have to rebuild these drives then? In your case, no matter why you have performed a formatting process on your storage device with much important data, as long as these drives are not rewritten by anything else, you always get chances to tackle this accidentally formatted drive data loss troubles and recover data from formatted drive with data recovery software. Hence, ease your nerve and go keep reading to know what you can do now:
Recover Films, Audios and Other Files from SSD and Hard Drives after Accidental Format
Though your 1TB Samsung SSD and two 1TB hard drives with valuable files are rebuild and formatted unexpectedly, your desired original computer films, songs, applications, games, documents and more files are not erased immediately. Honestly, no matter which type of Windows OS versions, like your Windows 10 OS version, your computer is using, the formatting process, including commonly-used quick format or full format, will not really wipe everything completely and only label their storage device space as "erased" or "free space" so that it all could be available for the newly coming computer data. Hence, before your drive contents are really gone for newly data rewriting, go stop using these drives and see whether data recovery software help recover data from SSD with simple steps as below:

Step1. Download and install formatted drive data recovery software on an external hard drive or flash drive connected on your Windows 10 PC.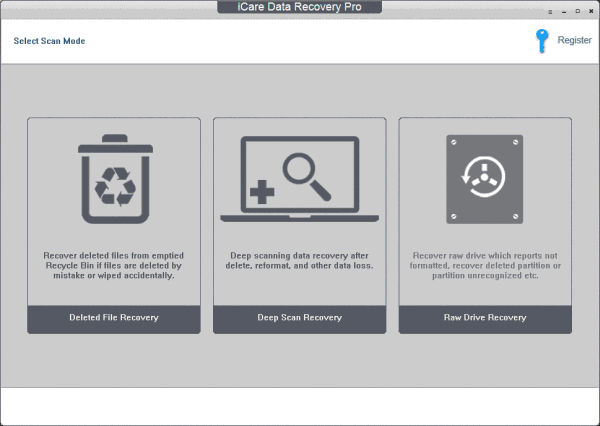 Step2. Run this SSD data recovery software to select a proper data recovery mode option according to your data loss situations.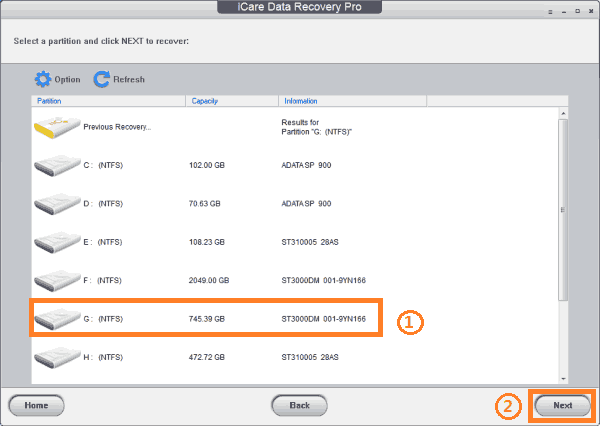 Step3. Highlight your SSD and 2 internal hard drives to start a deep scanning process there.
Step4. Recover and save retrieved information to the external hard drive or flash drive connected there in case of data recovery failures.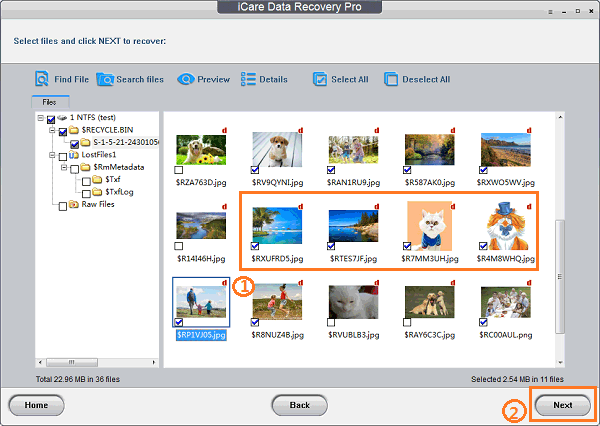 iCare Data Recovery has the ability to undo quick format / full format on SSD drive so as to recover all deleted files after formatting.

Please Note:
*In case that your formatted hard drive is rewritten unwontedly, stop saving anything else there. And The best bet for you now is to save everything related on a external storage device.
*In case that the data recovery software will run forever to thoroughly scan your 1TB SSD and two 1TB hard drives at once, you can go scan them one by one.
*In case that you will pay for a useless data recovery tool, always try its trial or free version at first.
*In case that you will have to encounter the related drive data loss troubles, like deleted file recovery, RAW format drive recovery and more, go make drive data backups well all the time.
What You Can Do to Remove Possible Computer Problems after Sudden Crashing? 
Generally, in daily use, the Windows computers or PC could suddenly crash due to many reasons, including damaged computer hard drives, corrupted computer operating system, opening or using too many applications, processes, websites or the likes at once and vicious virus attacking, etc. Hence, when the computer crashes somehow, people do have no need to rebuild or format computer drives all the time. Want to know what you are often suggested to do for removing the related crashed computer issues? OK! Here are several major ones for you:
1). Stop using too many applications, processes, sites and the like computer resources at one time.
In daily use, every computer or PC does have limited space resources based on different configurations. However, if you have used too many computer resources at once, like opening too many applications, processes, sites or the likes at the same time, your computer may not be able to support them all and finally crash. Hence, always close the unwanted applications, processes or sites timely from now on.
2). Go check computer internal hard drive carefully.
Generally, computer internal hard drive plays a really important role in supporting the computer common performance. Hence, oppositely, once your computer internal hard drive is logically or physically damaged somehow, the computer performance will also be affected badly. And that also can make your computer crash without any sign frequently. Hence, in this aspect, go check your computer internal hard drive with CHKDSK or professional drive programs to see whether it is time to purchase a new drive.
3). Go check the computer operating system.
Except the problems caused by some computer hard drives, the suddenly crashed computer problems are also able to be aroused by the operating system, like deleted/lost essential operating system files and folders, outdated operating system or corrupted OS, etc. Hence, also go check the state of your PC operating system if it is necessary. And then, according to the possible reasons, download the deleted or lost OS files and folders, update your OS or reinstall your OS, etc, to remove this computer issues.
4). Go remove vicious computer viruses.
Find your computer seems to be virus infected? OK! Go start your antivirus software to deeply scan your computer and remove all possible threats to resolve your PC crashing problems.

---
Related Articles