Recover Data from Disappeared Hard Drive Partitions during Data Transferring
"Hello! I do have saved many documents on my D drive of my Samsung laptop and this morning, while trying to transfer several file folders from this D drive to another Seagate external hard drive, one of these partitions on this Seagate drive strangely froze during the data transmission and all of them disappeared finally. I really did not know why. But, this Seagate external hard drive had held many of my school videos, audios, PPT and Excel documents that needed in the next Monday. They all were also gone with these lost hard drive partitions. How do I do now to recover files from lost partitions? Any solution can be very welcome here! Thank you very much!"
Video - how to restore files lost during tansferring with previous versions

No previous version available? Check out hard drive file recovery details here
Hello, friends! Your external hard drive just suddenly froze and all inner partitions just disappeared without any sign? What have you done to this Seagate drive during the data transferring, like accidentally touching the USB connection of this drive, suddenly removing it out or mistakenly stopping the data transferring processes, etc? Or have you received any abnormal error message or sign before this problem?
Honestly, computer external hard drive partitions will not suddenly disappear without any reason. There must be something that you have not figured out. However, now, no matter which reason behind this lost partition data loss trouble, go stop adding new information on this Seagate external hard drive and take lost partition information with Seagate external drive partition data recovery software.
Recover Files from Deleted Seagate External Disk Partitions
When you really need partition recovery software to retrieve your needed videos, songs, documents, files and more information back from these disappeared drive partitions, merely open your computer internet and select reliable one over the internet. Always choose the best one according to its key features, easy-to-use interface, effective data recovery modes, safety or the like elements.
And then, go download free version of this software and take your lost information back as below:

Step1. Launch this data recovery software on your computer internal drive partitions.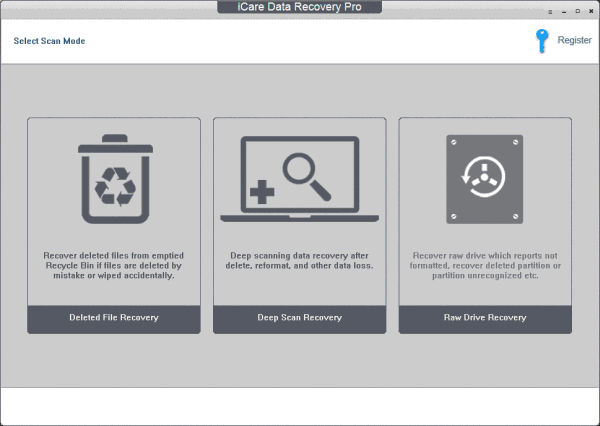 Step2. Select a data recovery mode that works well with your disappeared partition data loss issues.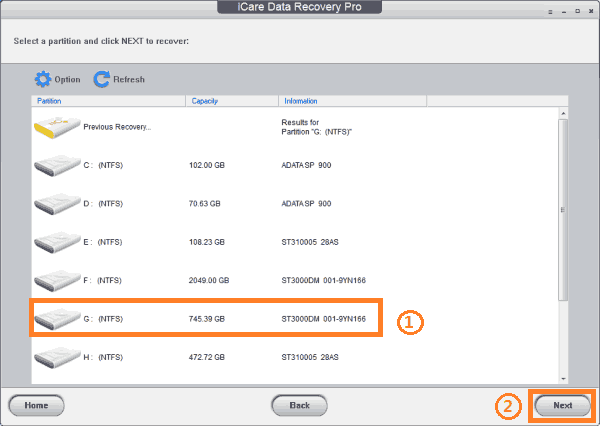 Step3. Scan your Seagate drive thoroughly and preview the scanned information to decide whether it is worth purchasing.
Step4. Move the restored drive information to another storage device in case of data recovery failures.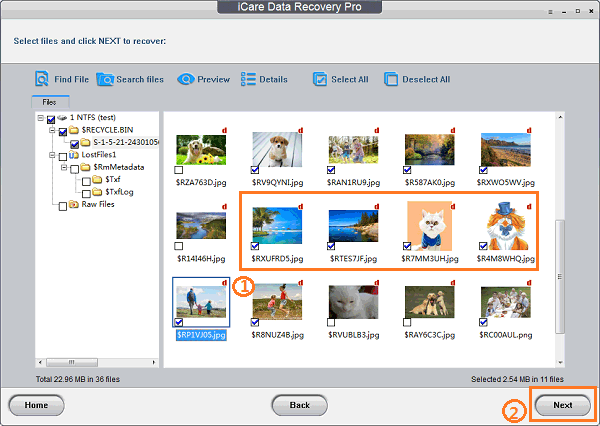 Please Remember:
*Before paying for any data recovery software, go try its free or trial version to test it at first.
*Before repartitioning your Seagate hard drive to restore these disappeared partitions, go back up all restored data on a different drive or location well at first.
*Before deleting, copying, cutting or transferring any data in the future, always save important data backups well at first and also update the data backups timely.
Why Your Seagate Hard Drive Partitions Disappear?
Generally, in your cases, your Seagate external hard drive partitions are able to disappear due to many reasons. For example, have you suddenly hit, touching or dropping this external drive during the data transferring? Sudden drive removing, hitting, USB connection loosing, dropping and the like processes during the data transmission often do damage drive and cause many more serious physically damaged drive problems, not only such suddenly disappeared partition problems. Or how long have you used this USB hard drive?
Honestly, in your case, your drive partition problems are also able to be aroused by seriously corrupted Seagate hard drive problems, like getting too many bad sectors. Hence, if this drive really has been used a very, very long time, perhaps, it is time to purchase a new one. Or have you received any abnormal error message before these partitions disappeared, like virus attacking warning messages, seriously damaged hard drive warning messages or even other unknown messages?
In your case, your hard drive problems are also able to be caused by virus attacking, drive corruption and the likes. Go scan your hard drive with antivirus software, CHKDSK or drive diagnosing software to see whether there are some related problems. Overall, if all these reasons behind this drive problem are not possible for your cases, you'd better not save very, very important data on this drive only to avoid any worse data loss troubles again in the future.
Recover data from Previous Backups
Hello, have you saved at least two copies of everything important inside this Seagate external hard drive whose partitions have disappeared on other storage devices, like your WD external/internal hard disks, Toshiba USB pen drives, Samsung SSD, online storage and more? If you do have prepared data backups well all the time, merely go find these backup copies, check the list data folders one by one and take the desired ones as many as possible.
In this way, even without the help of other data recovery software or data recovery experts, you do can recover your wanted videos, audios, documents and more files back smoothly. But, if you do have not updated these backups timely or make no Seagate drive data backups yet, you'd better not save new file on this drive and go perform data recovery processes there to rescue your lost drive contents.
Please Note: Back up everything important from now on to avoid data loss troubles in the future.
Related Articles