Recover Data from Crashed SSD
How to recover data from a crashed SSD drive? Although SSD drive provides better solution for data storage and transferring, it might still become crashed due to this or that kind of reasons. If you do not want to lose your important data when SSD drive is crashed and even becomes inaccessible, the first important thing is to stop using it. Especially, you should not write new data to the crashed drive. Then, you can recover data from any backup drive or perform crashed SSD drive data recovery with free data recovery software.
.

Why SSD Drive Becomes Crashed?
Although SSD drive has many advantages compared to basic hard disk drive, it might become corrupted due to various kinds of reasons:
1. SSD drive provides faster speed for data reading and writing than a basic hard drive, but an SSD drive is prone to be corrupted after using for a long time.
2. Your SSD drive is infected with virus after installing some spyware on your computer or you visit some unsafe website. Virus infection is a terrible situation for data loss, but almost every people cannot get rid of this problem. What you can do is to install antivirus software and regularly update it on your computer and you should avoid visiting unsafe website or installing malware on your computer.
3. SSD external drive is corrupted due to improper operation. One possible problem is that the external SSD drive shows RAW not formatted error when it is crashed. For example, you unplug your external SSD drive to computer unsafely during data transferring or writing, after which the SSD might be crashed and becomes inaccessible.
Any way, your SSD drive cannot be used for lifelong, and nobody is able to ensure that his SSD drive will always work normally. What you can do is to use the SSD drive carefully to protect it from being damaged due to unexpected disaster.
Recover Corrupted SSD Drive Data from Cloud Storage
Like basic hard drive, you can backup data from SSD drive to cloud storage device. What you should do is to install a cloud storage application on your computer and set to backup everything stored on your SSD drive. If you have backed up SSD drive via cloud storage application, you can easily get back all lost data from the cloud storage when your SSD drive is crashed and becomes unreadable. Even if the SSD drive is physically damaged, you will not lose anything because you can find the data on cloud storage application. You just need to connect to a proper network and restore everything you need from cloud storage backup.
Pay attention:
It is very convenient to backup SSD drive through cloud storage application. You can set to automatically backup your SSD drive, after which it will backup your SSD drive automatically as long as your computer is connected to network.
Freeware for Crashed SSD Drive File Recovery
If you have never backed up your SSD drive to any cloud storage device or make a copy to any other storage media, the only chance to get back the lost files is to rely on professional data recovery software.
iCare Data Recovery Free is a Windows data recovery program, which is able to work on all Windows platforms. Therefore, you can install this software on your computer and then following the steps below to restore data from crashed SSD drive:

Step1. Free download and install iCare on your computer. Run the software and select a proper scan mode.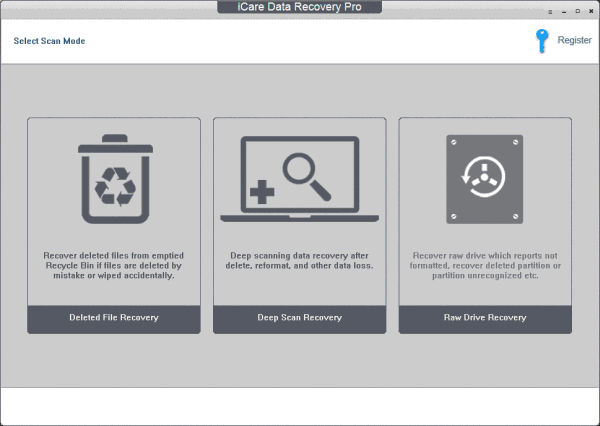 Step2. Choose the crashed drive and wait patiently when the software is scanning.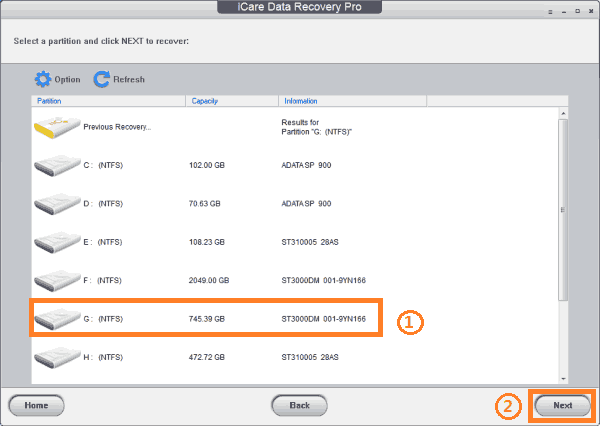 Step3. Preview files after scanning and then save the lost files to a different drive.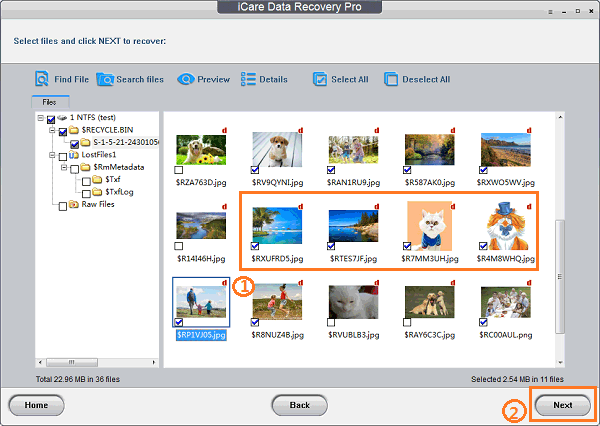 ---
Related Articles