Recover Data from Corrupted and Unreadable 32GB Memory Card
Corrupted and Unreadable Memory Card Needs 8 Hours to Be Deeply Scanned?
"Hello! My 32GB memory card is corrupted and unreadable now. And I do have downloaded memory card data recovery software to scan this memory card and hope it can recover my original memory card contents completely. But, when I start to recover memory card data, this software just shows it needs 8 hours time to complete the thorough memory card scanning. Why it takes so long time? Does everyone need wait so long time while doing a deep scanning there? Please tell me how I can faster the scanning processes and also recover lost memory card files? Thanks for any suggestion here!"
Hello, friends! What type of memory cards have you used, a common SD card, Micro SD card or CF card? What have you done to this memory card before you realize your card is corrupted and unreadable? Do you have finished that 8 hours' scanning yet? Honestly, from your description, your memory card state seems not to be good. You'd better act carefully and go see how much original data could be found and recovered.
Your 32GB Memory Card Must Be Damaged Somehow 
No matter why you think your 32GB memory card is corrupted and unreadable, from your description, your memory card must be damaged somehow. Honestly, the common memory cards, like the widely-used Micro SD cards, CF cards, SD cards, memory sticks and more, often could be quickly scanned by data recovery software even when you do have chosen a thorough memory card scanning option there, as long as the original storage card is still in good state. However, oppositely, once it is damaged somehow, especially when it is physically damaged, the common entire memory card scanning processes could be really long, sometimes, it even can last forever. Hence, do not go on using this original flash memory card and keep it away from any farther damaging in case of worse memory card data loss troubles.
Please Note: If you really get a damaged or corrupted memory card unexpectedly, corrupted memory card data recovery software could be your chance to go on.
Complete That Long Time Scanning and Check How Much Original Data Is Still Recoverable

Are you wondering whether there are some else methods that can help faster the memory card scanning process and take card contents back with ease? OK! Generally, in your situation, you often get two ways to go on. Firstly, go on completing that long time scanning and check how much original data is still recoverable. Want to know why you do have to wait that for 8 hours? In fact, in your case, if your 32GB memory card is really damaged logically or physically, any related data recovery software outside needs sometime to finish the scanning process. Moreover, when the state of your memory card is really very, very bad, the scanning process even could take much longer time. Hence, merely go finish the long time scanning and preview all found photos, files and other data to check whether they all are recoverable.
Please Note:
*Merely start the scanning processes and do your own stuffs freely.
*Mark all recoverable ones out before you really start the final recovering process.
Go Use Memory Card Photo Recovery Freeware to Take Chances
But, if you do not want to go on that too long scanning process, you also do have another choice: applying a different memory card photo recovery program to scan this memory card instead. In fact, different memory card recovery tools are created and developed with different features. If that 8 hours' waiting is really unsatisfying for you, you can go run other memory card recovery software to take chances. Hope the below memory card photo recovery steps can guide you to recover everything back:
Step1. Download and run memory card data recovery software on your computer local partitions well.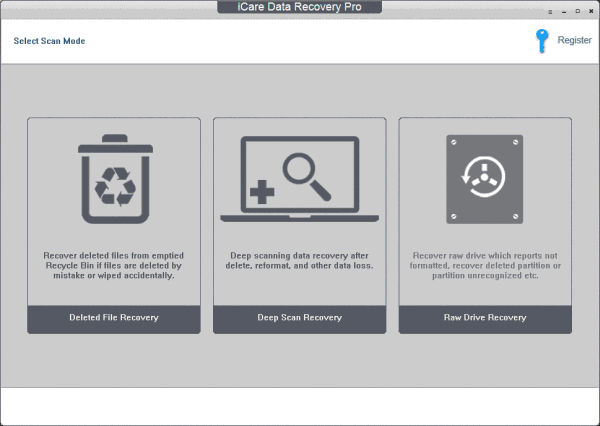 Step2. Choose right data recovery modes or options shown on its main screen.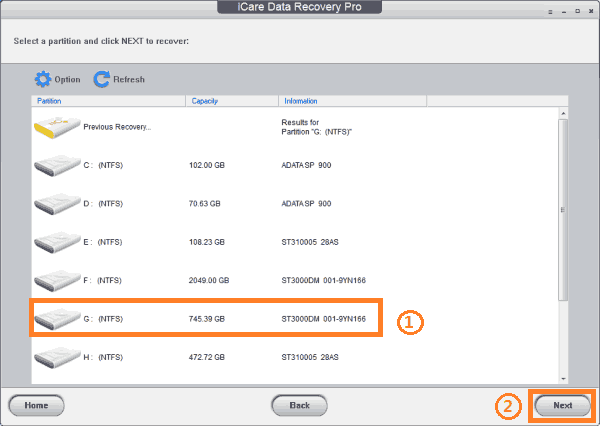 Step3. Preview and recover desired data to another USB hard disk, flash drive, memory card or device well.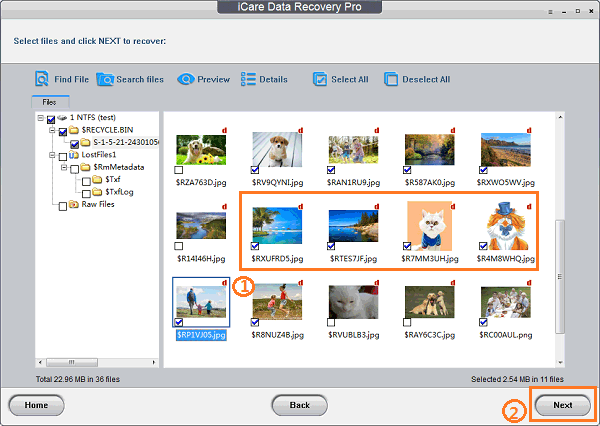 Please Note: No matter what happens again, always keep this original memory card away from any new data to avoid worse data loss troubles.
Back Up all Memory Card Photos and Videos on Several Drives or Devices from Now On
Have lost your very precious photos, videos and other files off from your phone or camera memory card due to memory card not formatted error problems or SD card RAW file system error problems? Or have deleted your valuable audios, messages or other stuffs off from SD cards, Micro SD cards, CF cards or other type of memory cards by mistake? OK! After taking desired memory card data back with the help of memory card data recovery software, you'd better learn a lesson to make data backups on different storage devices or drives from now on. What you are supposed to do is only to save two or more copies of everything important to different drives or locations once you add or update your memory card data. Overall, never save precious photos and videos on one memory card only. 
---
Related Articles