Recover Data from Corrupted ITB External Hard Drive
1TB External Drive Got Corrupted and Showed No Any Icon on My PC. How to Recover Drive data?
"Hello, friends there! I have a Seagate 1TB external hard drive that got corrupted and showed no any icon or could not open anywhere when I tried it on my laptop. But, it has contained nearly 800GB of my important data that has to be taken back as soon as possible, like my business Word files, PPT documents, videos, photos and other files. And in order to get these lost drive contents back, after having searched and read many related corrupted Seagate external drive file recovery articles and threads, I just found such drive data loss problems could be resolved by using some Seagate drive data recovery software. But, I really don't know whether such software will really work on my drive and whether there are some restrictions about the size of the recoverable data, file type and storage device type, etc. Do you know anything about such data recovery software? Do you have any recommendation? Thank you for any suggestion here!"
Hello, friends! Are you sure that your Seagate external drive is now completely corrupted? Are you sure that it shows no any icon in any place of your laptop, including the PC Disk Management? In fact, in your case, as long as your drive is still detectable on your computer, you searched data recovery software really helps somehow. And as with the software restrictions, different applications online could be different. You'd better download their trial versions at first and go see what you can do next.
Your 1TB Seagate External Hard Drive Got Corrupted in Reality?
Generally speaking, when the computer external hard drive is completely corrupted, it often will not be detected on any computer or machine and also show no any place of the connected computer. Have you checked whether your Seagate hard drive is completely damaged yet? And no worry! What you are supposed to do is really simple. Firstly, reconnect this drive to your original laptop with several USB cables and go check whether it still shows no any icon there, especially not forgetting to check how it shows on the Disk Management interface of your PC. If it shows as not formatted, not initialized or RAW format on your Disk Management interface, congratulations! You are still possible to recover your drive information with the help of data recovery software since your drive seems to be only logically damaged and recoverable there. But, if it even doesn't show there, go extract it out and see whether it can be read on other two or more storage devices. If it also cannot be recognized on another PC, it seems that your drive is really seriously damaged. The data recovery experts, agencies or companies may be your last chance to rescue your important data back.
Please Note: If your Seagate drive is really detected as not formatted, RAW file system or not initialized, some Seagate drive RAW file system software or Seagate external drive not formatted error recovery software could be your chance to get your original videos, documents and files back.
Recover Data from Corrupted Seagate USB Hard Drive with Data Recovery Software

No matter how this Seagate USB hard drive shows on Disk Management window of your PC, like drive not formatted, drive RAW file system or drive not initialized, it indicates that your drive is not completely corrupted in reality and your left drive contents, like your Word files, PPT files, videos, photos and other files, are still recoverable before they are rewritten by new stuffs written on the same Seagate drive. Hence, add no file on this USB hard drive and go take data recovery software to recover data from Seagate external drive.
And here are some common data recovery steps for you:
Step1. Install and run data recovery software well on your computer partition.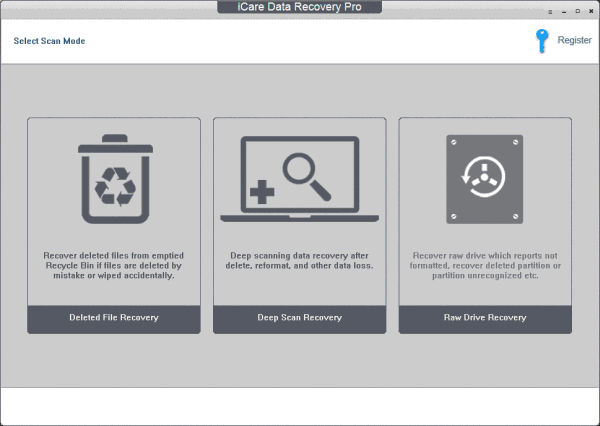 Step2. Select a fixable data recovery mode and perform a deeply scan there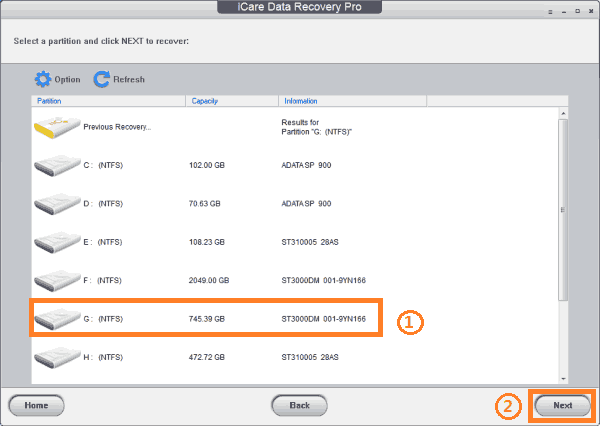 Step3. Preview the scanned files and go see whether the tried software is worth purchasing.
Step4. Recover lost data to another storage device, not this corrupted Seagate drive, in case of data recovery failures.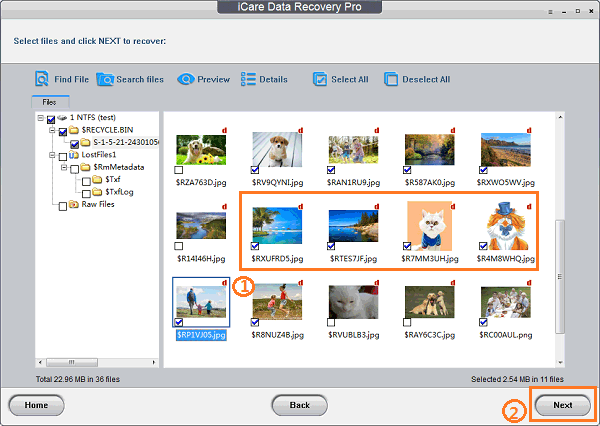 Please Note:
*Always check the data recovery scanning results before you pay for the tried software.
*Always convert RAW Seagate external drive into NTFS with drive formatting processes after you do have smoothly rescued your desired very, very important data. 
Read More about External Hard Drive Data Recovery Software
The external hard drive data recovery tools out there, like your searched ones, are often designed by different companies or groups according to different purposes. And they often also have different features. Moreover, more importantly, some of them are free and some of them need to be paid. Hence, no matter how your external drive data loss problem goes, do not rush to make a final decision before you have tried several effective data recovery tools searched online. In fact, if you really want to recover your data with free tools and also worry about whether they can work for your case, no worry. Merely download a free one to scan your drive and see whether it can help you take your lost data with success. Of course, if you want to choose paid one and don't know whether they are good for you, merely download its trial version and go check its data recovery scanning results to see whether it is worth purchasing. In order to save your money, also go try more tools and choose the cheaper one.
Overall, when something important got deleted or lost off from your Seagate external drive, do not panic and keep calm to unplug your hard drive, download and install data recovery software, perform data recovery processes there and recover the original data back as much as possible. With this software, you are able to recover corrupted excel files 2013, 2010, 2007, video files, photos, music, and more.

---
Related Articles