Recover Data from Corrupted 1TB External Drive after Format
Corrupted External Drive Is Formatted When It Asks for Format. Please Help Recover Data!  
"Hello, guys! You are my last hope to recover lost files and folders back from my 1TB Seagate external hard drive. Honestly, I do have saved about 300GB of computer music, photos, family history documents and other business files inside this USB hard drive. However, recently, it was corrupted and this portable hard drive asked for format. And considering about precious data left inside, I did searched and selected hard drive data recovery software to retrieve my lost stuffs back and save them all my laptop partitions. However, nothing restored could be opened up right now. And this original Seagate drive is formatted and used to store some new computer data. Please help me recover data from formatted drive. Any help here could be highly appreciated here! Thanks!"
Hello, friends! How much new data have you copied and pasted on this Seagate 1TB hard drive with not formatted error after format? You'd firstly remove this USB hard drive out from your original computer and perform data recovery processes there when you do have downloaded and installed your desired drive data recovery programs well on your PC.
Simple Steps to Recover Lost Files and Folders from Formatted USB Hard Disk
When computer USB hard disk is corrupted and keeps asking for format, the left drive information, including your music, photos, family history documents, business files and more, is not completely cleaned up, even when you do have performed a quick or full format there. The original information is often still stored where they are and could be restored back with the help of data recovery programs before they all are completely rewritten by new stuffs saved on the same storage device. Hence, in your case, no matter how much of your precious Seagate drive information is overwritten by your newly copied and pasted data after format, go try another hard disk data recovery utility and perform a deep device scan there to perform format recovery there with ease.
Free download the software to perform Western Digital disk recovery, Seagate disk recovery, Samsung disk recovery, etc by following the guide:

Step1. Connect your formatted Seagate 1TB hard disk to your PC and also launch your selected data recovery tools on the local disks.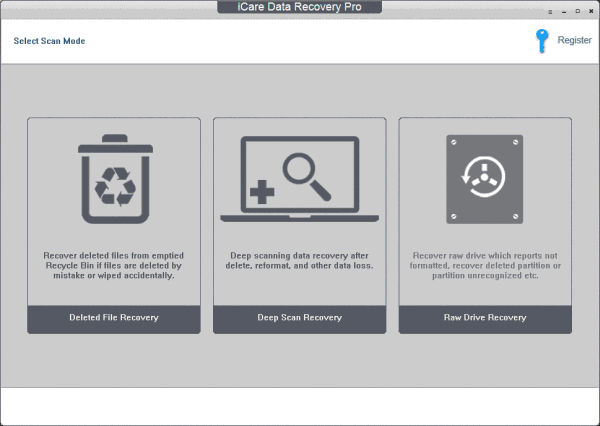 Step2. Select a preferable data recovery mode and also highlight your connected Seagate external drive.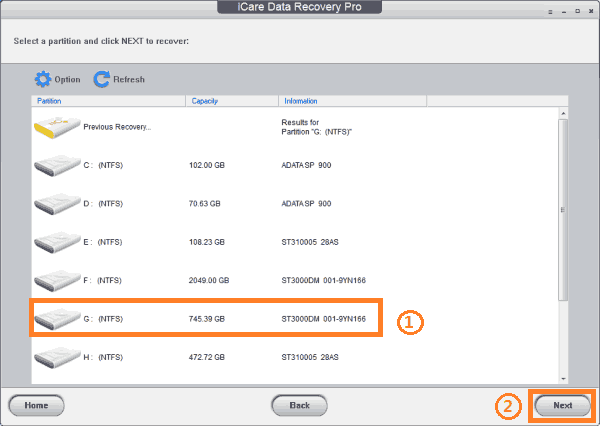 Step3. Scan this corrupted hard disk and preview scanned documents, pictures and files.
Step4. Recover everything recoverable to a different storage device, like your PC internal hard disk partitions, flash drives or more.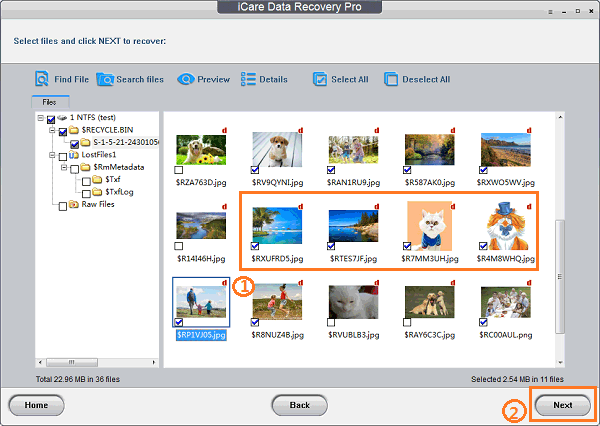 Tips:
*The already rewritten original information must be corrupted and often could not be restored back with any data recovery software. So, after using this formatted USB hard drive to store new files, you may not recover everything original back. Just take the good ones back as possible as you can.
*The retrieved information also is able to be damaged or lost when you do move it all to the same Seagate drive. Hence, prepare another storage device to hold all restored songs, documents and files.
*The effective and reliable data recovery software could be really expensive. Hence, in case of wasting money for some useless tools, always go test such programs with its trial or free version at first.
*More storage devices are needed for you to make important data backups in the future.
Do Not Format and Rewrite External Drive with Not Formatted Error before Taking All Lost Data Back Successfully
In your cases, since you do have performed a formatting process and also rewritten this formatted 1TB Seagate external drive, many or even all of your original drive contents may be already corrupted seriously and could not be retrieved back any long no matter how effective data recovery programs you have used there. Hence, in case of similar worse data loss troubles, in the future, when you are indeed stuck in such corrupted, formatted or not formatted external hard drive data loss troubles unluckily again, do not format and rewrite this original device before you take all lost files and folders back successfully. Even when you do have nearly retrieve all wanted files and folders back, also check these recovered files and folders one by one carefully and make sure they all are useful before you format or rewrite this original device. This rule is really important for you to avoid such permanent drive data loss problems.
Unformatted USB Hard Drive Errors Do Not Indicate Drive Corruption all the Time
Generally speaking, USB hard drive is really possible to ask for format when it is really seriously corrupted due to too many bad sectors or other physical damages. But, such unformatted hard drive errors do not always indicate a corrupted hard drive problem. In daily use, when your external drive is virus infected, gets a unsupported file system or CHKDSK RAW drive problems or drive logical damages, it is also possible to give a error message and tell you "The disk is not formatted. Do you want to format it now?" Hence, in your case, though your 1TB USB hard disk is also requiring format before any access, you can still use it to store new computer effectively as before after that disk format. In other words, though your drive also gets unformatted error, this time, it does not indicate a corrupted hard drive problem. So, in the future, no matter when and where you do have encountered similar hard drive not formatted error issues, you are supposed not to blindly think it is seriously corrupted and could not be restored back, including the inner stored information. Merely clam down yourself and go seek solutions to rescue both of your external drive and left drive contents at first.

---
Related Articles