Recover Data from Computer Partition G after Format and Windows 7 Reinstalling
Computer Cannot Start up Properly, Partition G Was Formatted and all Data Disappeared after OS Reinstalling
"Hello, all there! Can anyone help me recover empty partition G data? Honestly, my Windows 7 dell notebook recently has got an unknown problem and cannot start up properly. And finally I format this computer hard drive and reinstall the Windows 7 OS. However, my internal hard drive partition G, which is full of programs, files and more, turns to be empty and all the left computer files has disappeared. Do you know why it becomes empty? Where does my left partition data go? Can I recover lost data from this formatted partition? What am I supposed to do now? Do I really need some data recovery software mentioned in many data recovery forums or articles online? Thanks for any useful advice about Windows 7 format recovery software!"
Hello, friends! You mean you do have done a complete OS reinstalling on that drive partition G? If so, your precious computer partition data must be partially or completely overwritten by the newly installed OS information. But, also do not rush to give up. Merely perform partition recovery processes there to take all the recoverable data back as possible as you can.
Partition Format Does Not Remove Everything Original, But, the OS Reinstalling Does!
Are you saying you do have performed a formatting process and Windows 7 operating system reinstalling process on that internal hard drive partition G with many programs, files and more important information? Honestly, generally speaking, the formatting process performed on a computer drive or partition will not realty remove everything inside and only make it all invisible there till new drive or partition information is added on the same storage device to rewrite it all completely. Hence, after your quick or full format, your wanted information often is still left on your partition G. However, unfortunately, after that quick for full partition formatting process, your original partition G data must be completely or partially rewritten by the new OS files and folders and becomes irrecoverable. But, that does not indicate that you get no way to retrieve lost information back. Merely start your data recovery software to scan this partition G deeply and recover files in Windows 7 computer partition data back as much as possible.
Please Note:
*If you do have reinstalled the OS on a different drive partition, not this partition G with much data, go perform formatted partition data recovery processes there.
*If you do have saved everything related to the reinstalling OS on this empty partition G, go preview all scanned files well and select the good ones as many as possible to restore.
Recover Computer Partition Data as Much as Possible
No matter whether you do have assigned this partition G as the location to store and reinstall Windows 7 operating system, your partition G files are possible to be restored back with the help of data recovery software. Hence, stop rewriting this empty partition and go scan it deeply with your selected software.
Here are simple steps for you to recover computer partition G data back:

Step1. Download and install data recovery software on external drives, flash drives or other partitions well.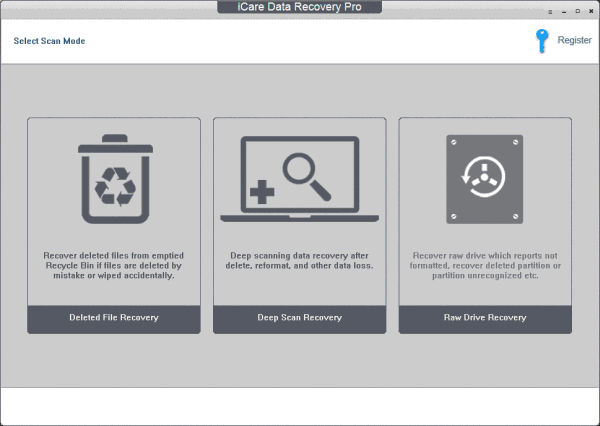 Step2. Select a preferable data recovery mode from the main screen of this software.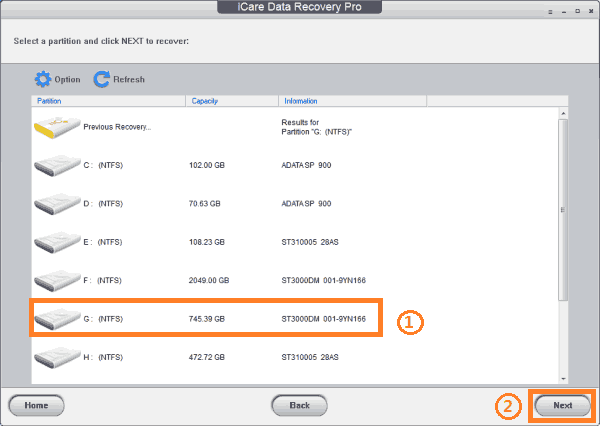 Step3. Choose this partition G out from other partitions and start scanning process there.
Step4. Recover everything recoverable to a different storage device in case of data recovery failures.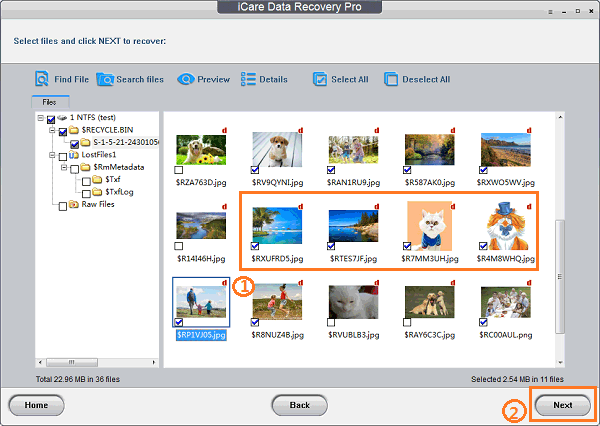 Please Note:
*Part or even all of your original partition data may be already gone permanently after OS reinstalling. Go take the recoverable ones back as many as possible.
*Check all scanned partition files one by one carefully after scanning and mark the good ones out.
*Never reinstall, install or update computer hard drive partition data without data backups again in the future.
Why Your Computer Cannot Start Up Properly?
Have you figured out why your computer cannot start up properly? Generally, in daily use, many reasons can bring people improperly bootable hard drive problems, like hard drive problems, computer OS problems, computer program problems and more. For example, when your computer internal hard drives and partitions have too many bad sectors or seriously physical damages, computer will not be able to read the OS well stored on these drives or partitions and will not be able to boot up as usual. When your computer operating system is deleted, lost or corrupted, especially some essential files or folders deleted or lost by mistake, the computer will also get no effective OS reading and cannot start up as before. In some cases, such computer improperly booting problems also could be aroused by incompatible software, software conflicts, virus-infected software and more. Overall, there are many causes that can bring you such problems. Hope you do have get the right reason behind and resolve such PC problems smoothly. If not, go consult experts for help.

---
Related Articles