Recover Data from Blackberry Q10 after a Security Wipe
Perform a Security Wipe on My Blackberry Phone, but, Fail to Do a Backup
"Hello, everybody there! Last night, I did perform a security wipe on my Blackberry Q10 mobile phone after preparing a phone data backup elsewhere. However, this morning, while I tried to check the Blackberry phone message, song, document, and photo and file backups, I just found I did have failed to do a backup there. I just copied nothing original back from backup USB flash drive. What can I do to recover wiped data from Blackberry Q10? Is it possible to recover data from the internal storage? Thanks for any suggestion!"
Hello, friends! No matter how much of your original Blackberry Q10 mobile phone messages, files, pictures, games and programs you do have wiped, do not rush to rewrite this phone with anything new made or taken by this mobile. And then, connect this cell phone to your PC with a workable USB cable and start deleted file recovery software to scan your start phone thoroughly. And then, recover erased phone data back as much as possible.
Recover Deleted Files from Blackberry Mobile after a Security Wipe
The Blackberry security wipe often will help permanently delete all the data stored on the mobile phone, like photos, videos, documents, songs, games, applications, contacts and more contents. But, that doesn't mean that all your original Blackberry Q10 information really gets lost forever in theory after a security wipe. Hence, just start phone data recovery utilities on your computer, perform a deep scan on this phone there and retrieve all possible recoverable information back:
And here are simple steps for you to recover deleted Blackberry phone files:

Step1. Download and install data recovery software on your computer.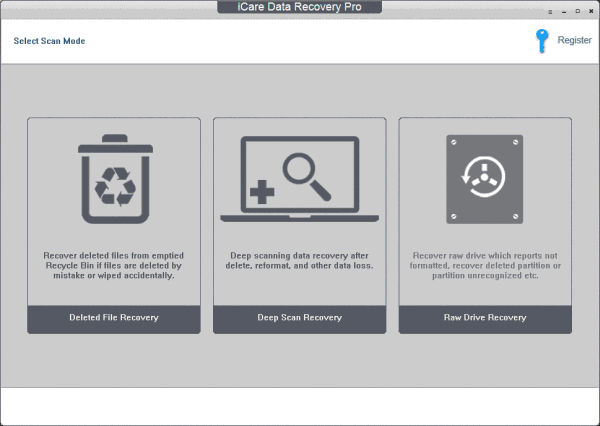 Step2. Choose deleted file recovery mode or another mode related to deleted file recovery.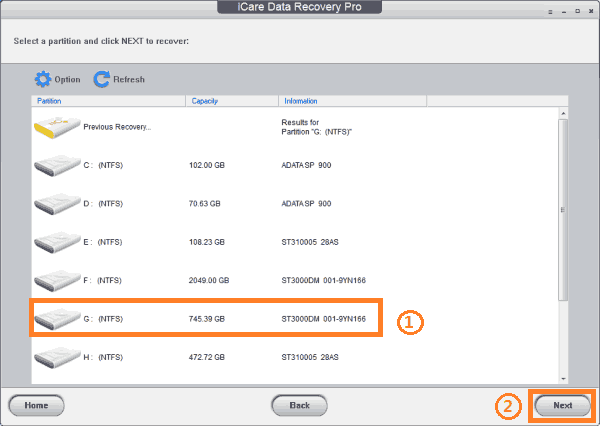 Step3. Scan your Blackberry mobile phone deeply to find out all possible lost files.
Step4. Recover lost data to computer hard drives or other storage devices well, not this Blackberry phone.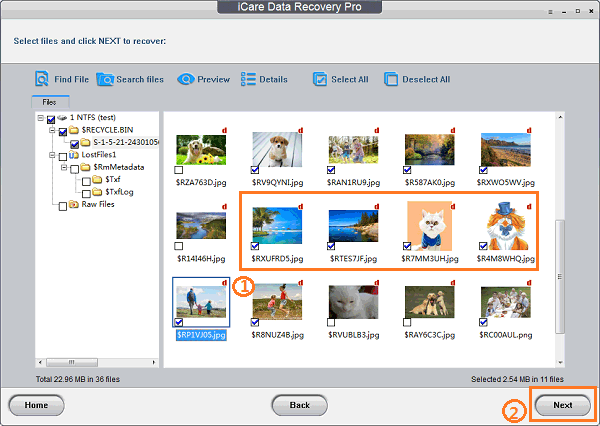 Notes:
*Save and use no data recovery tools on this mobile phone before you perform a successful data recovery there.
*A deep scan is really necessary for you to find the original data and recover it back as much as possible. So, just wait patiently while the scanning process is performed there.
*The security wipe often will not erase the data stored on the Blackberry Q10 Micro SD card. So, back up everything important inside your phone memory card before data recovery.
*If the data recovery software helps recover no wiped phone data back, your data stored on the phone itself must be cleaned completely. Hope you can learn a lesson to save phone data backups well elsewhere in the future.
What You Have Done to Your Mobile Phone after a Blackberry Security Wipe?
As computer users, you must know that your computer performance often will gradually slow down when you do save more and more files on your computer internal hard drive. Like computer, while you do write more data on your Blackberry mobile phone, especially on the phone internal memory, the phone performance will also be affected negatively. But, do not worry! To facilitate the phone users, these Blackberry phones are designed with a security wipe which allows people to erase all data stored inside the phone internal memory, like the taken pictures, edited messages or files, songs, videos, mails, games and more. But, fortunately, it will not automatically help remove the data inside your phone memory card without your permission. Hence, by doing a security wipe, you often can wipe much data, free much phone space and speed it up extremely. But, in case of unexpected data loss troubles like yours, also do not do it randomly.
Important Tips to Perform a Security Wipe on Blackberry Q10 Phone
In case that the similar mobile phone data loss troubles come to you because of performing a security wipe on your Blackberry mobile phone, you'd better keep the below tips in mind:
1). Save mobile phone backups well in advance
No matter which type of storage devices you are using, including your Blackberry Q10 mobile phone or inner used Micro SD card, always prepare important data backups before you perform a security wipe, data delete, format or reformat there. Just arrange more storage devices to save two or more copied of everything crucial on different locations well.
Please Note: If you do have deleted or lost something important off from phone Micro SD card, go try phone Micro SD card photo video file recovery tools to rescue desired data.
2). Decrypt your phone memory card before doing a security wipe.
In these days, with your permissions, the security wipe is also able to help you delete information saved inside your Blackberry phone memory card. Hence, if you really need wipe something off from your memory card, also remember remove the memory card write protection or password protection function. Otherwise, you will not be able to access anything inside.
3). Do not stop the security wiping process suddenly.
If you do not want to cause more troublesome phone problems, like the related delete file loss troubles, damaged or corrupted phone problems, etc, you'd better not turn off or restart your Blackberry cell phone when the security wiping process is completed. Also do not remove the phone battery suddenly.

---
Related Articles