Recover Data from a CF Card That Shows an Error Message on Camera
CF Card Shows an Error Message on Camera. How to Take Camera Photos Out?
"Hello, friends there! I have a problem with my CF card which shows an error message on my digital camera. However, it still holds nearly two hundred precious photos and several videos. What can I do to cope with this? Honestly, after searching related memory card error message issue, I do have downloaded memory card photo recovery software to recover my photos and videos left. But, I do have not checked and realized it doesn't works on a Mac computer. Could you tell me if there is Mac version data recovery software? Or what is the best choice for me to recover data from CF card with error message on camera now? Thanks a lot!"
Hello, friends! What have you tried as far to fix such camera CF card error message problems? The selected memory card data recovery software is only workable under Windows OS environment? OK! Honestly, in your case, the easiest choice for you right now is to extract this camera CF card out from your Mac computer and let this software to scan your CF card on another computer with Windows OS, not Mac OS loading. And then, go check whether you are able to perform CF card photo recovery.
Which CF Card Error Message Have You Received?
Generally, the CF card used on a digital camera, smart phone or player could get different error messages due to different causes. Which type of CF card error messages have you received?
1). Camera CF card asks you to format before any farther operation? 
When trying to access, save or transfer camera photos and files on this CF card, you just are asked to format? Computer also cannot properly read it and says: "The disk is not formatted. Do you want to format it now"? Or digital camera merely reports the inner memory card gets problems and needs to be formatted? OK! Such CF card not formatted error problems are not too bad. Without farther formatting or rewriting, you get chances to rescue inaccessible photos and videos back with memory card not formatted error recovery software. 
2). Camera CF card is blank or has unsupported file system?
Digital camera merely says your inserted CF card is invalid and need formatting before any access? Or computer gives error message saying this CF card is blank or has unsupported file system? Have you checked the properties of this CF card on you PC? Its file system type is also changed from FAT32 into RAW? Want to view and save data smoothly as before? All right! Also do not format this CF card to lose more camera data and go take chances with data recovery software.
Please Note: Merely format this camera memory card to convert it from RAW to FAT32 after successful data recovery.
3). Camera CF card is virus-infected?
Digital camera CF card is virus-infected and cannot be access as usual now? That's sounds terrible. Merely extract this memory card out from this digital camera and go remove all possible viruses completely with effective antivirus software installed on your computer. And then, apply CF card data recovery software to rescue desired data left.
Please Note: Also perform a deep antivirus scan on your computer after fixing CF card error problems and recovering everything wanted back.
4). Camera recognizes no memory card?
Neither your digital camera nor your PC can recognize your inserted CF card? OK! That seems not to be good. Merely go retry this memory card on your PC with another card readers or USB port, and also go use it on another computer. And then, check whether it could be detected there. If not, your CF card may be seriously damaged and could not be repaired. You'd better learn a lesson to make memory card data backups well from now on. 
Recover CF card Photos, Videos and Files with Memory Card Recovery Software

No matter which type of camera memory card error messages you have been stuck in right now, your original camera CF card photos and videos seem not to be lost permanently yet. Merely avoid formatting and rewriting this memory card before you perform data recovery here to rescue your previous camera data. Moreover, in order to take everything original data back, camera memory card recovery software is definitely what you need. Hence, go selected a memory card recovery tool according to your conditions and retrieve your data step by step:
Step1. Install downloaded software on your computer and run it to select a fixable data recovery mode.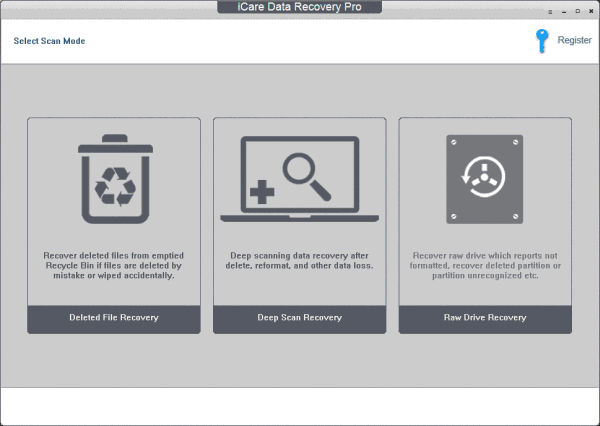 Step2. Scan this camera CF card and preview found photos after scanning.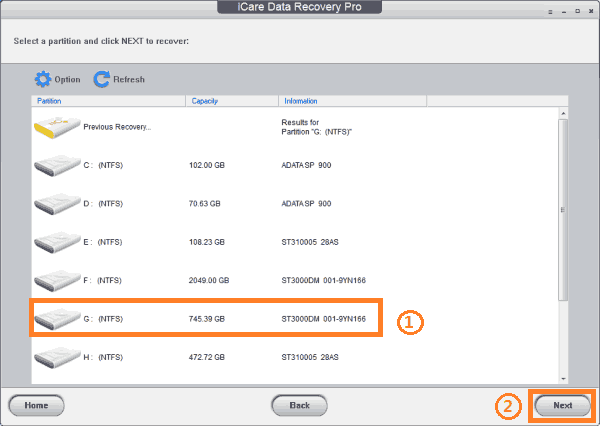 Step3. Recover original files and videos to another memory card, flash drive or external hard disk in case of data recovery failures.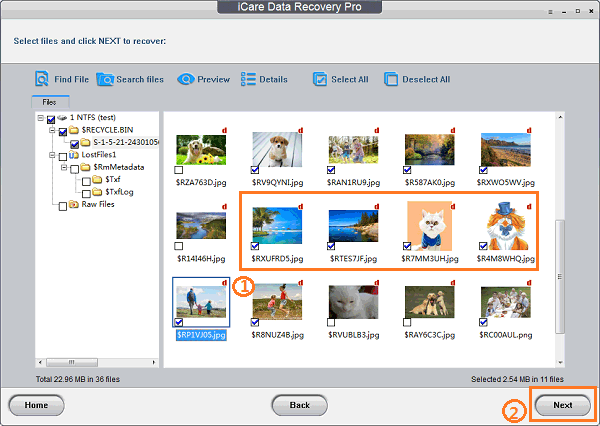 Please Note:
*Generally, whether you can get a successful data recovery result often depends on whether your camera CF card is still in good state and also is not rewritten after data loss. So, if you do have added new data on this card or this CF card is damaged somehow, you may get no sure chance to get everything back. Just let software to take the original data back as much as possible.
*Make camera memory card data backups well in the future to avoid any unwanted data loss troubles.
Not all Data Recovery Tools Work under both Mac and Windows OS Environments
Have you already restored original data back from this camera CF card on a Windows PC? Or have you directly tried compact flash card recovery software that supports Mac OS to take needed photos and videos back? Honestly, there are really many memory card data recovery applications out there that can help recover deleted, lost, inaccessible, missing and invisible data from SD cards, CF cards, Micro SD cards and more memory cards. However, not all of them work under both Mac and Windows OS environments. Therefore, next time, choose one for your data loss troubles, always check the software instructions well and select a compatible one.
---
Related Articles