Recover Data after Windows Update
Sometimes, you may need to update Windows operating system in order to solve some problems such as Windows system crash, virus infection or regular need for upgrading Windows system. Simply say, Windows Update is a service offered by Microsoft, which often provides updates for Windows bugs, device drivers, software, etc. It makes Windows computer run more safely and smoothly after Windows update. Usually, your computer has a better performance after Windows update, but it might cause some trouble due to update of the Windows operating system. Data loss is one of common problem that you may encounter after Windows system update. This article will share how to recover data from Windows after system update.

Usually, Microsoft provides support for Windows update without causing any data loss or corruption. However, you may run into data loss problem after Windows update due to some improper operation or unexpected disaster.
Windows Update Interrupted due to Windows Freezes up
Usually, it is a good way to enable your computer to run in best performance by regular Windows update. Windows can regularly check for important updates and install them for you and automatically update Windows updates select "Automatically download updates for my computer and install them". Or you can also select "turn off automatical updates" so that your computer will not install Windows update automatically unless you do it manually.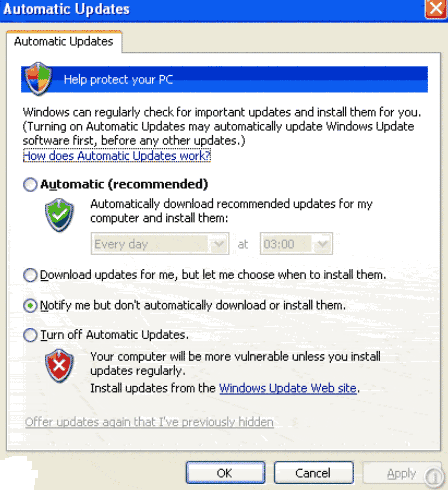 Whether your computer install Windows updates automatically or you choose to regularly install it by yourself, it might cause unexpected trouble if your computer freezes up in the process of Windows update. It some case, you find that some important data got lost or you are unable to access hard disk drive when you reboot your computer after system freezing up. This kind of problem usually occurs because the sudden freezing up might cause Windows system crash, in which situation you may lose some data or fail to access the disk drive.
Data Loss due to Improper Operation during Windows Update
Usually, there are different solutions for Windows updates. Somebody might loss data or even corrupt the Windows system due to improper operation during Windows updates. If you lose any important data due to improper operation in Windows updates process, you had better stop the Windows updates before getting back the lost files.
Data Loss after Windows Upgrade
When referring to Windows updates, it often refers to the process to update the Windows bugs, device drivers, etc, but it does not change the previous operating system. However, Windows upgrade refers to the situation to upgrade the operating system of your computer. For example, you may upgrade your computer to Windows 10 from Windows 8.1 or Windows 7. Or you may upgrade Windows 7 to Windows 8. Files are easily to be lost tool during Window upgrade or system reinstallation. For instance,
You may accidentally format hard disk partition during Windows upgrade
PC stops working before Windows upgrade is completed
…
Free Recover Data after Windows Update
Without any backup, you may need to rely on professional data recovery software in order to restore lost data after Windows update. iCare Data Recovery Free is a free data recovery tool which is compatible with Windows operating system, so you can use it to retrieve any data lost due to Windows update:

Step1. Free download and install the software on a partition (not on the partition where data got lost). Then, launch the software and select a scan mode.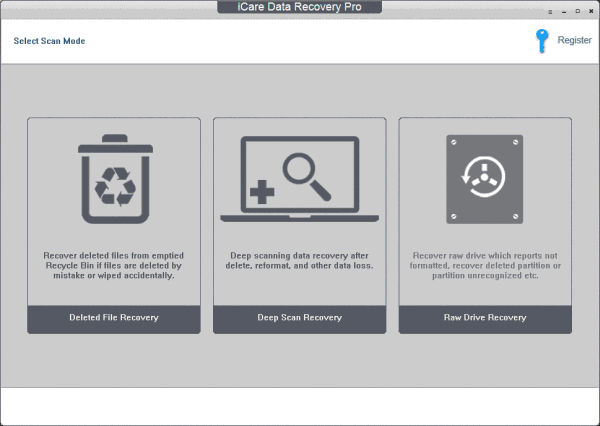 Step2. Choose the partition and wait the software to scan it to search lost files.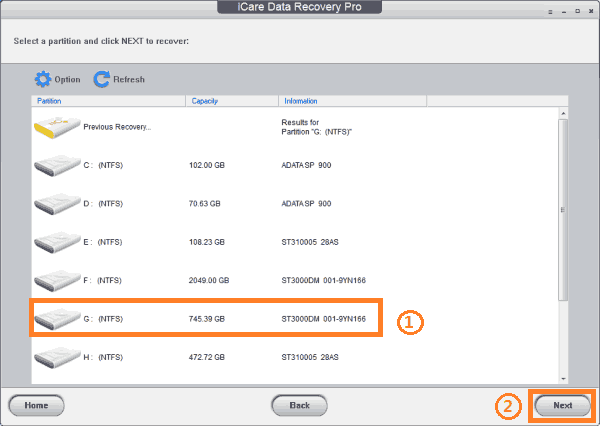 Step3. Preview some files and then save all files you need.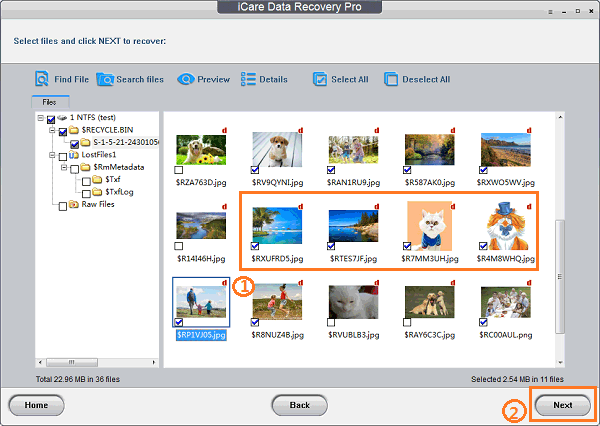 ---
Related Articles