Recover Data after Windows 8 Reset
When you rest Windows 8 if you want to erase all data permanently or resolve any Windows corruption problem. When you do Windows 8 reset on your computer, it will restore the PC back to factory settings. You can refresh Windows 8 without affecting your files on each drive. Or you can also reset Windows 8 and erase everything. This article will introduce method to recover data which got lost after Windows 8 reset.

How to Reset Windows 8 on Computer?
It is easy to reset Windows 8 operating system on any computer. You can follow the steps below to reset the Win8 OS:
Step1. Move your mouse to the bottom right corner on the desktop of your computer and click "Settings".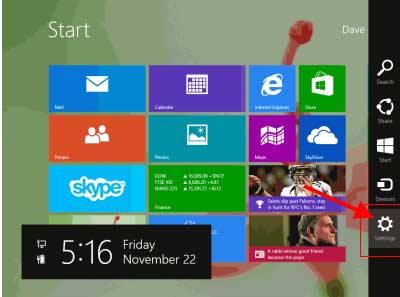 Step2. Choose the "Change PC Settings".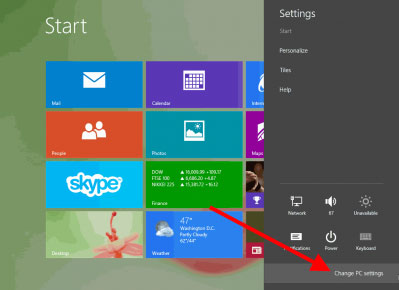 Step3. After entering the PC settings interface, click "Update and Recovery".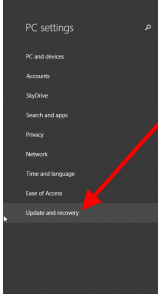 Step4. Click "Recovery" and then you can see different options.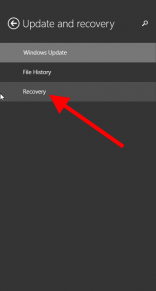 You have two options to reset Windows 8.
1. Refresh Windows 8 without losing your data
If you want to reset Windows 8 without deleting original videos, photos, music, etc on the hard drive, you can select "Refresh your PC without affecting your files" and then click "Get Started" button. Then, you only need to wait patiently.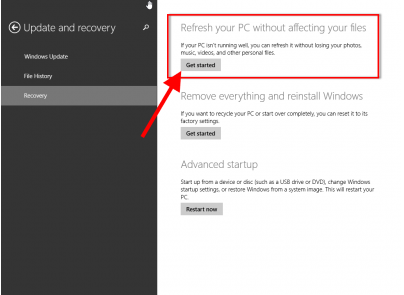 Click "Next" button when it shows following screen and then follow the guide to complete the Windows 8 refresh. Usually, your computer will reboot in order to complete the system refresh.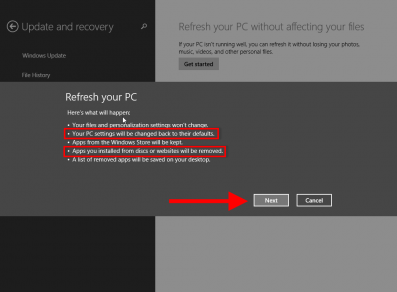 2. Remove everything to reset Windows 8
If you want to erase everything stored on your computer after reset Windows 8, you can click "Remover everything and reset Windows 8" and then click "Get Started" button to reset the Windows.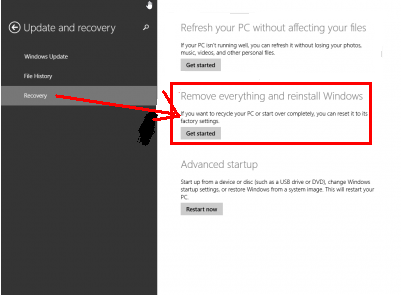 Tip: You had better backup important data from Windows 8 disk before performing Windows reset in order to protect data from being lost due to unexpected reasons. You can backup all important data to an external hard drive.
Why Do You Perform Windows 8 Reset?
You may perform Windows 8 to erase data or resolve various kinds of PC problems, so you might do Windows 8 reset in following situations:
1. You want to remove everything from your computer permanently. In this situation, you may do Windows 8 reset. In fact, the files cannot be erased forever even after reset Windows 8 as long as you do not write new data to the drive to overwrite the lost data.
2. Another possible reason why you reset Windows 8 is that you want to resolve some Windows problem on your computer. You can perform reset on Windows 8 to solve following problem:
You may do system reset on Windows 8 due to more other reasons since you might encounter different kinds of issues on your computer.
How to Recover Files from Windows 8 after Reset?
It is a common and annoying problem to lose data from Windows 8 computer after performing reset. If you realize that you lose some important data due to Windows 8 system reset, the first thing you should remember is to stop writing new data to the hard drive after rebooting your computer. Then, you can use iCare Data Recovery to perform file recovery from Windows 8 after reset:
Step1. Free download and install the data recovery software on Windows 8. Launch the software and select a proper scan mode.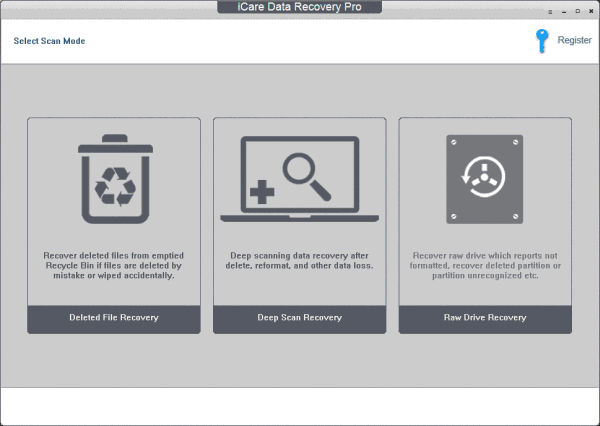 Step2. Choose the drive where data got lost and then wait the software to search lost files.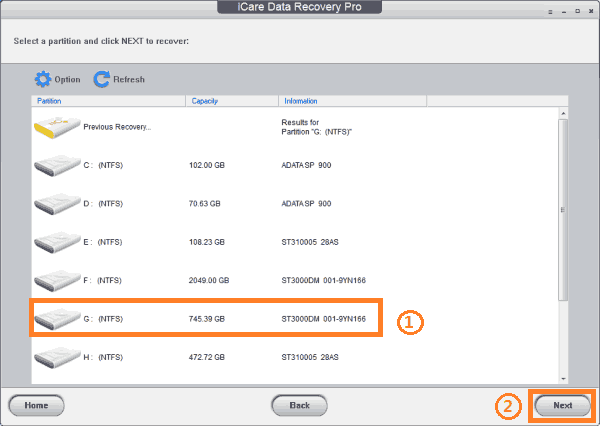 Step3. Preview files like images and documents and then save the lost data to another drive.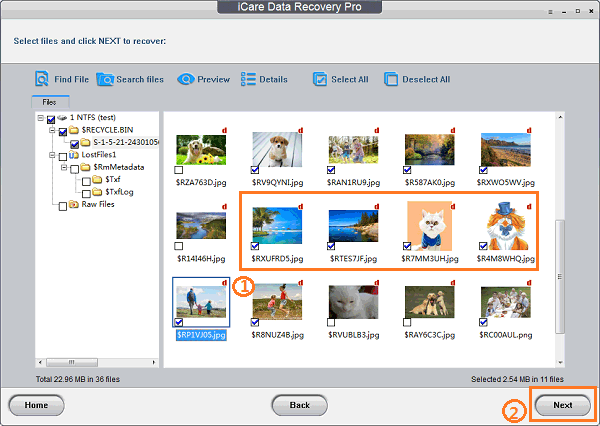 iCare Data Recovery is a read-only data recovery tool that is able to recover deleted files from Windows 8 or other Windows OS when files got lost due to system reset or other reasons. Free download the software now!
Android phone factory reset? Try freeware to recover data after factory reset android
---
Related Articles