Recover Data after Reinstalling Windows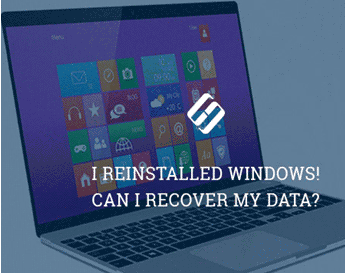 During daily use of computer, you may often delete some unimportant files to free up disk space so as to save new data. However, sometimes you may reinstall Windows OS, after which you find that some important data especially the data stored on C drive got lost after system reinstalling because most people would like to install operating system on C drive.
Reasons for reinstalling Windows OS
Usually, you may reinstall Windows in following situations:
PC runs more and more slowly, so you want to reinstall system to optimize its performance
Disk drive is infected with virus, so you reinstall OS to erase all viruses thoroughly
Windows system is crashed due to unknown reasons
…

It is true that system reinstalling would help resolve many PC problems, but it is a headache that important data got lost due to system reinstalling if you forgot to make a backup.
iCare Data Recovery is a Windows data recovery program, which is able to work on Windows XP, Vista, 7, 8 and 10 to recover data from hard disk drive after reinstalling Windows system.

>>Quick Solution for Data Recovery after System Reinstall
Download iCare Data Recovery >> to recover videos, music, photos, documents, etc from any drive when data was lost due to system reinstalling.
Tutorial for Data Recovery after Reinstalling System
No matter the files got lost from C drive or other volume on your computer due system reinstalling, you are able to restore all lost data with iCare Data Recovery. This software works on Windows XP, Vista, 7, 8 and 10 for data restoring from any storage media in all data loss situations. Follow this tutorial to recover files lost due to system reinstalling within 3 steps:

Step1. Run the data recovery software and select a scan mode.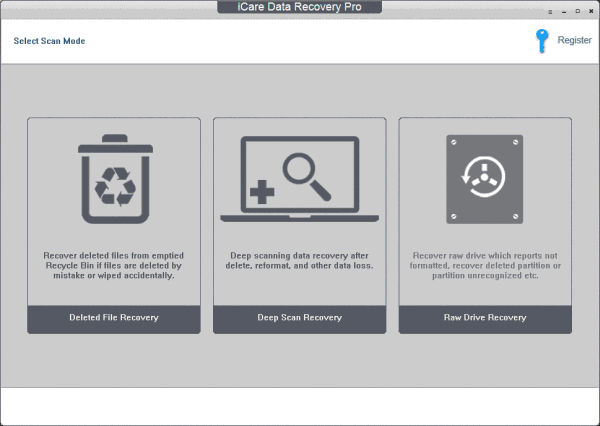 Step2. Select the drive where data got lost and then wait the software to search lost files.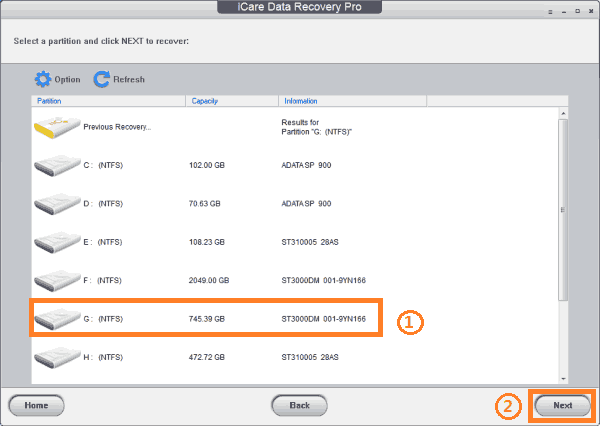 Step3. Preview files and then select the files you need and save them to another volume.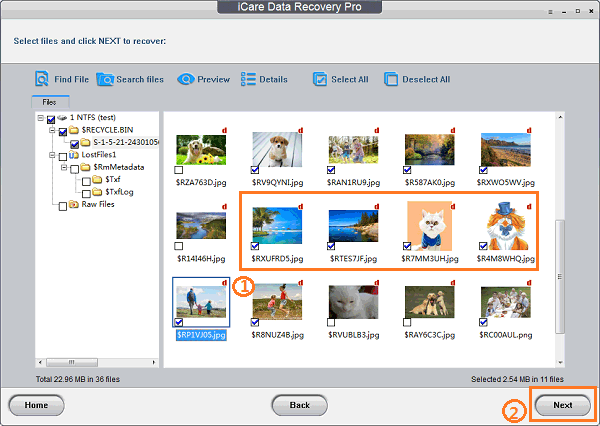 How to Reinstall System without Data Loss?
It is an unavoidable thing to reinstall system sometimes. Is there any way to reinstall system without data loss? Well, system reinstallation only erases all data on the system partition. As long as you do not format all partitions during system reinstallation, it does not cause data loss from other partitions. If there is important data on system partition, you can move all data to other drive before system reinstalling.
Data Recovery after Reinstalling Windows XP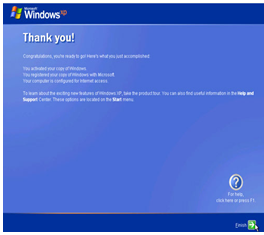 Windows XP is an earlier OS released by Microsoft. In fact, Microsoft has stopped providing supports for Windows XP in 2014. Today, if you want to reinstall Windows XP OS, you may install ghost Windows XP on your computer.
Here are 3 different methods to reinstall Windows XP on PC:
1. Repair installation of Windows XP
You can choose repair installation of Windows XP from Windows XP CD, which would not have any influence on files stored on the disk. You can use this method to refresh the same version of Windows as it runs on your computer. In other words, if you have a Windows XP 32bit version on your computer, you can only repair it with a 32bit version of Windows XP.
2. Format and install Windows XP
If you select to format and install Windows XP, it would format the disk partition and erase all data. Therefore, you had better make a backup in advance before system reinstalling. Otherwise, you would lose all files after formatting and reinstalling system.
3. Reinstall Windows XP without CD
You need a Windows XP CD in order to reinstall the system with the two methods above. In fact, you can reinstall Windows XP without CD. You can install Windows XP from Recovery Partition.
Restore Files after Reinstallation of Windows Vista / 7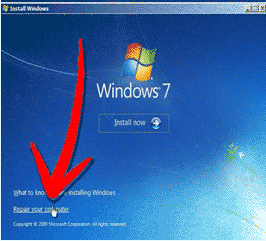 Windows Vista and Windows 7 are Windows operating systems released after Windows XP. A very few people still use Windows Vista today because it was considered as a not so good operating system for use. Many people like to install Windows 7 OS, especially after the stop of Windows XP. Windows 7 has a different user-interface compared with Windows XP, but the ways to reinstall Windows 7 are similar to that of Windows XP, which include:
You can backup drive before system reinstalling in order to protect important data from being erased during system reinstallation.
Recover Files after Reinstall Windows 8 / 10
Compared to Windows 7, Windows 8 and 10 have different user-interface. Since the release of Windows 10, Microsoft Corporation provides free solution for Windows 7 / 8 users to upgrade their OS to Windows 10 without touching any original data. If you need to reinstall Windows 10 due to any reason, you still need to backup data before reinstalling in case of data loss.
The Bottom Line for File Recovery after Reinstall Windows OS
In general, when you reinstall any Windows, it would erase data on the system partition. If you do not format other volumes on the same disk, data stored on other partitions would not be deleted by system reinstalling. However, sometimes some data gets lost due to system installing failure or other similar reasons. iCare Data Recovery enables you to recover any file from Windows XP, Vista, 7, 8, 10 as long as the lost data has not been overwritten by new data. Therefore, you should stoop all further operations when you realize the data loss after reinstalling Windows OS.

Free download iCare Data Recovery
---
Related Articles
Hot Articles