Reformatted Hard Disk SD Memory Card USB Flash Stick
Reformatted external hard drive by mistake? Accidentally reformatted memory card? Reformat usb flash drive by error? Reformatted sd memory card? No worry! Why? Your files are not gone just disappearing and you need format recovery software like iCare Data Recovery to retrieve files after reformatting your drive. Reformatted twice? No problem. iCare Data Recovery get your files out.
iCare Data Recovery is able to recover data from memory card after quick reformat, recover files from reformatted hard disk, cf card, removable hard disk, flash card, SanDisk sd card, pen drive... It works fast and restore deleted files after format no matter regular format or quick format you performed. It can recover files even you formatted the drive twice. Download a demo now to search files!

Steps to Recover Files after Reformat in Windows 8/7/Vista/XP

To recover reformatted drive, partition, usb flash memory, usb stick or memory card, please perform the reformat recovery in Windows 8/7/Vista/XP that you need to plug the device in Windows PC and then do the following.
Step1. Download and install the reformat drive recovery software on computer. Launch the software and select a recovery module.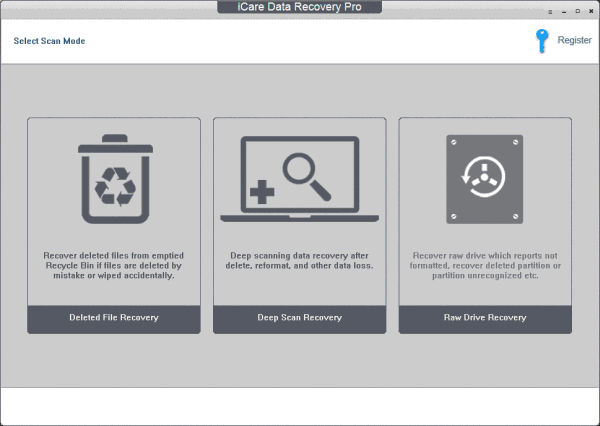 Step2. Select the formatted drive and let the software scan it for lost files. You just need to wait when the software is scanning.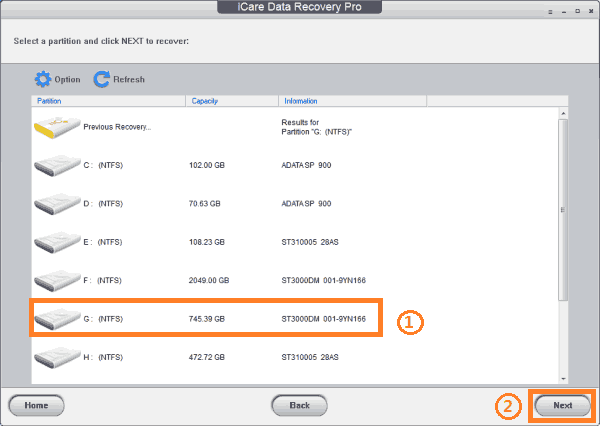 Step3. When the scanning is over, you can preview found photos and office files. Then, you can chooes the files you need and save them.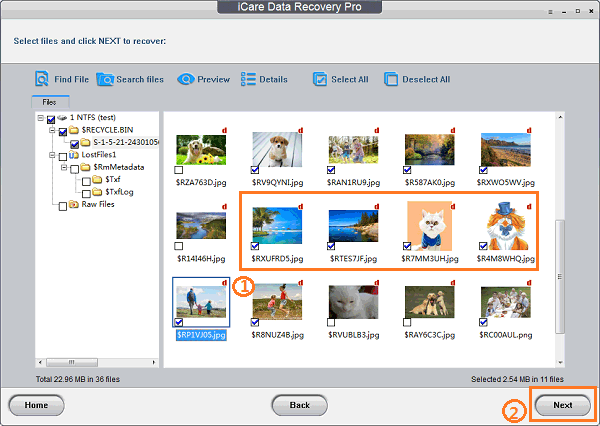 ---
How to recover data after reformat drive
When reformatted disk, can we still get files off the reformatted drive? Data recovery after format seems a tech pro's job to perform and it seems far away from ordinary PC users. Since most PC users are non technician, what is the easies way to retrieve lost files after format? Today we are going to show you how to recover data after format with an unformat tool called iCare Data Recovery, which is designed to non geek users who may have little knowledge on computer knowledge and disk data storage, reformatting, quick formatting etc. With this data recovery software, you can restore data after reformat pen stick, external HDD, hard drive, USB drive, etc.
Reformat Hard Drive Windows 8 7 Vista XP
If you ever mistakenly reformatted your hard drive in a Windows 8, 7, Vista, or XP, do not do any further operation on the drive, keep it untouched from any futher operations. Data seems disappeared after you format your computer desktop&laptop hard drive, you can recover quick formatted partition or complete formatted partition on any Windows with the help of iCare Data Recovery. Download iCare Data Recovery Now.

Data Rescue from Formatting
PC users, Windows server admins, Multimedia users like mobile phone, mp3, mp4, pen drive, flash drive, external disk users sometimes will encounter the following situations related with format.
1. They need to format their partition when converting file system like FAT to NTFS since NTFS partition can take larger files. Remember that when changing the file system, some times you have to reformat the partition. And what may happen? Conversion file system failure. So bad that the files are gone.
2. Window got some problem with external hard disk, pen drive, flash drive, sd card etc., especially reading error. Sometimes Windows fails to detect the drive when the boot sector is bad, MBR is damaged. And it will reminds you: The Drive is not Formatted. How to recover data from not formatted memory card, USB flash drive, external hard drive, etc?
3. Full reformat? Quick reformat? Reformatted twice?
Quick format SD card by mistake? Or full format CF card on PC? Don't worry? all the formatting only made changes to the index of the files and mark the place to be availble for new file storage while the old files are still there sound. Well, at this time we want to let you that it is better that you never touch the reformatted files again. If you already has placed some new files in the reformatted drive, then most of your files are recovable except those who were overwritten by new files. The file you may lose equals to the files you overwite by new files.
When a CF card cannot be detected by digital camera or PC, you may wonder if you can format it to fix the error. In this situation, you can also use iCare Data Recovery software to get back lost files.

---
Related Articles