Recover Data after Format Sony External Hard Drive
Are you aware on how to solve problem on recovering data after format Sony external drive? Can you still recover data after format Sony external hard drive? The answer is definitely yes, as you are given the opportunity to retrieve what you need from the formatted portable external hard drive. Certainly, you need to help and it means that you can recover lost folders and files with a tool such as iCare Data Recovery. This is an essential kind of data recovery software that is best for your files and data recovery needs.
How to Restore Information and Files from Formatted Sony External Hard Drive with iCare Data Recovery Pro?
It is true that you may be able to recover and restore needed files from the formatted Sony external drive with the help of iCare Data Recovery. By the way, this recovery data software is very simple and easy to use especially when it comes to data and files recovery after formatting the data with the use of this tool.

Steps to Recover Files after Format Sony External HDD
Preparation: Download and install the recovery software on your computer. Insert the formatted external drive to your computer and run the software.
Here are some of the simple yet effective steps you need to follow on how to recover data after format Sony External Hard Drive in detail and these are as follows:
Step1. Select scan mode in iCare Data Recovery.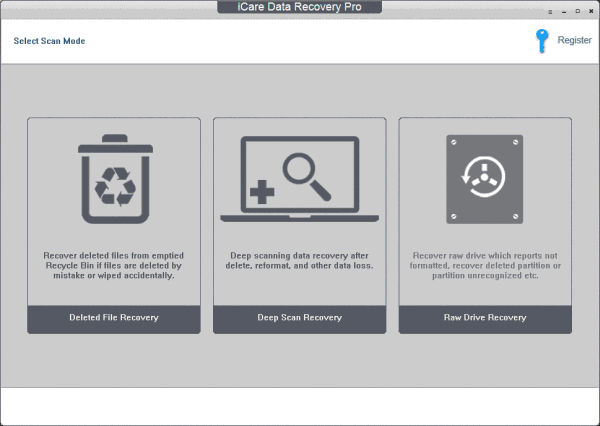 Step2. Choose the Sony external HDD and wait for a while before the scanning process ends.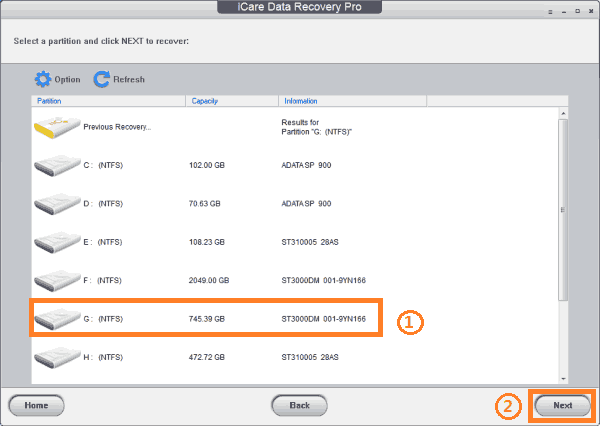 Step3. Preview some of the content and pick up the files and data you wanted to recover.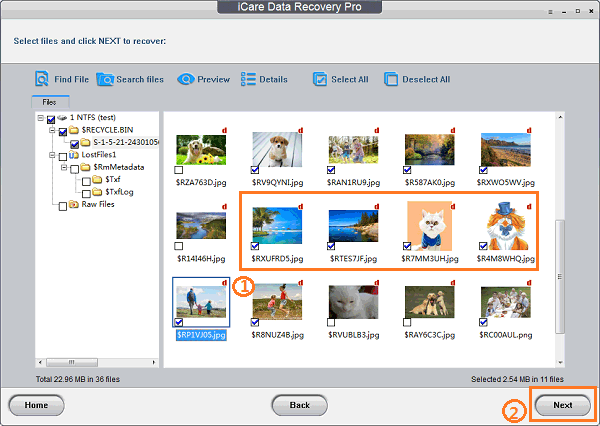 These steps can be very effective and possible, if you are going to make use of the iCare Data Recovery Pro for quick format recovery or complete format recovery. This is the reason why as early as now you need to be equipped with the right skills and knowledge on how to make use of this software for better recovery of files and data.
Related Formatting Problem with Sony External Hard Drive
Format is one of the main reasons that lead you to lose original data and files on your portable hard disc drive. Is there only one formatted problem that causes data and files loss? Actually, there are more than one data and files loss situations related to formatted Sony external hard drive and some of these are as follows:
Sony external hard drive is either reformatted or formatted. You have known that it is one of the data loss instances when using external hard drive. No matter you format the portable once, twice or even more, folders and files saved on it previously would be erased and could not got back to the original format.  But, you can try using iCare Data Recovery Pro.
The Sony external hard drive is not on its not formatted error setting. Like all other external hard drive reformatted and formatted case, you would lose files on the portable hard disc drive when it is not in its no formatted error setting. The reason is that, you can open the external hard drive to completely view the files before formatting it and the information would be immediately erased therefore losing the original data in that situation.
These are just two related problems that you may encounter as far as you wanted to recover data after format Sony external hard drive. If you wanted to immediately recover files and data, spare time to make use of iCare Data Recovery Pro today!
The Bottom Line for Data Recovery from Formatted Sony Portable HDD
Now, do you fell it easy to recover data after format Sony portable hard drive? Whenever you meet the similar problem related to Sony external hard drive format recovery, you can use iCare Data Recovery to retrieve lost files. This software helps recover all types of files such as images, videos, music, etc from formatted Sony portable hard drive. It supports data recovery after quick format or full format.

---
Related Articles