Recover Data after Format Silicon Power External Hard Drive
Do you know that it is possible to recover data after format Silicon Power external hard drive? It is very dreadful to format your portable hard drive or Silicon Power external hard drive from other software by mistake. Perhaps you already encountered the formatted silicon power external drive by mistake and don't have any idea how to repair it. The best thing to do this is to use a data recovery program like iCare Data Recovery Pro .
Getting Back Lost Files and Information after Bargain Cable External Hard Drive Formatting
There are lots of reasons of losing your data and accidentally formatting your hard drive is one of these many reasons. Another reason is the improper use of external hard disk. You must be extra careful in the event of losing files due to incorrect use of external disk. However, you might be capable of getting back the lost file using iCare data recovery.
This remarkable data recovery program might help you bring back the files after formatting your external hard drive intentionally or accidentally. You can access the lost data in just a matter of minute and all you need to do is to follow these steps.

Steps to Recover Data after Format Silicon Power External HDD
Preparation: Download and install iCare Data Recovery on your computer. Plug the Silicon Power external HDD to the computer and run the software.
Step1.  Select proper scan mode after launching the software.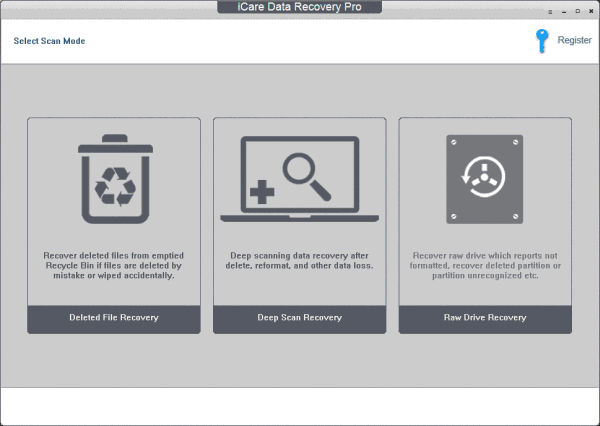 Step2. Choose the Silicon Power external HDD and wait the software to scan it.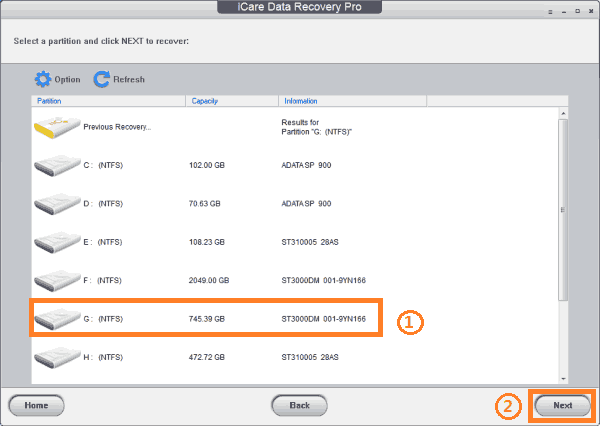 Step3. Preview the found files after scanning and then save the files you need.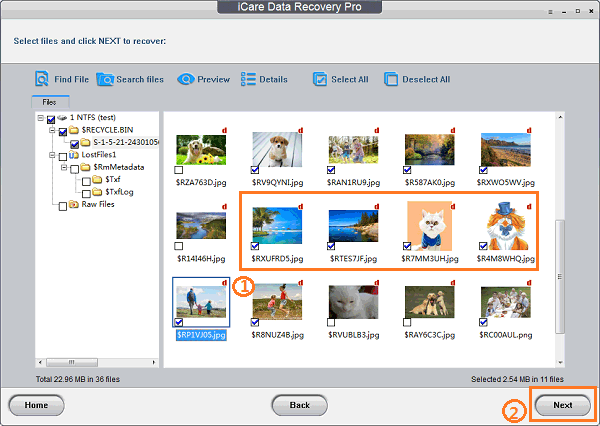 In general, iCare Data Recovery is available for free quick format recovery / full format recovery on Silicon Power external HDD.

Tips to Consider
1. Get rid of the portable hard disk from your laptop securely. Some might plug the Silicon power hard disc out of the PC directly. What you must know is that you might lose folders or files stored on your external hard disc previously due to the straight removal. So, never plug your portable hard disc out of the PC until the security information comes out.
2. Download and setup an anti-virus program on your portable external hard disc. One of file loss instances is when your hard drive is infected by malwares and virus. It's dreadful to lose the important contents saved on your Silicon hard disk because of malware attacks, so you must be extra careful.
3. Copy data required, but never cut and paste the files. You might cut files required on the original hard drive and the paste it on the disk. Doing this is very risky as you might lose those files during the cut and paste process. You might not be capable of finding it on target drive or original drive.
Types of data can be restored by the most powerful data recovery software
You can preview data such as images after scanning. On the other hand, it doesn't mean that you can just restore photo data from the formatted portable external HDD with the assistance of the most powerful data recovery tool. As a matter of fact, you can get virtually all kinds of data back after a format of your portable external drive with iCare date recovery pro, though you might not be capable of previewing them like movies, pictures, video files, audio files, songs, Word documents, PowerPoint documents, Excel documents and many more.
The Bottom Line for Data Recovery after Format Silicon power Portable HDD
iCare Data Recovery provides the best and most efficient way to recover data after format Silicon Power portable hard drive. This software enables you to recover different types of files whenever you run into data loss problem after formatting your Silicon Power portable hard drive, but you should remember not to overwrite the portable HDD by new data before data recovery because any new data might lead the lost data to be lost forever.

---
Related Articles