Recover Data after Format Pen Drive
"I wanted to transfer some data from my memory card to pen drive, so I inserted my pen drive and memory card to my computer. The pen drive showed as I: drive on my computer, while the memory card showed as H: drive. After transferring all data from the memory card to my pen drive, I attempted to format memory card. However, I mistakenly formatted pen drive instead of memory card. Can I get back lost files after formatting pen drive by mistake?"
"Yesterday, I reformatted my 4GB pen stick by accident. The pen drive contained lots of important data before reformatting. How restore deleted files from pendrive after formatting? "
Solution for Pen Drive Recovery after Formatting
It is possible to recover data after format pen drive by using iCare Data Recovery. It is easy-to-use and read-only data recovery software, which enables you to restore pictures, videos, music, documents, emails, etc from all brands of pen sticks after quick format or full format. This software allows you to recover data whether you format your pen drive by mistake or due to other kinds of reason such as pen drive is infected with virus or pen drive shows not formatted error, etc.You can even recover data even when your pen drive not detected after format. You can restore data from all brands of pendrive by using the pen drive data recovery software.
Steps to Recover Data from Formatted Pen Stick

Step1. Plug the pen stick to computer. Download, install and run the software and choose a recovery module.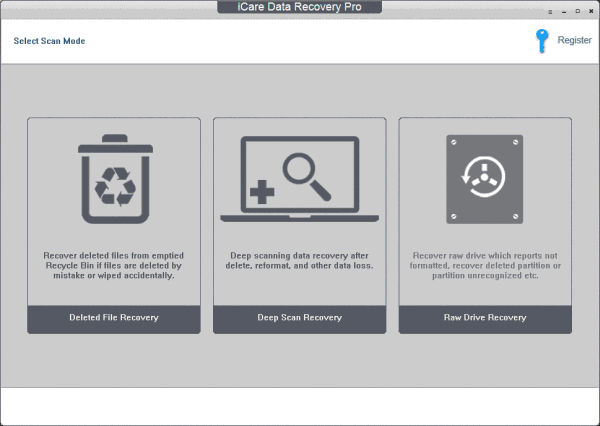 Step2.  Choose the formatted pen stick so that the software will start to scan it.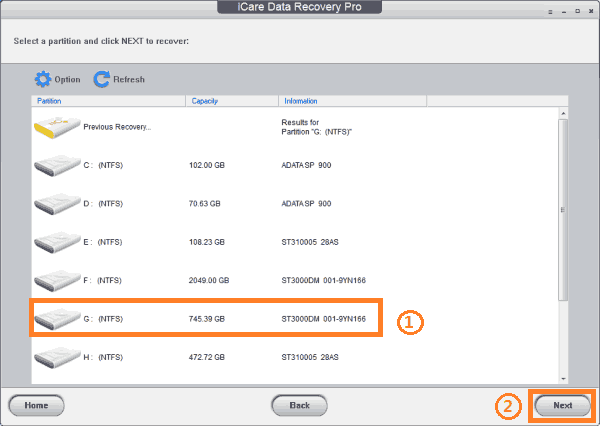 Step3. Preview files and save lost data to another drive.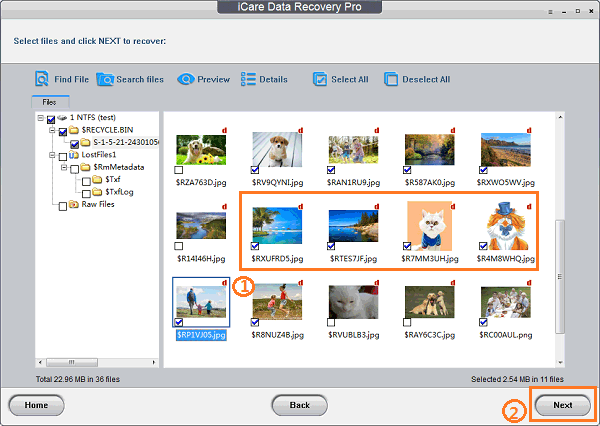 Tips to Recover Data from Pen Drive after Reformatting
1. After formatting pen drive, you had better stop adding any new data to the formatted drive because any data might overwrite the lost data. The data which has been overwritten will be unrecoverable.
2. You should put the pen drive in safe place to avoid any possible physical damage. If the pen drive is physically damaged, you will lose the chance to recover pen stick files.
3. After choosing all needed files to recover, you should not save them to the formatted pen drive. Instead, you can save the recovered files to any other media.
How to Recover Data from Pen Drive without Formatting?
How to recover data from a pen drive that needs to be formatted? Is it possible to recover files from pen drive without formatting? Usually, when a pen drive says not formatted error, its file system will show as RAW. In this situation, you may think to format the RAW pen stick to FAT32 so as to fix the unformatted problem. Are you wondering if it is possible to get back lost files after reformatting pen stick which requires formatting? Simply formatting does not erase the true data, but it only deletes the file name and makes all files invisible. In the other words, you can recover files after formatting a RAW pen drive as long as you have not written any new data after formatting.
How to Format Pen Drive after Virus Attack?
What can you do if pen stick is infected with virus? A pen drive might be corrupted due to virus attack. Sometimes, some people would like to format pen drive when it is attacked by virus. In fact, formatting cannot erase all viruses completely. Therefore, you do not need to format the pen drive when it is corrupted due to virus infection. If there is important data on the pen drive, you can use the iCare Data Recovery to restore files. Then, you can run antivirus software to remove viruses.
SanDisk Pendrive Cannot Format
Have you ever encountered format problem for SanDisk pen drive? No matter you format your SanDisk pen stick by mistake or due to other reasons, sometimes you my fail to complete the format. If you are looking for any method to resolve pen drive cannot format problem, iCare Data Recovery software enables you to restore files from any brand of pen drive including SanDisk even when pen drive is corrupted and cannot be formatted.

---
Related Articles