Free Recover Data after Disk Boot Failure
You may meet disk boot failure when booting your Windows computer, in which situation system is usually unbootable and you are unable to access any data stored on the computer's hard drive. Probably, the error message shows "DISK BOOT FAILURE, INSERT SYSTEM DISK AND PRESS ENTER". If you fail to boot your computer or even lose important data after receiving this kind of error message, this article will share how to free recover data and fix the disk boot failure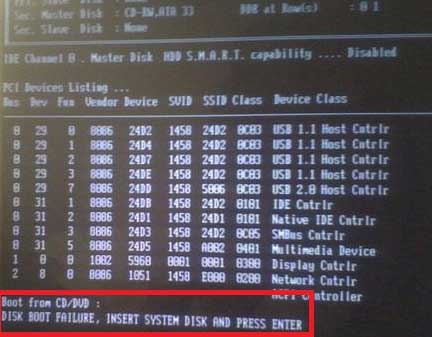 Possible Reasons for Disk Boot Failure
1. One possible reason is that the hard disk is stuck in the drive, in which situation you can try to remove the hard disk and reinsert it again.
2. You can also check if the boot sequence is correct by entering the BIOS settings. Usually, BIOS settings can tell how computer boots and where it boot from, so it is important to set a correct order for the booting device to protect your computer from failing to boot.
3. The boot sector is infected with virus, in which situation you may also receive the error message about disk boot failure when attempting to booting your computer. Therefore, it is important to install antivirus software and update it regularly to protect your computer from being attacked by any virus.
4. If you install a new hard drive or the old hard drive is corrupted, it may also cause disk boot failure problem.
5. Windows system failure is another common reason that might result in disk boot failure.
6. Sometimes, your computer sows disk boot failure after installing a new program on your computer. If so, the problem might be caused by the software conflict.
How to Recover Data after Disk Boot Failure?
Sometimes, disk boot failure does not cause any data loss, but the problem is that you are unable to enter the Windows system normally. Or sometimes, disk boot failure might lead to data corruption or data loss. If you lose data due to disk boot failure and fail to boot your computer, you can remove the hard disk from your PC and then plug it to another Windows computer. Then, you can check if all data is still stored on this hard drive. If the hard drive is corrupted or you cannot find any data, you may need to rely on data recovery software to perform data recovery.
iCare Data Recovery Free is a freeware that enables you to restore any data even after disk boot failure. You just need to install it on a Windows PC and follow the steps below to restore lost files from hard drive after disk boot failure (please do not install the software on the partition where data got lost):

Step1. Launch the software and select a proper scan mode.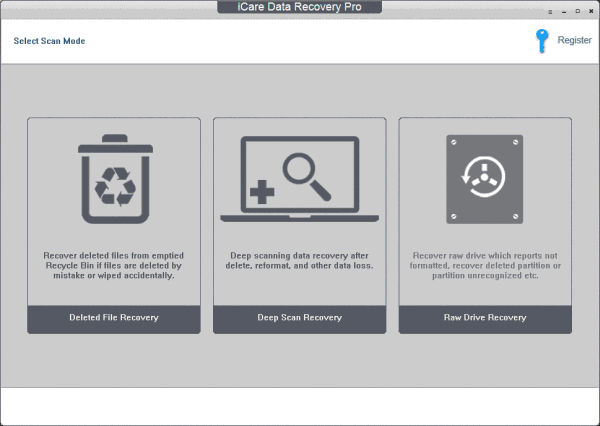 Step2. Choose the hard drive and wait the software to scan it to search lost files.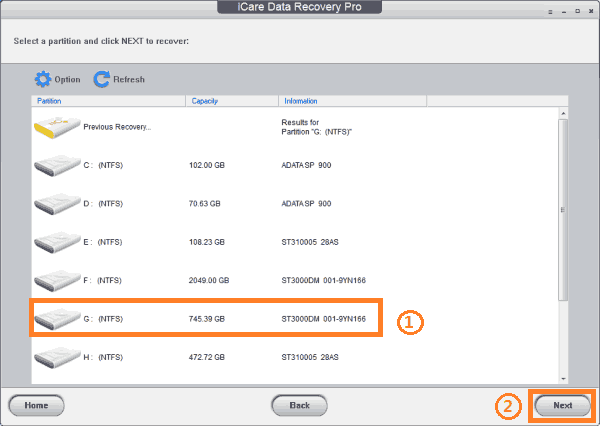 Step3. Preview files and then save the files you need.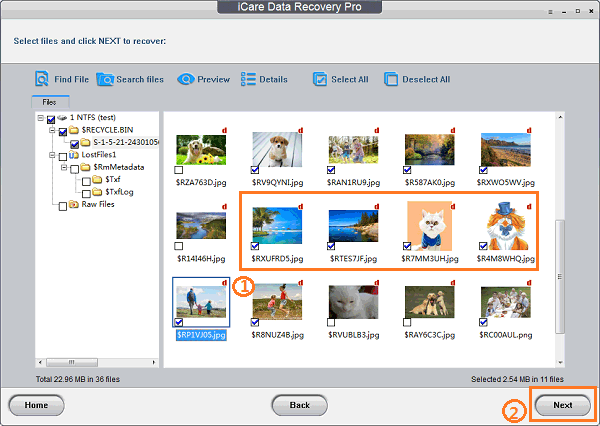 How to Fix Disk Boot Failure Issue?
You may find different methods to fix the disk boot failure problem. If you are looking for the most effective and efficient solution for disk boot failure fixing, you can follow the guide below:
1. Turn off your computer by pressing the power button and then restart your computer.
2. You should press F8 to boot your computer from "Safe Mode". When you enter the "Safe Mode" screen, select the "last known good configuration" and press "Enter" button.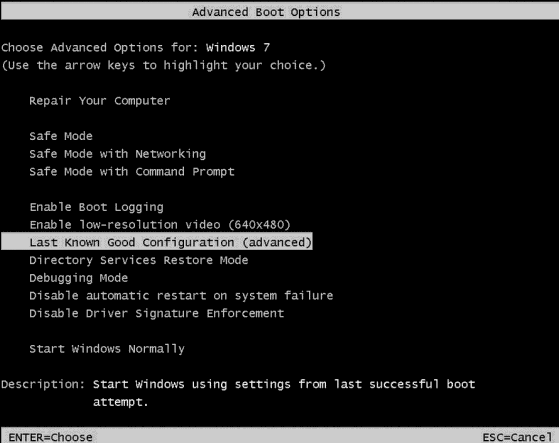 Usually, you can boot your computer normally with this method. If the problem still cannot be resolved, you can continue to do following things:
1. Open the case for your desktop and check if the hard drive is installed properly. You can remove it from your desktop and clean it, and then reinstall it to computer again.
2. If you have tried every method, you can reinstall Windows operating system to fix the disk boot failure problem.
---
Last updated on Aug 30, 2021
Related Articles