Recover CSV Files from USB Drive after Accidental Shift Deleting
Accidentally Delete 31 CSV Files from a USB Drive with Shift Del
"Hello, I have 31CSV files on a USB drive and accidentally deleted them with shift + delete. And, without knowing that, I continue using it to store data and do have realized that I just find no old ones there, after a new CSV file has been generated. Hence, I immediately unplug that USB drive for a data recovery. However, when I apply a trial version of USB drive data recovery software, this software says it can only help recover 20MB of drive data for free only. But, all my CSV files, about 800MB in total, are much larger than 20MB. Is it really necessary for me to purchase a code for complete USB drive data recovery? I really hope someone can explain everything clearly. Thanks for any advice here!"
Hello! Have you purchased a USB drive data recovery code to recover deleted files from your flash drive yet? OK! If not, do not rush to do that and merely go check how many of your original CSV files are still previewed well with that software trial version. If most of your storage drive contents are able to be previewed well there, they are also often able to be restored successfully. And then, it could be a good choice to pay for it. But, if not, also do not panic. Go read more detailed information here:
Deleted CSV Files Often Are Not Erased Right Now after Shift Deleting
Generally, when people accidentally delete their precious files, videos, songs and more off from external hard disks, flash drives or memory cards with shift deleting processes, the original device data is not erased or destroyed immediately. It is hidden on that device somehow and is able to be found back with deleted file recovery software as long as it is not corrupted or rewritten by new stuffs on the same storage device. That's also why many people are suggested not to use that storage device after mistaken delete, format, reformat, virus infection, USB flash drive RAW format, flash drive not formatted error and more. Hence, hope you can remember this well and never try to add fresh data on your storage device after data loss troubles in the future.
Deleted Data Will Be Corrupted When New Data Is Written on the Same Drive
From your description, after having deleted your CSV files off from that USB flash drive, you do have continued to store data there, right? OK! Though the deleted data is still stored on that drive after shift delete, it is also able to be corrupted or become irrecoverable permanently by any new data writing on the same USB drive. Hence, in your case, part or even all of your original CSV files must be already damaged and cannot be restored by any effective data recovery software. Of course, it is also not sure that all of your drive data is all irrecoverable now. What you are supposed to do now is only let your selected data recovery software to scan your USB drive deeply and see how much original data still can be get back successfully. Merely go undelete USB flash drive data quickly.
Go Recover Deleted USB Drive Data with Deleted File Recovery Software as Much as Possible

Do you know how to recover deleted file back from USB drive with deleted file recovery software? No worry! What you can do now is only to search and select deleted file recovery software over the internet. And then, firstly download the trial version to your PC and go run it to scan your flash drive to undelete USB drive:
Here is a deleted file recovery tutorial for you:
Step1. Launch software on your computer and select a fixable data recovery mode or option to scan your device.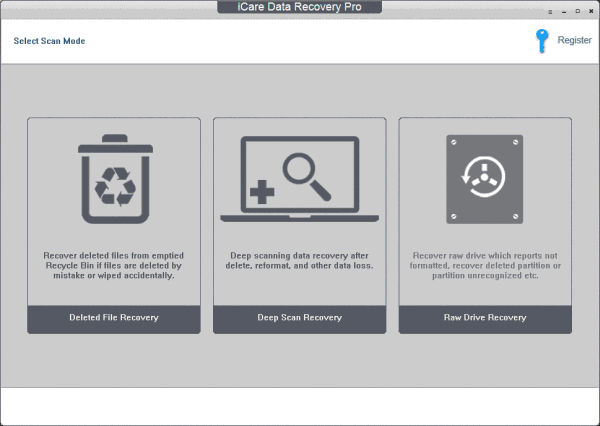 Step2. Preview the listed files one by one to see whether your needed files, photos and the likes are recoverable or not.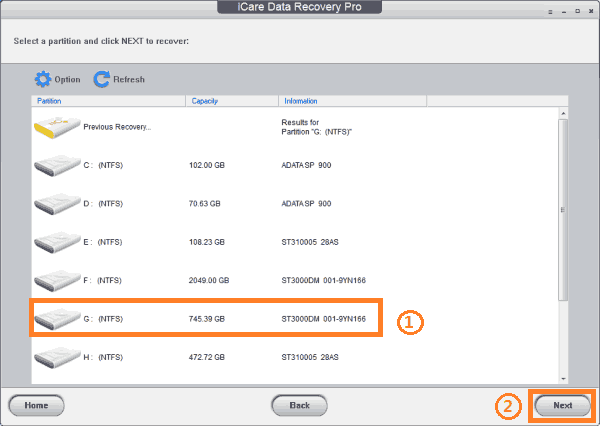 Step3. Pay for the data recovery software when it is really workable for you and retrieve desired data to another storage device.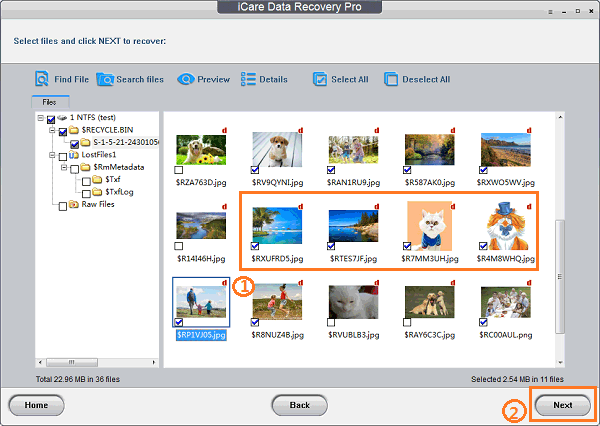 Please Note:
*In case of permanent data loss, avoid moving new data to this storage device with deleted data loss troubles, including the downloaded software data.
*Preview the found files and photos after a deep scan there to see whether this software is worth paying.
*Remember plunge or arrange another different storage device to hold all retrieved data in case of data recovery failures at last.
*Also save several copies of everything precious on different drives or locations well in the future.
Many Data Recovery Tools Do Offer Trial Version for People to Evaluate Whether It Works in Their Cases
In these days, in order to avoid tricky troubles between the customers and data recovery software designers/companies after purchasing, many data recovery tools do have been designed with a trial version for people to scan their storage devices and also evaluate whether it works in their data loss cases according the data recovery scanning results. Moreover, to attract customers, many data recovery trial versions also allow users to restore a limited size of device data for free, just like your applied one. However, if the size of your data that needs to be taken back is more than that free size, OK, you are often asked to pay for a code for farther data recovery. That's really common. In such situation, what you should consider is not whether you can find a data recovery tool with larger free recovery size, but, carefully check whether this software is possible to help you recover most or even all of your drive contents according to the data recovery scanning results of this trial version.
---
Related Articles