RAW Transcend External Hard Drive Not Formatted
"Properties say my Transcend external hard drive is in RAW format and system reports disk drive not formatted error alert when I attempted to open the disk. What is wrong with my external hard drive? I want to extract files off the RAW external hard drive. Can anybody give me some help to convert raw to ntfs without formatting/losing data?"
"I receive error message you need to format the disk before you can use it external hard drive. Can I access the external HDD without formatting it because I still have some important data on this disk? My external HDD is manufactured by Transcend. Thanks for any kind help!"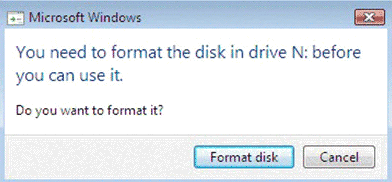 You need to format disk before you can use it
Video - how to repair raw hard drive file system format

Also read: 3 ways to fix hard drive not formatted
RAW Transcend External HDD Not Formatted Recovery
Can you format the disk when your Transcend external HDD turns to RAW file system and asks to be reformatted? If you have important files on the RAW disk, you had better not format. Instead, you can download iCare Data Recovery to restore files off the Transcend external HDD first of all. This data recovery software can deep scan RAW disk to search for lost files. It supports RAW Transcend external HDD recovery including photo recovery, video recovery, email recovery, music recovery and more.

Steps to Recover RAW Transcend Portable HD Recovery That Needs Formatting
Preparation: Download and install iCare Data Recovery on your computer. Connect the Transcend portable HDD to your computer and run the software.
Step1. Choose proper scan mode after running the software.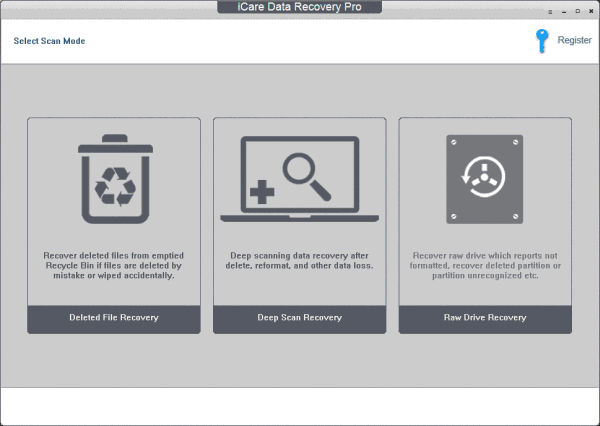 Step2. Select the RAW Transcend external HDD and wait the scanning to be finished.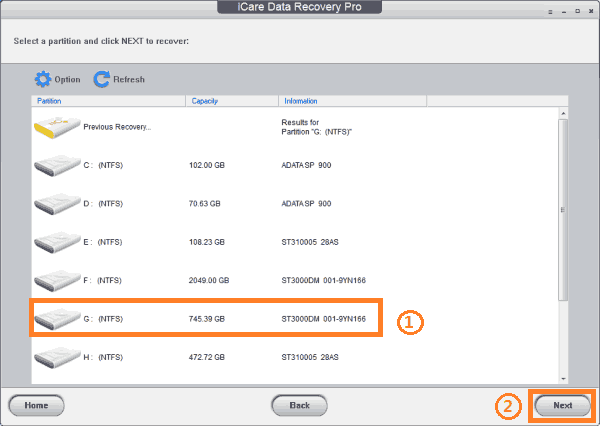 Step3. Preview found files after scanning and save the needed data to another storage media.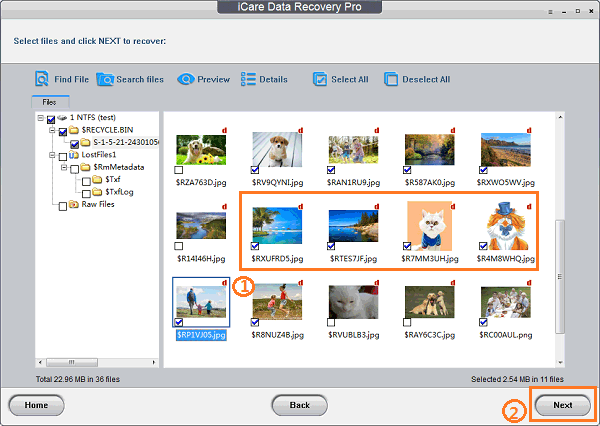 Why Transcend USB HDD Is in RAW Format?
Do you know why your Transcend USB HDD changes to RAW format? When your Transcend USB HDD is in RAW format, you are unable to access the disk unless you can format it. Here are some possible reasons for RAW drive error on your Transcend USB hard drive:
1. Virus infection
Virus infection may corrupt the file system of your Transcend removable disk and lead it to be RAW file system.
2. Bad sectors
Your Transcend USB HDD might contain bad sectors due to improper operation or other reasons.
About Transcend Removable Disk
Transcend removable hard disk was developed by Transcend Information Inc, which was founded in Taiwan in 1988. Transcend Information Inc also produce USB flash drive, SSD, card reader, multiple media, etc.
More users' stories
"Well, my PC turns off without any warning when I was transferring data from my Transcend portable hard drive to hard disk. Then, my PC would not reboot, so I unplugged the portable hard drive and reboot the PC again. I plugged the portable HDD to my PC again after rebooting, but it says external disk needs to be formatted. Running CHKDSK, it said the type of file system is RAW CHKDSK is not available. How can I fix my Transcend portable hard drive?"
"When I format my RAW Transcend external HDD, it says Windows was unable to complete the format USB hard drive. I need data recovery after format my Transcend removable HDD from RAW to NTFS? I will appreciate it very much if anybody can give me some advice."
The Bottom
You may think that you can get back lost data as long as you can fix the RAW Transcend external HD not formatted error, so you may format external hard drive to fix the problem. However, the truth is that formatting will erase everything on the disk, so you had better stop using your Transcend external HD in order to avoid unexpected data loss. Then, you can download iCare Data Recovery, which provides safe solution for RAW Transcend external hdd data recovery free without hurting the disk or modifying any data.
---
Related Articles