RAW Toshiba External Hard Drive Not Formatted
"How can I recover files from RAW Toshiba external hard drive that has not formatted error? Well, I plugged my Toshiba external hard drive to my computer but it is detected as a RAW drive. Then, system says external drive is not formatted when I clicked to access files on the disk. Do I need to format the Toshiba external hard drive to fix the RAW not formatted error?"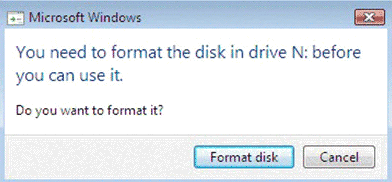 You need to format disk before you can use it
"I have a Toshiba removable hard drive that changes to RAW file system and asks to be reformatted before I can use it. It prevents me from reading or writing any data if I don't format the removable disk, so I want to know is it possible to unformat removable hard drive if I reformat it from RAW to NTFS."
"I need some help to fix the problem that my Toshiba portable external hard drive stops working because it is showing RAW file system when I connected it to my PC. The portable HDD shows 0 byte space and says needs formatting. Can you tell me how to fix the problem without formatting portable hard disk drive?"
"Hello! Please show me the solution for RAW Toshiba external HDD data recovery when it is not readable due to not formatted error. When I attempt to format it, PC says Windows was unable to complete the format portable hard drive. Can anybody tell me a useful way to convert raw to ntfs without formatting?"
Video - how to repair raw hard drive file system format

Also read: 3 ways to fix hard drive not formatted
Data Recovery from RAW Toshiba External That Is Not Formatted
You may be worried about data loss when your Toshiba external HDD requires formatting and converts to RAW. As a matter of fact, you do not need to panic because data is recoverable from RAW Toshiba external disk by relying on iCare Data Recovery. What you should do is to protect the Toshiba external HDD from being physically damaged and do not write new data to the disk. Then, you can easily recover files from RAW Toshiba external HDD when it reports not formatted alert.

Steps for RAW Toshiba External Hard Drive Not Formatted Recovery
Preparation: Download and install iCare Data Recovery on your PC. Plug the Toshiba external to your PC and run the software.
Step1. Select a proper scan mode in the data recovery software.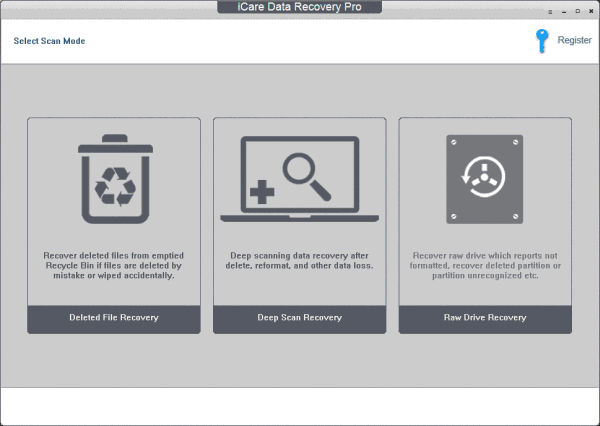 Step2. Choose the RAW Toshiba external HDD and wait the scanning to be completed.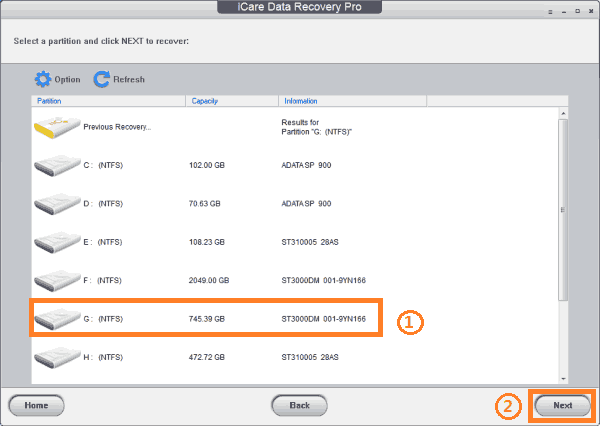 Step3. Preview found files after scanning and save the files to another place.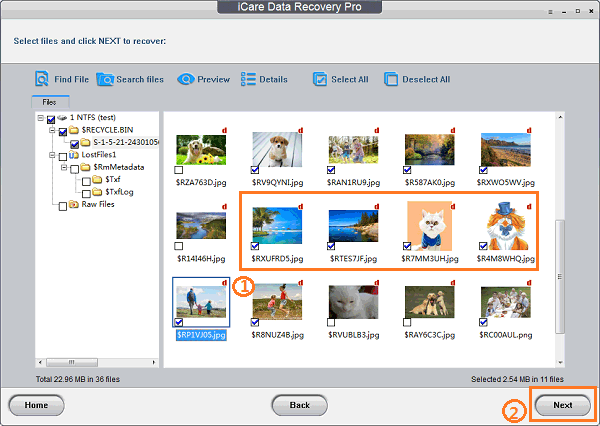 Toshiba Hard Drive Shows RAW File System & 0 Byte
Your Toshiba hard drive shows RAW file system and has 0 byte space when you plug it to your computer. You are unable to access files stored on the hard drive and you may receive alert message that you need to format hard drive before you can use it. If you run into the situation, the best way is to use iCare Data Recovery, which can deep scan the RAW drive so as to recover deleted files from hard drive.
The Bottom
What is the best solution for RAW Toshiba external hard drive not formatted recovery? You should pay attention to two points:
First of all, you had better not format the RAW drive and you cannot write new data to the Toshiba external hard drive before data recovery.
In addition, you should avoid letting the Toshiba external disk suffer any physical damage.
As long as you can remember the two points, you can free download iCare Data Recovery and recover lost files from Toshiba external HDD when it has not formatted alert.
---
Related Articles