Free Download Raw to FAT32 Converter Online
Last updated on 27/10/2020
Summary
Searching for free download link for raw to FAT32 converter? You can get it here. We will provide you with the online free download link of Converter which can change the file system of your device easily.
You can use command prompt to format a USB flash drive on Windows, but can you recover data after formatting USB disk using the CMD?
My USB Pen Drive Becomes Raw Drive
"I don't know why my USB pen drive becomes raw drivewhen I insert it into my computer yesterday, I really need to use the files on it now. I know Windows cannot recognize raw file system, I need to convert the raw file system into FAT32 or NTFS. I wonder is there any "Raw to FAT32 Converter" there? Can I use Windows system tool CMD DISKPART to deal with it?"
If your USB pen drive becomes raw drive, you will find your pen drive is inaccessible and the space shown as 0 byte. It means your data may be lost. So if your data on the raw drive is important, you need to download a file system converter with the ability to recover your data. Here I will recommend a raw to FAT32/NTFS converter with the ability to recover data, and we will also show you how to repair raw drive with Windows system tool.
USB/SD Card Raw to FAT32 Converter Download
First I will recommend a raw drive repair program which can also recover your data back, it is iCare Data Recovery pro, which is a effective data recovery tool. It has a function there to recover data from raw drive, and it is 100% safe and working, and it can be used for too many kind of data loss problems, and is compatible with most Windows systems.
If you use Windows system, you can learn more at its website: iCare Recovery, or you can free download this useful tool here.
How to Convert Raw File System to FAT32 or NTFS with CMD Command Prompt?
CMD command prompt is Windows built-in tool which can perform a lot of operations on the computer, when you need to convert raw drive into FAT32, NTFS, exFAT, you can try this useful tool, which is totally free.
Attention:
1. Pay attention to the command line when you run CMD command prompt, a mistake when you type the words can make your another hard drive get effected.
2. This process will formatted all your data on the USB pen drive, recover you data if you have need data on it.
Step1: Run CMD.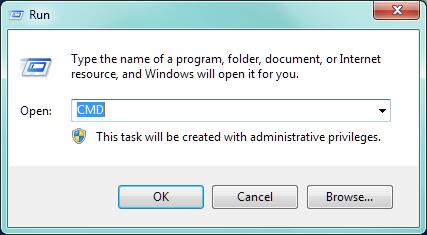 Convert raw file system to FAT32 or NTFS with CMD
Step2: Type"format X: /fs:fat32"(X is the drive letter of your USB pen drive)
After this process, the file system will be converted into FAT32, you can also change the "fat32" in the command line into "ntfs" if you want to convert the file system into NTFS.
If you need the data on the USB pen drive, you need to recover the data first, download it here.
How to Repair Raw Drive without Data Loss
If you have important data on the device, DO recover them first.
Now I will show you the specific instructions to recover the data.
Step1: Download and install this data recovery program at iCare Recovery website, insert your USB pen drive.
Step2: Run it on your computer, choose "Deep Scan Recovery" mode or "Raw Drive Recovery" mode to scan your USB pen drive.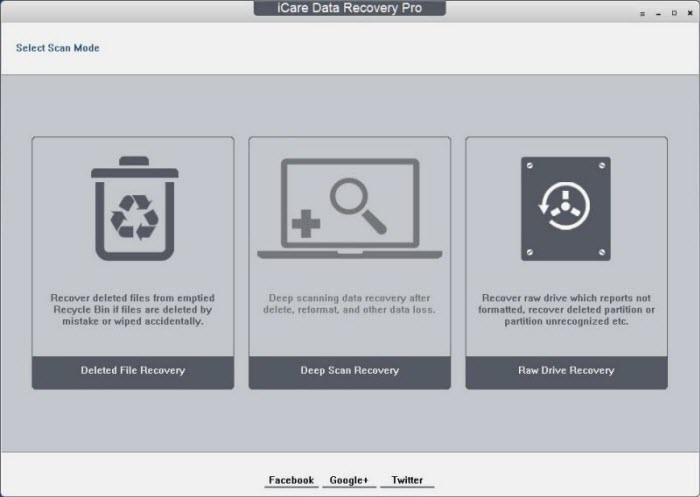 Recover data from raw file system USB pen drive with iCare Data Recovery Pro
Step3: Preview the found data, select your data to recover, save it to another drive.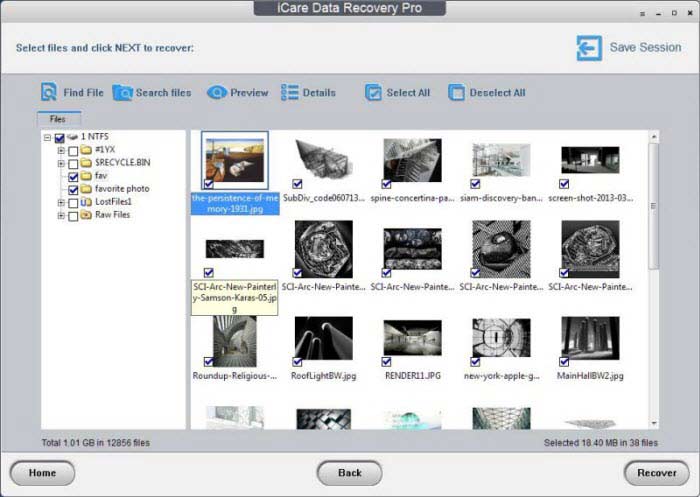 Recover data from raw file system USB pen drive with iCare Data Recovery Pro
Related Articles
Unable to Determine File System How to Fix It
Windows 10 External Hard Drive Turns Raw
format recovery cmd command prompt
Inserted SD Card Has An Incompatible File System How to Fix It