RAW Sony External Hard Drive Not Formatted
"Can I recover files off RAW Sony external hard drive that is not formatted? Well, my Sony external hard drive turns to RAW format and asks to be reformatted when I wanted to open the disk. Now, what should I do to fix the RAW not formatted error with all data back?"
"I have a Sony portable hard drive that shows RAW file system and 0 byte space. Double clicking the Sony portable HDD after plugging it to my PC, system pops up a message saying external drive is not formatted. Right clicking the portable HDD under Disk Management, only Format option is available. How can I restore files off the Sony portable HDD?"
"PC detected my Sony USB hard drive as a RAW device. I was unable to read files from this Sony USB HDD. When attempting to run CHKDSK to fix the problem, PC gave another error message saying CHKDSK is not available for RAW drive. How do I repairs the RAW drive problem and retrieve lost data?"
"My Sony removable hard disk requires formatting on my computer. Checking Properties, it said the removable disk is in RAW format and has 0 byte space. I do not know why my Sony removable HDD turns to RAW, but I want to know how to change RAW to NTFS without touching any file on the disk."
RAW Sony External HDD Data Recovery
It is not difficult to recover data when your Sony external HDD converted to RAW file system and asks to be reformatted. What you need to do is to stop using the Sony external hard drive and then free download iCare Data Recovery  to perform data recovery. This data recovery software can deep scan RAW drive and search for all lost files. You can use this software to extract files off RAW Sony external hard drive without reformatting it.

Steps for Sony Portable Hard Disk Recovery When It Needs to Be Formatted
Preparation: Download and install iCare Data Recovery on your computer. Plug the Sony portable hard disk to the computer and launch the software.
Step1. Select scan mode after running the software.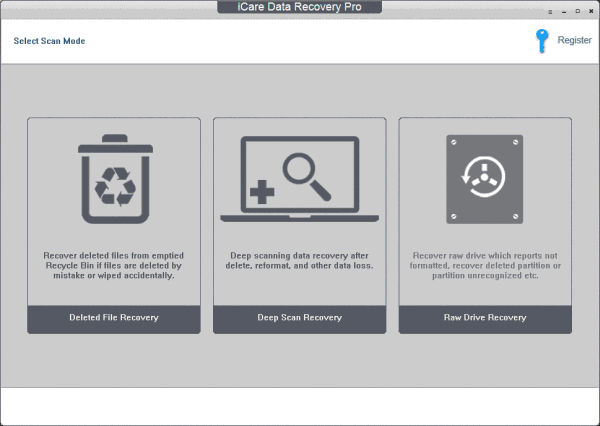 Step2. Choose the Sony portable hard drive and then let the software scan it to search for lost files.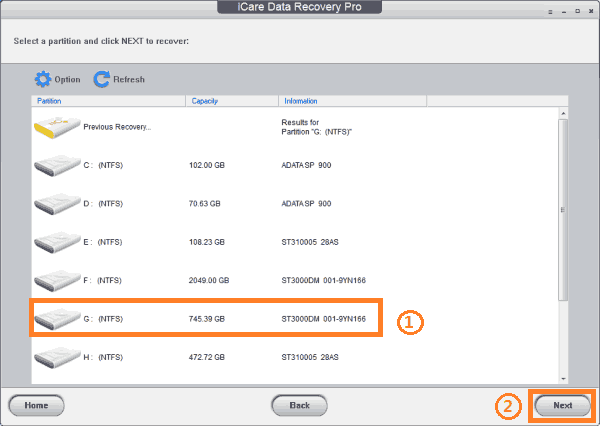 Step3. Preview files after scanning and then save the files you need to another storage media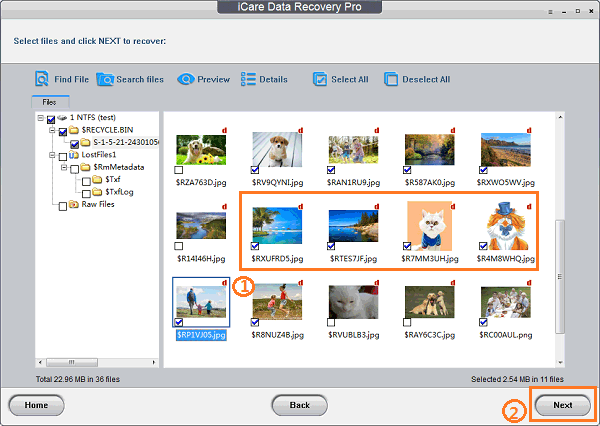 Please format the Sony external USB hard drive after using iCare Data Recovery for file restore.
==>> If Windows says externeal hard drive cannot be formatted by Windows, please go to this page - Windows was unable to complete format external hard drive>>
How to Avoid RAW Error on Sony Removable HDD?
Here is something you can do to avoid RAW error on your Sony removable hard disk:
1. You should always remove your Sony removable hard drive from your computer safely.
2. Please do not unplug Sony removable HDD during data transferring or writing. If you unplug removable disk to PC when you are writing or transferring files on the disk, it may corrupt the file system of your disk.
3. Avoid connect your Sony USB HDD to stranger's computer. Your Sony USB hard drive might be infected with virus if you connect it to stranger's computer, which will lead data to be corrupted.
The Bottom Line for RAW Sony USB HDD Recovery
You need to pay attention to two points in order to recover files from RAW Sony USB hard drive when it wants to be formatted. One point is that you should protect your Sony USB HD from being physically damaged, while the other point is that you should not write new data to the external disk. iCare Data Recovery helps recover files even when you are unable to access your Sony USB hard drive due to RAW error. You can format the Sony external hard drive from RAW to NTFS or FAT32 after recover deleted files off portable hard drive.

---
Related Articles