RAW Micro SD TF Card on Cellphone
Last updated on 18/01/2018
"Please tell me how to recover data from RAW micro SD TF card for cellphone. My 1GB micro SD TF card showed nothing on my cellphone. Then, I inserted it to my laptop, the micro SD card has 0 byte space and the file system turns to RAW. How can I get back all data from the RAW micro SD card for my cellphone?"
"The 2GB micro SD TF card turned to RAW file system and became inaccessible, but I need some important photos on this micro SD TF card. Can anybody tell me the solution for data recovery from a RAW micro SD TF card on cell phone?"
You might think that files will be lost permanently when your micro SD card gets corrupted and becomes inaccessible, but the truth is that you still have chance to recover deleted files on Android RAW micro SD card.
Solution for RAW Micro SD Card Recovery in Cellphone
You need to rely on RAW drive data recovery software in order to extract files off a RAW micro SD card on cellphone. iCare Data Recovery Pro is read-only RAW drive recovery software that enables you to restore any file from RAW micro SD TF card for cell phone including Samsung, Blackberry, HTC, Motorola, etc. Use this software for mobile phone micro SD card recovery that turns to RAW, you have to connect the card to a Windows computer. Then, you can follow the steps below to perform RAW micro SD card file recovery for mobile phone:

Step1. Download, install and run the software. Select a proper scan mode on the software.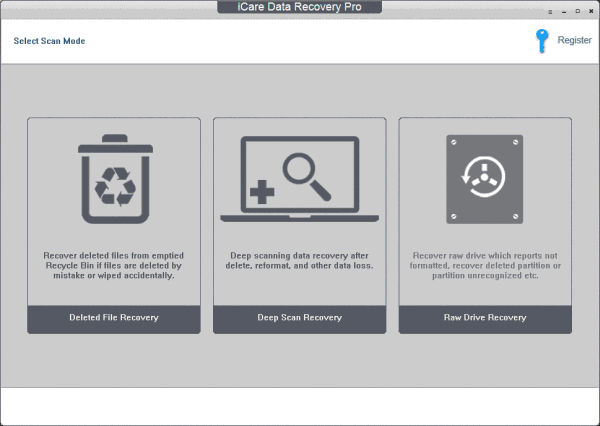 Step2. Choose the RAW drive and let the software scan it.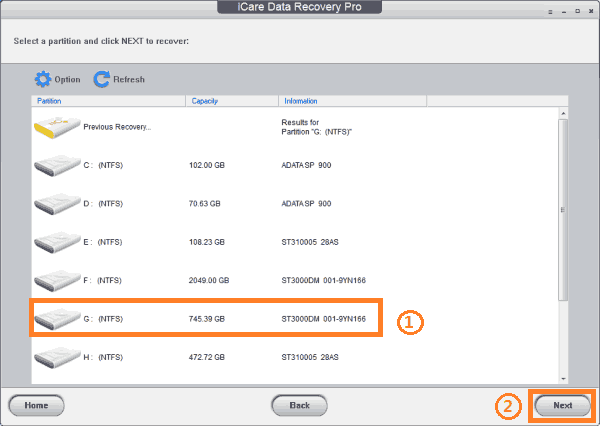 Step3. Preview and save the files you need.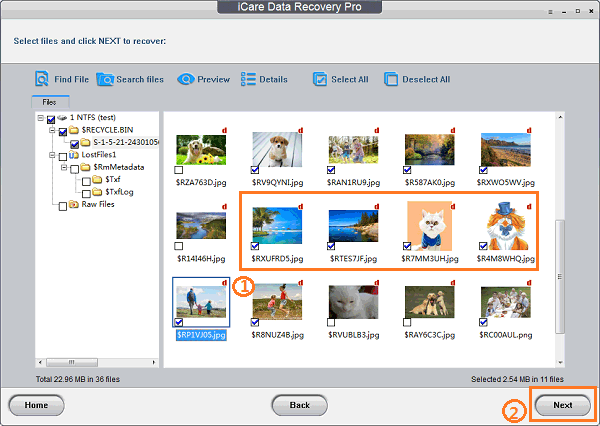 Types of RAW TF Card That Can Be Recovered by iCare
The RAW error would occur on any TF card whether it is popular brand with good quality or it is a generic card that has bad quality. Whenever you run into RAW drive problem on your TF card, iCare Data Recovery Pro allows you to recover data without do any damage to your card. This data recovery tool supports all brands of micro SD card such as SanDisk, Kingston, Toshiba, Lexar, Transcend, Samsung, PNY, Sony, etc.
Can a RAW Micro SD Card Be Used for Phone Again?
Above paragraphs introduces solution for data recovery when micro SD card turns to RAW file system and stops function in a smartphone. Then, can a RAW micro SD card be used for your mobile phone again? The answer is! You can format TF card that has RAW error in your smartphone or computer. This is the easiest way to fix TF card RAW problem by format micro sd card from raw to fat32.

Recommend: RAW drive fix solutions>>
The Bottom Line for RAW Micro SD Card Recovery
When you look for software that can help recover data from RAW micro SD card for cellphone, you should stop using your micro SD card because any operation might lead the original data to be erased forever. iCare Data Recovery Pro helps recover data on condition that the original data is not overwritten and the micro SD card is not physically damaged. Free download the software now.

---
Related Articles
Tag:
Hot Articles