RAW HP External Hard Disk Not Formatted
"My HP external hard drive is not showing up as a removable disk, but it shows as a RAW drive. When I click the RAW drive, Windows pops up an alert message saying I need to format the disk in drive . Can I access the RAW HP external hard disk without formatting it?"
"Well, my question is can I recover data when my HP external HDD converted to RAW.I bought a HP external HDD several months ago and I have stored many files on this external disk. I have never met any problem on the external, but recently it converted to RAW file system without any warning. If anybody has encountered the similar problem, please give me some advice to change raw to fat32 without data loss."
"Hello! Is there any unformat external hard drive software for reformatted HP portable hard drive data recovery? I could not read files on my HP portable HDD because it reports not formatted eror and changes to RAW file system, so I reformatted the HP portable HDD so that I can open the external disk. However, my HP portable HDD shows nothing after reformatting, so I want to look for an unformat tool to unformat the HP portable hard drive."
"I meet RAW drive error on my HP removable disk, so I want to know how to convert RAW to NTFS of my HP removable disk without losing any data."
RAW HP External Disk Recovery with Not Formatted Error
As a matter of fact, files still remain on your HP external hard drive even when it shows 0 byte space and turns to RAW file system. Since system cannot recognize RAW file system, it asks you to format the disk drive. If so, you should download iCare Data Recovery to extract data off the RAW HP external HDD. This data recovery software helps recover all kinds of files from HP external disk. What is more, it also supports to recover data from other brands of external disk like Seagate, Samsung, Adata, Maxtor, WD, etc. Now, follow the steps below to rescue files off RAW HP external disk when it has not formatted error:

Step1. Run the program and select scan mode.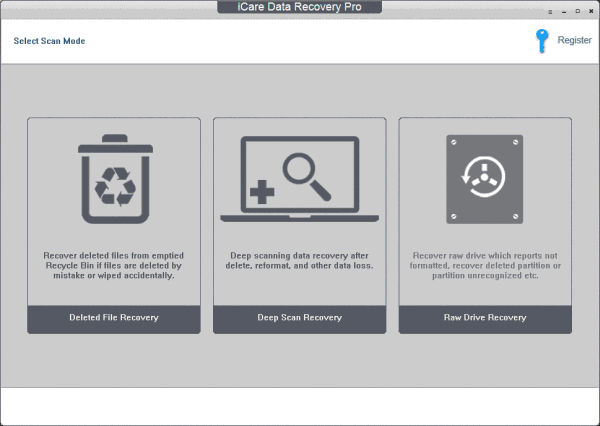 Step2. Choose the RAW HP external disk to scan.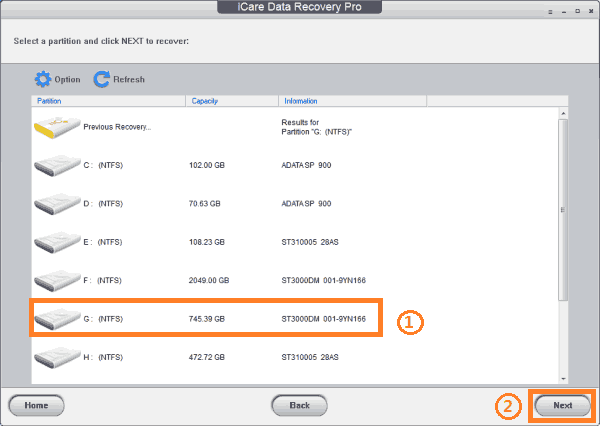 Step3. Preview some files like images and recover all needed data.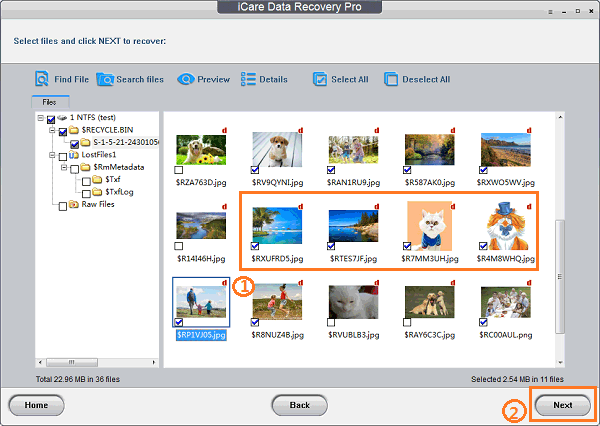 After recovering external hard drive data with the iCare Data Recovery, you can format external hard drive RAW to NTFS.
About HP
About HP HP is short for Hewlett-Packard Development Company, which was founded in 1939. The head office of HP is in Palo Alto, California, USA. In addition to manufacturing external hard disk, HP is also specialized in Printer, digital image and video, software and computer, etc. HP is one of the largest IT company.

---
Related Articles
Hot Articles