RAW External SSD Disk Not Formatted Recovery
SSD suddenly turned RAW? SSD stuck in raw format? Here are some users with ssd raw file system.
"I need some help to recover files from RAW external SSD disk which has not formatted error. Can somebody tell me what to do? I have no idea why my external SSD disk turns to RAW file system, but it caused much trouble to me because I cannot access any data on this external SSD disk. Thanks for any help for recovering files from my external SSD disk that says disk drive not formatted error and ssd stuck in RAW file system 0 bytes."
"I bought an external Solid State drive several months ago. I often use this SSD to backup data from my hard disk. However, today, when I connected my external SSD disk to my computer, system recognized the external SSD as a RAW drive and asked me to format it. Is there convert RAW to NTFS software to change the external SSD from RAW to NTFS with data back?"
"My external SSD suddenly turns to RAW file system with unknown reasons. I want to know how to fix the error that external SSD disk is in RAW format."
"Hello! May I ask if it is possible to repair RAW external SSD disk not formatted error by quick format the disk? Can I get back lost files if I format the external SSD disk?"
Part 1 - Free RAW External SSD File Recovery
Recovering files from raw ssd would be the first step when there are important files on the ssd that suddenly turned raw, you had better not format the SSD disk before getting back the files you need. iCare Data Recovery Pro is able to extract files from the RAW ssd drive.

Steps to Recover Data off RAW External SSD Which Needs Formatting
Preparation: Download and install iCare Data Recovery on your computer. Plug the external SSD disk to your computer and run the software.
Step1. Select a raw drive recovery scan mode after running the software.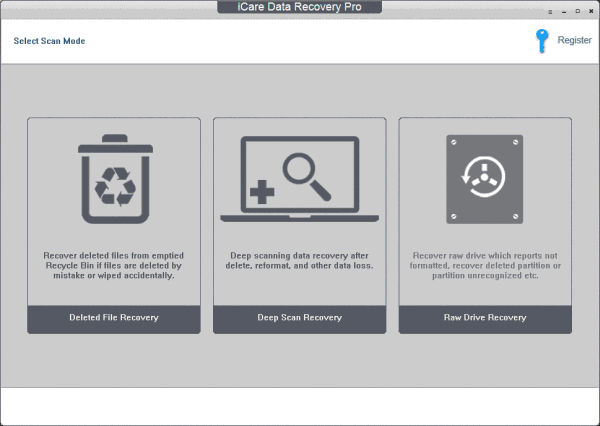 Step2. Choose the RAW external SSD disk and wait the software to scan it.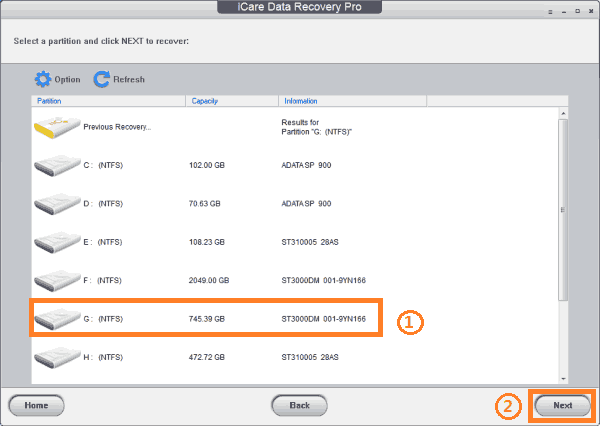 Step3. Preview the found files after scanning and save the data to another disk.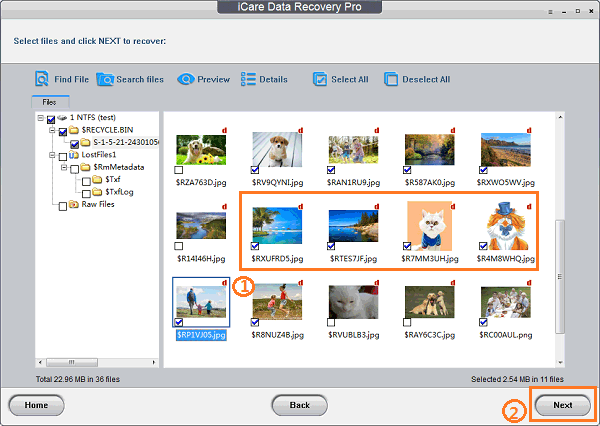 Also read: how to recover files from external hard drive that has raw file system
Notice
1. You should not format your external SSD disk before data recovery because any operation might lead data to be lost forever.
2. If you mistakenly formatted external SSD disk from RAW to NTFS when it says needs to be formatted, you should remember not to write new data to the formatted SSD. You can restore files after formating using free software as long as there is no new data overwritting the lost data.
3. When you save the recovered files, you should not save them to the RAW external SSD disk.
Part 2 - Format raw ssd
Formatting raw ssd would be key to make the ssd live again, and you can do this by a lot of ways such as Windows explorer right click format, format ssd in disk management, format ssd with disk format tools etc.
#1 - Format ssd by right click format in this pc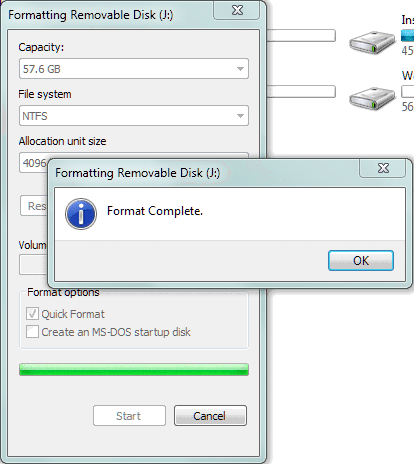 #2 - Format ssd with disk management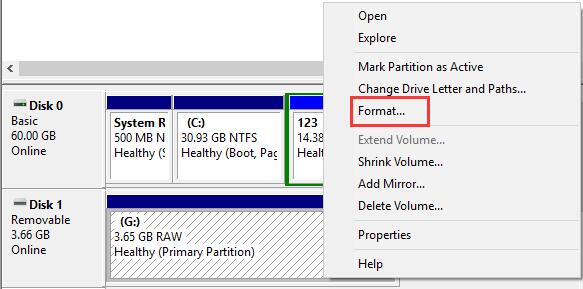 Not working? Also read: 8 free disk format tools, or how to force format hard disk
The Bottom Line
It is quite easy to recover data from RAW external SSD disk when it says not formatted by using iCare Data Recovery. SSD disk, namely Solid State drive, has some difference compared with common disk. However, an external SSD disk might turn to RAW file system and asks to be formatted due to similar reasons like virus infection, improper operation, etc. As long as the external SSD disk is not physically damaged, you can always get back lost data.
To fix the RAW error on external SSD, you can format it after data recovery. If Windows reports it was unable to complete the format, you can run CHKDSK for error checking in advance.
---
Last updated on Aug 30, 2021
Related Articles