RAW Crucial External Hard Drive Not Formatted
"Well, how to fix external HDD RAW file system since my Crucial external hard drive changed to RAW drive when I inserted it to my computer? I could not open the external HDD whether in My Computer or under Disk Management. System said the Crucial external hard drive needs to be formatted. What will happen if I format the disk?"
"Did anybody meet the problem that CHKDSK file system is RAW? I have a Crucial portable hard drive but it became inaccessible due to RAW file system. Running CHKDSK command, I received the message like CHKDSK is not available for RAW drives. Can anyone tell me how to resolve the problem with data back for a hard drive recovery?"
"Can I unformat removable HDD if I reformatted my Crucial removable hard disk to fix the unformatted error and RAW drive error? I need to fix the error because it disables me to open my Crucial removable HDD. I have many precious files on this disk. If you know any solution, please give me some help!"
"My Crucial USB hard drive turns to RAW file system. I cannot open the disk, so I want to know how to restore RAW to NTFS so that I can open the USB HDD normally. I cannot reformat the USB HDD because I need to get back all files from it, so please tell me if there is any other way to convert RAW crucial USB HDD to NTFS without formatting."
RAW Crucial External HDD Recovery When Needs Formatting
Usually, your Crucial external hard drive might turn to RAW file system and requires formatting due to different reasons. However, as long as the external HDD is not physically damaged and data is not overwritten by new data, you can use iCare Data Recovery  to restore files off the RAW Crucial external HDD without formatting it. This software helps deep scan RAW Crucial external hard drive to get back all kinds of lost files in batch.

Steps for RAW Not Formatted Crucial Portable Hard Disk Recovery
Preparation: Download and install iCare Data Recovery on your computer. Plug the Crucial portable hard drive to the computer and run the software.
Step1. Select proper scan mode after launching the software.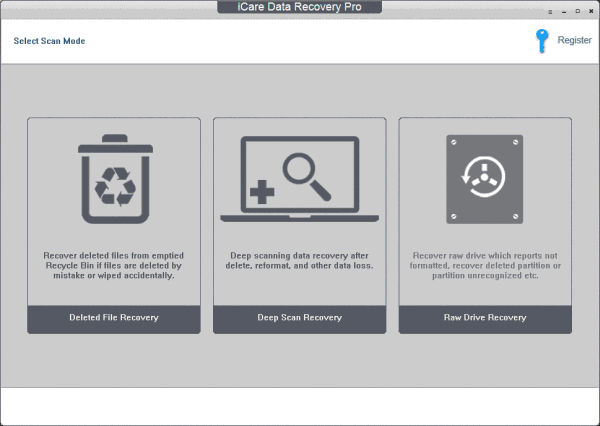 Step2. Choose the Crucial portable hard drive as aim disk and let the software scan it for lost files.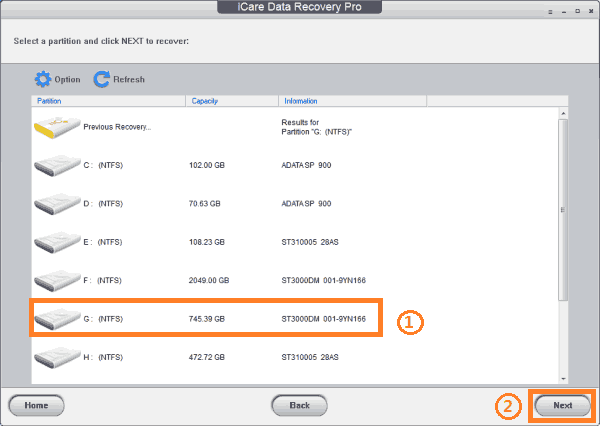 Step3. Preview the found files after scanning and then save the files lost from the disk.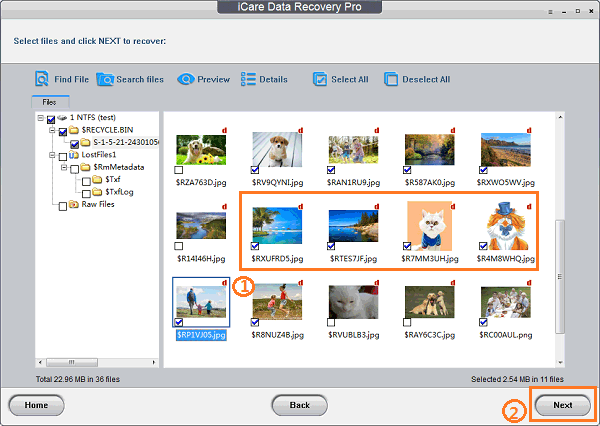 Tip: You can format the RAW Crucial portable HDD to fix RAW drive error without data loss as long as you use the software to get back everything you need.

Windows Cannot Format Crucial Portable Hard Drive
Crucial portable hard drive provides a good solutiion for data storage and transfering among different devices. You can format a Crucial external hard drive to NTFS or FAT32 file system to use it in Windows computer.
==>> If Crucial external hard drive won't format, please go to this page - Solution for Windows unable to format problem>>
Reasons Why Crucial Removable HDD Turns to RAW
Many reasons can lead y our Crucial removable hard disk to become RAW. Here are some possible reasons:
Virus infection

Bad sectors

Improper operation on the crucial removable HDD

Remove crucial removable hard drive from PC during data transferring

Sudden power outage

…
The Bottom Line for RAW Crucial External Recovery That Asking to Format
For RAW Crucial external hard drive recovery when it asks to be reformatted, you should remember not to format the disk before getting back the files you need. Although formatting could not erase data completely and permanently, you may mistakenly overwrite the original data after formatting. Therefore, you had better stop performing any operation on your Crucial external HDD before data recovery. iCare Data Recovery enables you to recover all types of files off RAW Crucial external HDD easily. Free download the software now!

---
Related Articles