RAW Adata USB Flash Drive Recovery - Convert RAW to Fat32
"Is it possible for RAW Adata USB flash drive data recovery? I have a 32GB Adata USB flash drive, but it turned to RAW file system from FAT32. The USB drive still worked fine yesterday, and I stored many photos on it yesterday. However, today when I connected this Adata USB flash drive to my computer and wanted to upload those pictures to my Twitter, system says flash drive has RAW format. How can I fix usb raw to fat32?"
"My Adata flash drive asks to be formatted when I inserted it to my computer, but I cannot format it because it contains many important files. Is there a useful to fix RAW drive error without data loss on Adata USB thumb drive?"
RAW Adata USB Flash Drive Data Recovery
RAW drive error might make you feel quite frustrated, but the truth is that iCare Data Recovery can help restore all data from a RAW Adata USB flash drive without formatting it. This data recovery software can deep scan RAW drive and search for all types of files in batch. If your Adata USB flash drive has RAW format, you can follow the guide below to recover data:

Step1. Download and install iCare Data Recovery on your computer. Run the software and select a scan mode.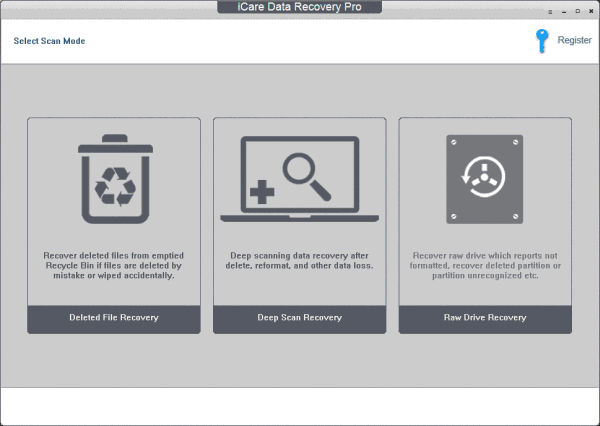 Step2. Choose the RAW Adata USB flash drive and wait the software to scan it for lost data.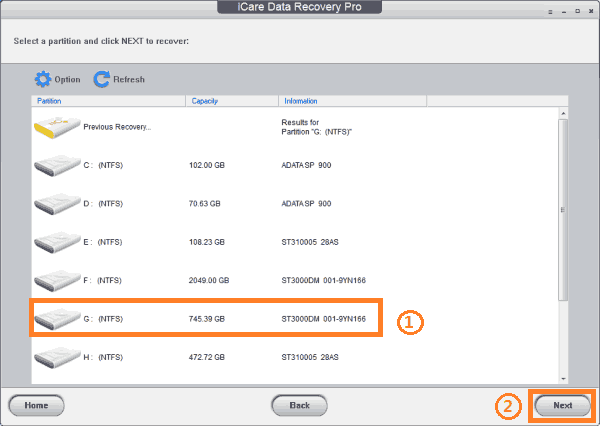 Step3. Preview and save the files you need.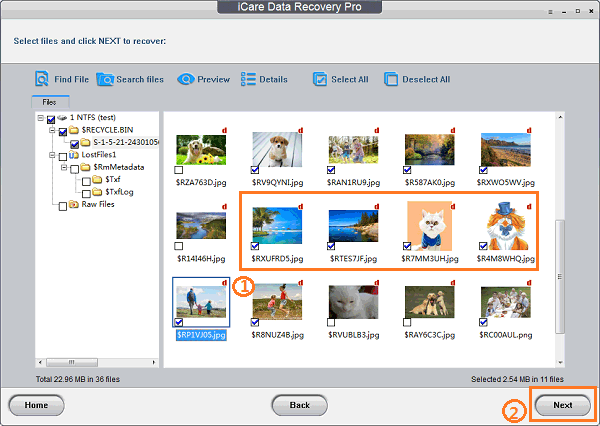 RAW Adata Flash Drive Shows 0 Byte
Capacity, free space and used space show 0 byte when Adata USB flash drive converted to RAW file system? Don't worry, files are not erased completely though flash drive only shows 0 byte space. If you format the RAW Adata flash drive at this time, you can convert the flash drive from RAW to FAT32. After formatting Adata flash drive from RAW to FAT32, you will find that its capacity will show normally, but the free space and used space still show 0 byte because formatting erase all data on the flash drive.
The Bottom Line for RAW Adata USB Drive Recovery
iCare Data Recovery supports to recover flash drive files without doing any damage to the disk drive or modifying any original data. When you run into Adata flash drive RAW drive problem, the only thing you should pay attention to is to stop using the Adata USB flash drive from any operation that may cause further data loss. Free download the software now!

---
Related Articles