RAW Adata External Hard Drive Not Formatted Needs Formatting
"I have an Adata portable hard drive that asks to be formatted and changes to RAW file system, but I have many files on this portable HDD. How can I perform ADATA external hard drive RAW fix without formatting it?"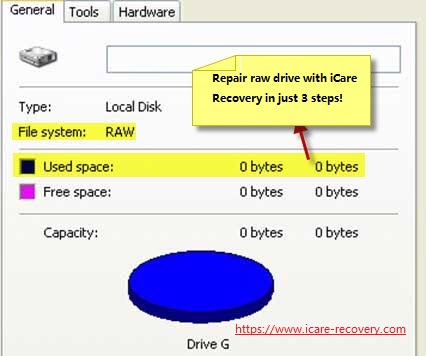 DISK file sytem raw 0 bytes
"My Adata external hard drive says needs to be formatted when I want to open it on my computer. The file system of the external disk turns to RAW and it shows 0 byte space. I also tried to run CHKDSK to check the problem, but it says CHKDSK is not available for RAW drives. What should I do to fix the RAW Adata external hard drive not formatted error and get back lost files?"

Chkdsk is not available for raw drives hard disk
"When I connect the Adata external HDD to my computer, it is recognized as a RAW drive which was NTFS file system before. Windows system says external disk is not formatted if I double click the RAW disk. Can I quick format external hard drive to fix the problem? Can I restore lost data after quick formatting from raw file system format to NTFS?"
"How to change RAW file system to NTFS on my Adata removable disk so that I can fix the disk drive not formatted issue? I cannot read any data on the Adata removable disk due to the RAW drive error, so I am wondering if I can format the removable disk from RAW to NTFS without touching any data on the disk."
Video - usb disk raw file system recovery without data loss

Also read: how to repair raw disk
Data Recovery from RAW Adata External When Requires Formatting
It is true that you cannot access a RAW external hard drive that reports not formatted error alert. You have no way to open a RAW disk unless you can format it, but formatting will erase all data. If you want to convert your Adata external disk from RAW to NTFS or FAT32 without losing any data, you should rely on data recovery software to extract files off the RAW disk first of all. iCare Data Recovery is a read-only data recovery tool, which is able to restore files off RAW external disk. You can follow the steps below to recover files from RAW Adata external hard drive:

Step1. Run the data recovery software and choose a scan mode.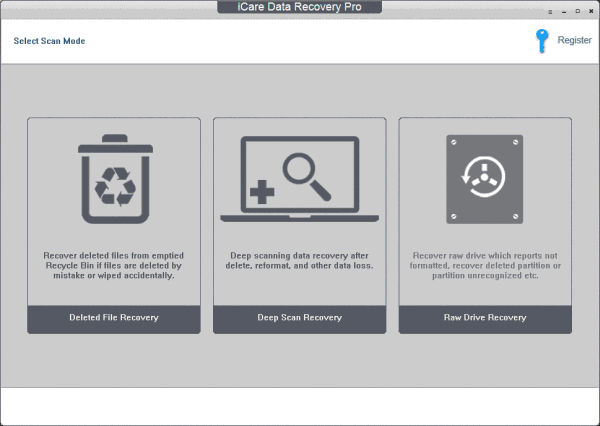 Step2. Choose the RAW Adata external hard drive and then let the software scan it for lost files.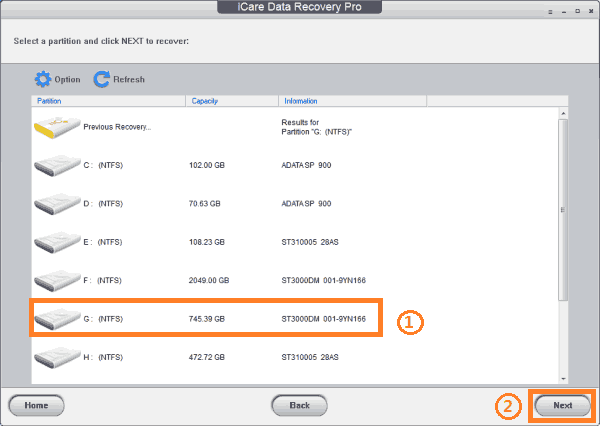 Step3. You can preview some found files like images and documents and then recover all needed data.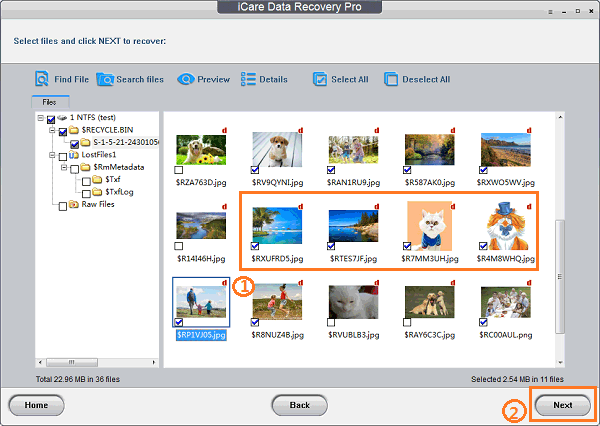 ADATA Removable Disk Asking to Be Reformatted
Generally speaking, when Adata removable hard disk asks to be reformatted, you will find that the file system or the disk changes to RAW accordingly. In most time, it is easy to fix the not formatted problem; you only need to format the RAW removable disk once all needed has been recovered successfully.
Can't Format RAW DISK?
If it is unable to format raw disk, you may get it fixed here

Recommend fix -> unable to format raw disk fix
The Bottom Line
Following the guide in this article, you can easily restore lost data when Adata external hard drive turns to RAW and needs to be formatted. As a matter of fact, in addition to recovering files off Adata external HDD, iCare Data Recovery also helps recover data from all other brands of external HD such as Seagate, Samsung, WD, Maxtor, Hitachi, Toshiba, etc. For a RAW external HDD data recovery, the most important point is not to overwrite the external disk before data recovery. If you still have any doubt, why not free download iCare Data Recovery now and get the easy solution for RAW external hard drive data recovery. This software allows you to have a free trail to recover 20MB data for free.

Also read: how to fix raw external hard drive
---
Related Articles