RAID Asks to Format the Drive on Windows
You might combine several hard disk drives together to create a RAID array on Windows PC. Usually, you may create RAID array like RAID 0, RAID 1, RAID 2, RAID 3, RAID 4, RAID 5 and RAID 6 on Windows OS like Windows 7, Windows 8 and Windows 10, etc. RAID array provides a more efficient solution for data storage, but you might run into problem on RAID array and fail to access data on the array. For example, when you attempt to open a RAID volume, Windows PC might report error message that disk drive is not formatted do you want to format it now. Will you lose all data forever if RAID array asks to format the drive on Windows? If you can find correct solution, you will not lose any data even hard disk drive requires formatting in RAID array. This article will tell how to recover files from hard drive when RAID asks to format the drive on Windows computer.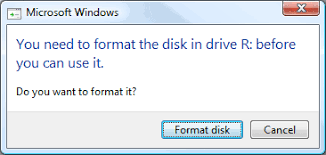 Media raw needs formatting when you try to access the drive.
Video - fix raw disk error
Data Recovery When RAID Asks to Format the Drive in Windows
Please remember: Do not format the hard drive when RAID array says disk drive needs to be formatted.
When you get the error message, you can use iCare Data Recovery Pro to deep scan the RAID array to search all inaccessible data. You just need to free download this software and install it on Windows computer, and then you can launch it to recover everything you need from the RAID drive. With help of this data recovery software, you are able to recover any type of inaccessible files from the RAID array which reports not formatted error on Windows PC. This software is compatible with all Windows OS including Windows XP, Vista, 7, 8, 10, etc, so you can use it to perform RAID array data recovery on any Windows computer that supports RAID array.
Steps for RAID Drive Recovery
Preparation: Free download and install iCare Data Recovery on a Windows computer. Please keep in mind that you should not install the software on the drive which requires formatting.
Step1. Select a proper scan mode after running the data recovery software.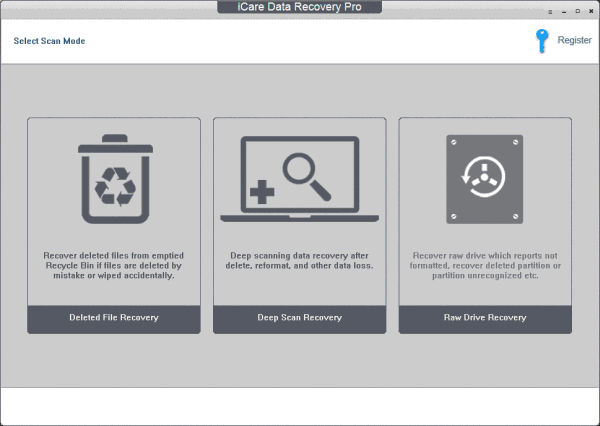 Step2. Choose the disk drive which asks to be formatted and then the software will scan it to search lost files. You only need to wait patiently in the process.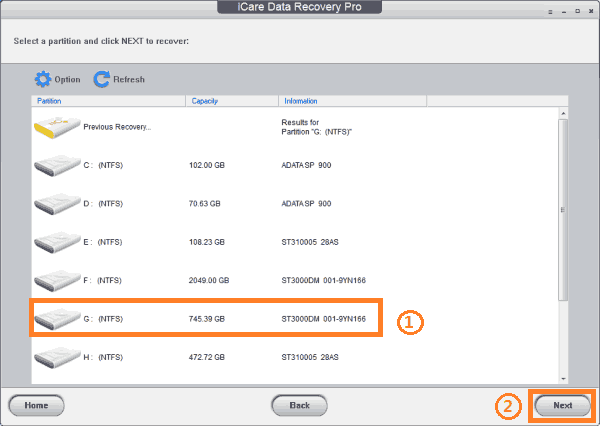 Step3. You can preview files after scanning and then save the lost files to another drive.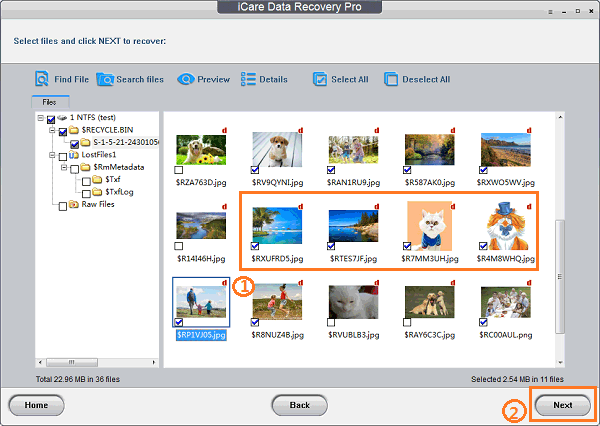 RAID Reports to Format Disk Drive with RAW File System
Usually, disk drive in RAID 5 has NTFS or FAT32 file system. When, when Windows PC report not formatted error on the drive, your may find that the hard drive shows RAW file system. You are unable to access a disk drive that has RAW file system, because Windows OS does not recognize a raw file system. Therefore, you need to rely on data recovery software in order to get back inaccessible files from a RAW disk drive in RAID when it asks to format the disk drive. iCare Data Recovery supports to recover data from inaccessible RAID volume, but you should make sure not to overwrite the disk drive before data recovery.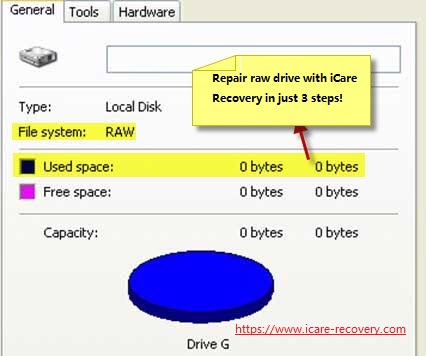 DISK file sytem raw unreadable
RAID Volume Recovery without Rebuilding Array When It Needs to Format
There are differences among different RAID array, but it is the same to recover data when any RAID array shows disk drive needs to be formatted. iCare Data Recovery enables you to restore data from any RAID array without asking you to rebuild the array. This data recovery software provides easy solution for disk drive data recovery in RAID array, so you do not need to worry that you have no experience or skill.
Can You Format RAID Drive When It Says Not Formatted?
Are you wondering if you can format hard drive when RAID array says not formatted error and does not allow you to access any data? Well, you can format disk drive when you have restored all inaccessible data. Usually, you can full format the disk drive in RAID array if you want to mark possible bad sectors if the hard drive contains any bad sector. Of course, you can also quick format disk drive to simply fix the not formatted error. Sometimes, you may find that you cannot complete the format. If you face the similar problem, you can try to rebuild the RAID array to fix the problem. You had better run Windows built-in Error-checking tool to check whether the hard drive contains any bad sector before rebuilding the array.
In a word, data will not get lost permanently when RAID says disk drive needs to be formatted on Windows PC. As long as the hard drive is not physically damaged or the previous data is not overwritten, you have a good chance to recover deleted files in Windows 7, 8, 10, XP, Vista RAID even after formatting it.
---
Related Articles