RAID 5 Is Not Accessible
RAID 5 array works as a logical hard drive on a computer, which is used to save various kinds of files. Although RAID 5 provides a safe solution for data storage, it might stop working normally sometimes when hard drive is corrupted or has other problems. As you know, a RAID 5 array is created by 3 or more hard drives, the data stored on the array might becomes inaccessible when one or more hard drive gets corrupted. Do you think that the RAID 5 is damaged? Is there any way to get back all lost data when RAID 5 volume becomes not accessible? Keep reading! This article will tell methods to recover files from RAID 5 volume when it is inaccessible.
Data Recovery When RAID 5 Is Not Accessible
You might have different ways to fix an inaccessible RAID array, but for the time being, the most important thing is to get back all lost files from the array. iCare Data Recovery Pro is a Windows data recovery software that provides read-only solution for data recovery in various data loss situations. Therefore, you can use this data recovery software to perform file recovery when RAID 5 is not accessible on your computer. No matter how much data has been store on RAID 5 array, you are able to recover all data in batch by using iCare Data Recovery. This data recovery software is easy to handle, with which you only need to perform a few simple steps so as to get back all inaccessible files such as pictures, music, videos, and more.
Steps for Inaccessible RAID 5 Volume Data Recovery

Preparation: Free download and install iCare Data Recovery on your computer. You can install it on any drive except the drive which is not accessible.
Step1. When you run the data recovery software, you can select a proper scan mode.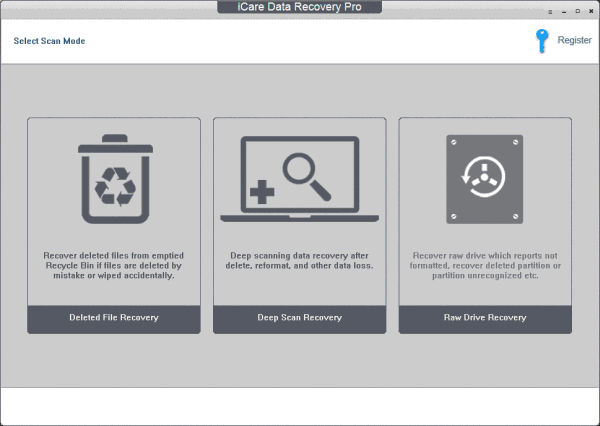 Step2. Choose the drive where data is not accessible and then you just need to wait patiently when the software is scanning.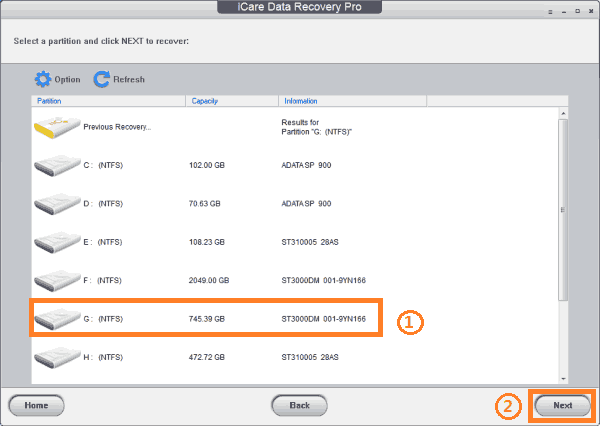 Step3. You can preview lost files after scanning and then save the lost files to another drive.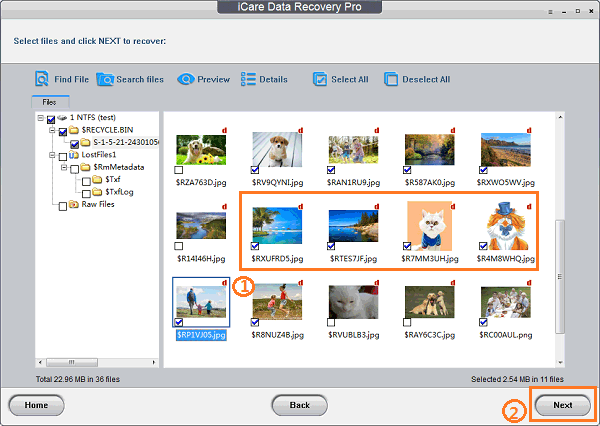 What to Do for an Inaccessible RAID 5 Drive?
When a hard drive is corrupted in RAID 5, it might be inaccessible. Usually, a hard drive could be corrupted due to many reasons, but the good news is that there is no influence on data stored on the rest hard drives in RAID 5 when one hard drive is corrupted. If you want to recover data from RAID corrupted hard drive, you can use iCare Data Recovery. This data recovery software supports all RAID arrays, so you can rely on it to recover data from RAID 5 hard drive when it becomes not accessible due to any reason.
Why Does RAID 5 Drive Become Inaccessible?
As mentioned above, when RAID 5 drive is inaccessible, probably hard drive in the array is corrupted. Usually, hard drive might be corrupted due to following reasons:
Hard drive is infected with virus
Hard drive contains bad sectors
Hard drive is corrupted due to improper operation
More other reasons
When RAID 5 drive is not accessible due to such kind of reasons, you can use iCare Data Recovery to perform RAID 5 data recovery on Windows.
Access to Disk Drive Is Denied in RAID 5
Hard drive is an essential part in RAID array. RAID 5 array is created by at least 3 hard drives. When you write data to RAID 5 array, the data will be stored on each hard drive. When a hard drive is corrupted, access to the disk drive in RAID 5 might be denied. If you receive message that access to any disk drive is denied in RAID 5, probably the hard drive is corrupted. In this situation, you had better stop wring data to the array and then you can rely on iCare Data Recovery to restore files from inaccessible RAID 5 drive. Although access to the drive is denied, it does not stoop you from search inaccessible data from the RAID 5 volume by using iCare Data Recovery.
RAID 5 Is Inaccessible due to RAW Error
Have you met the situation that RAID 5 hard drive is not accessible because PC reports not formatted error on the drive? Hard drive shows RAW format error when it requires formatting? Usually, RAID 5 disk drive will become inaccessible when its files system turns to RAW format. iCare Data Recovery is also available for data recovery when RAID 5 drive is not accessible due to RAW not formatted error.
When hard drive is not accessible on RAID 5, the easiest way to fix the problem is to format the hard drive after data recovery. You do not need to rebuild the array in order to fix the RAID 5 volume not accessible problem.

---
Related Articles