RAID 5 Format Recovery Software
"What is the best RAID 5 format recovery software that could recover lost files after formatting hard drive on RAID 5 array? I have three hard drives in RAID 5 and I mistakenly formatted RAID 5 volume before moving all important data to another drive. What can I do to recover data after formatting RAID 5 volume?"
"Hello! I want to know if there is any way to recover photos and videos from formatted RAID 5 drive. There are several drives on RAID 5, but I formatted a drive by accident when I was attempting to format another one. Everything was deleted permanently when I realized the mistake. Would you like to tell me how to get back files from formatted hard drive on RAID 5 array?"
RAID 5 enables you to access data faster, but data stored on RAID 5 volume is not 100% safe. In some situations, you may lose files stored on RAID 5. Formatting is a common reason that will lead all data to be erased from a RAID 5 volume. If you mistakenly format RAID 5 volume with important data inside, you may lose all data without getting a useful solution. This article will tell you what to do after formatting RAID 5 volume and how to recover lost files from formatted RAID 5 volume.
RAID 5 Format Recovery Software Download
Usually, data is recoverable after formatting RAID 5 volume, but it depends on whether the data is overwritten. Data is usually overwritten when the space on RAID 5 volume is occupied by new added data, so you have chance to recover lost files after formatting as long as you have not written any file to the RAID 5 volume. What you need is iCare Data Recovery Pro , a read-only data recovery tool, is able to recover any type of files from a wide range of hard drives on RAID 5 array. This data recovery supports Windows operating system including Windows XP, Windows Vista, Windows 7, 8, 10, etc.
Steps for Formatted RAID 5 Volume Recovery

Preparation: Free download and install iCare Data Recovery on Windows computer. Please pay attention not to install the software on the formatted RAID 5 volume.
Step1. Select a proper scan mode after running the software.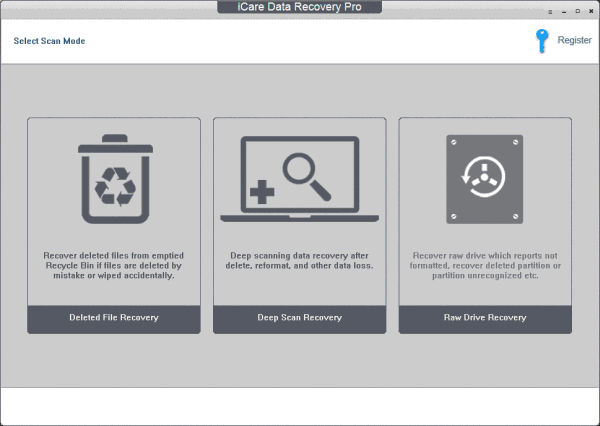 Step2. Choose the formatted volume as aim disk and then the software will scan it to search lost files. You just need to wait patently when the software is scanning.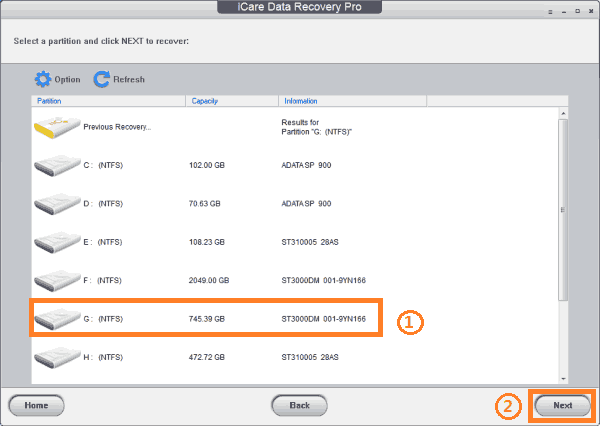 Step3. Preview files after scanning and then save the lost files to another drive.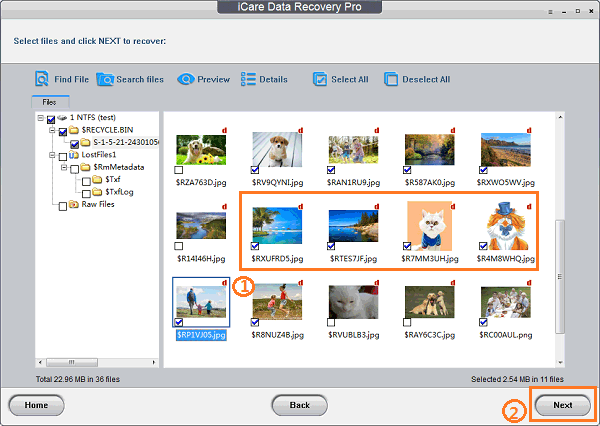 What Is the Best Format Recovery Software for RAID 5?
It is important to select a good format recovery program in order to get back all lost files. Then, what is the best format recovery software for RAID 5 array data recovery?
First of all, a good format recovery tool should be easy to use. When you are looking for a data recovery program to recover lost data, you must hope that it is easy to handle so that you can perform data recovery even if you do not have any skills or experience. iCare Data Recovery, as a data recovery tool for all Windows users, is easy to use. You can free download and simply install it on your computer. This software provides three types of scan modes, which help recover data in different data loss situations.
In addition, a good data recovery tool should be clean and free from all risks. When you download and install iCare Data Recovery on your computer, it does not contain any bundled software or virus. It is 100% clean for all RAID data recovery .
Important Points for RAID 5 Data Recovery after Format
For formatted RAID 5 data recovery, you should pay attention to following points:
You should not overwrite the RAID 5 volume which was used to store lost files. In order to protect the RAID 5 volume from being overwritten, you should stop writing even a single file to this volume.
You should ensure not to let the RAID array suffer any physical damage. Format recovery software is only able to recover files from RAID 5 array that is not physically damaged whether you performed a quick format or complete format.
A useful format recovery tool is necessary for RAID 5 data recovery after formatting. If you select an unsafe data recovery tool, it might cause further data loss or even corrupt the RAID array.
About RAID 5 Array
A RAID 5 array is created by combination of 3 or more hard drives with the same capacity. If all hard drives do not have the same capacity, the RAID controller will establish the RAID 5 volume according to the lower capacity of hard drive. RAID 5 array provides a safer and faster data access and storage. One of advantage of RAID 5 array is that if one of hard drives in the RAID 5 array gets corrupted, data stored on other hard drives will not be lost or corrupted.

---
Related Articles