RAID 5 Array Failed Now Displaying RAW File System
RAID 5 volume displays RAW file system instead of previous NTFS file system? When you boot your computer, but Windows system does not allow you to read any data from the RAID 5 volume due to RAW file system? Do you need to rebuild RAID array in order to fix the problem? Can you do anything to get back lost files from RAID 5 volume that reports RAW format error? Probably, you have lots of question right now, but the most important thing is to recover all inaccessible files from the RAW hard drive on RAID 5 array. Now, this article will introduce information about RAID 5 array and share solution for RAID 5 hard drive data recovery when the array failed and its file system turns to RAW format.
RAID 5 Recovery When It Shows RAW File System
You should not rebuild RAID 5 array when its hard drive turns to RAW file system. On the contrary, you should stop performing any operation on the array. When you get RAW drive message, any improper operation might lead the previous inaccessible data to be lost forever. Then, you can use iCare Data Recovery Pro to get back inaccessible data from the RAW RAID 5 volume. iCare Data Recovery is a read-only data recovery program, which is compatible with Windows OS for RAID volume data recovery. Therefore, you can free download this software and use it to recover any lost file such as photos, videos, music, etc when RAID 5 array failed displaying RAW file system on your computer.
Steps to Recover Data from RAID 5 Which Turns to RAW Format

Preparation: Free download and install iCare Data Recovery on your computer. Please remember not to install the software on the RAW drive.
Step1. Run the software and select a proper scan mode to start data recovery.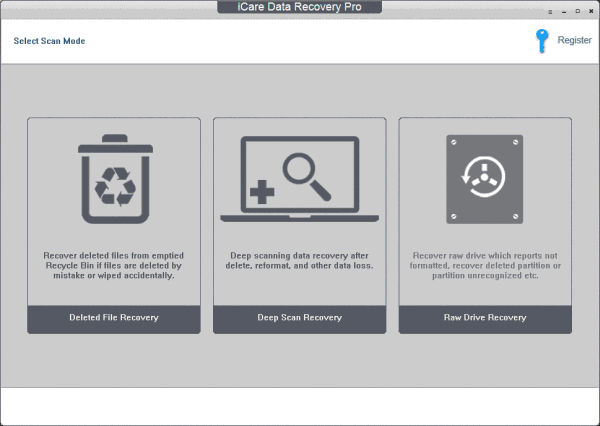 Step2. Choose the RAW drive as aim disk and then you only need to wait patiently when the software is scanning the RAW drive to search lost files.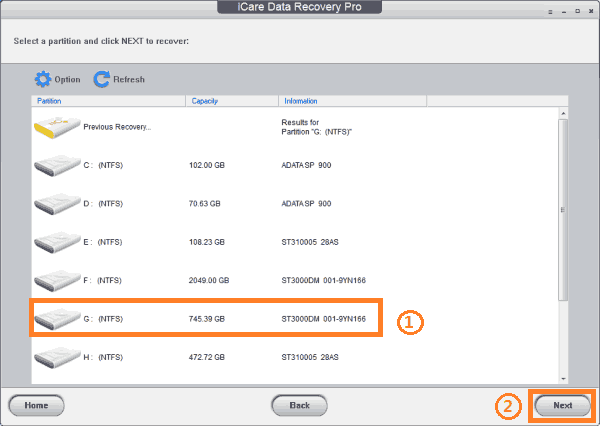 Step3. Preview files after scanning and then save the lost files to another drive.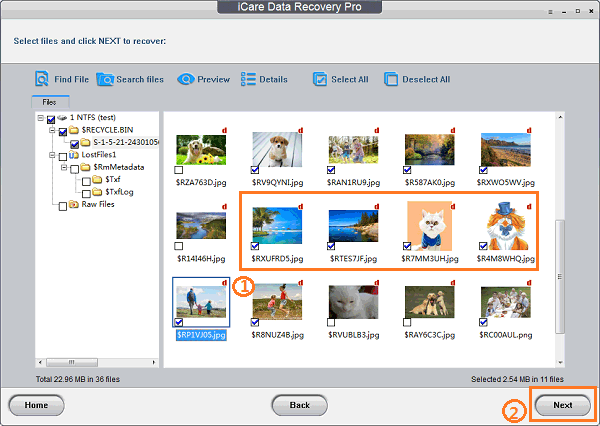 Pay Attention
So far, iCare Data Recovery is only compatible with Windows operating system. If you lose data from RAID 5 array that failed and shows RAW file system on other OS like Mac OS, you should perform data recovery from RAID 5 volume on Windows PC like Windows 7, Windows 8 and Windows 10, etc.
Similar Error Message on RAW RAID 5 Volume
When hard disk drive reports RAW file system in RAID 5 array, the drive will become not accessible. Meanwhile, you might get some error message as below:
Disk drive shows 0 byte space
Usually, a hard drive might be corrupted and stop display RAW drive error due to many reasons such as virus infection, bad sectors, improper operation and more. When you receive the similar error message on RAID 5 volume, you have no need to worry about data loss. You just need to free download iCare Data Recovery and follow the steps above to get back all inaccessible data from the RAW drive.
Do You Need to Rebuild RAID 5 Array for RAW Error Fixing?
You are able to recover almost all inaccessible data from RAW drive on RAID array by using iCare Data Recovery, but this software does not help resolve RAW file system problem. Then, what can you do to fix the error? Do you need to rebuild RAID 5 array in order to convert RAW to NTFS on RAID 5 array? The answer is no! As a matter of fact, you only need to format RAID 5 volume in order to convert RAW to NTFS. If PC does not allow you to complete the format, you may try to rebuild the RAID 5 array. Any way, no matter you need to format the RAID 5 drive or rebuild the array to fix the RAW drive problem, you should perform the operation after data recovery.
==>> If PC cannot format the RAID 5 from RAW to NTFS, please go to this page - Windows cannot format>>
What Happens When Hard Drive Fails in RAID 5?
Simply say, RAID 5 array works as a single logical disk by combination of 3 or more physical hard disk drives. In other words, you combine several physical hard drives into a group, namely array. If one hard drive turns to RAW file system and fails in RAID 5, data stored on other hard drives is still accessible. Files stored on the RAW drive are not accessible, but it does not mean that all data is lost permanently. You have chance to extract all inaccessible data off RAW drive in RAID 5 array by using iCare Data Recovery. This data recovery software supports all brands of hard drives including Seagate, Western Digital, Hitachi, Samsung, Toshiba, Transcend, Maxtor and more.

---
Hot Articles
Last updated on Aug 30, 2021
Related Articles